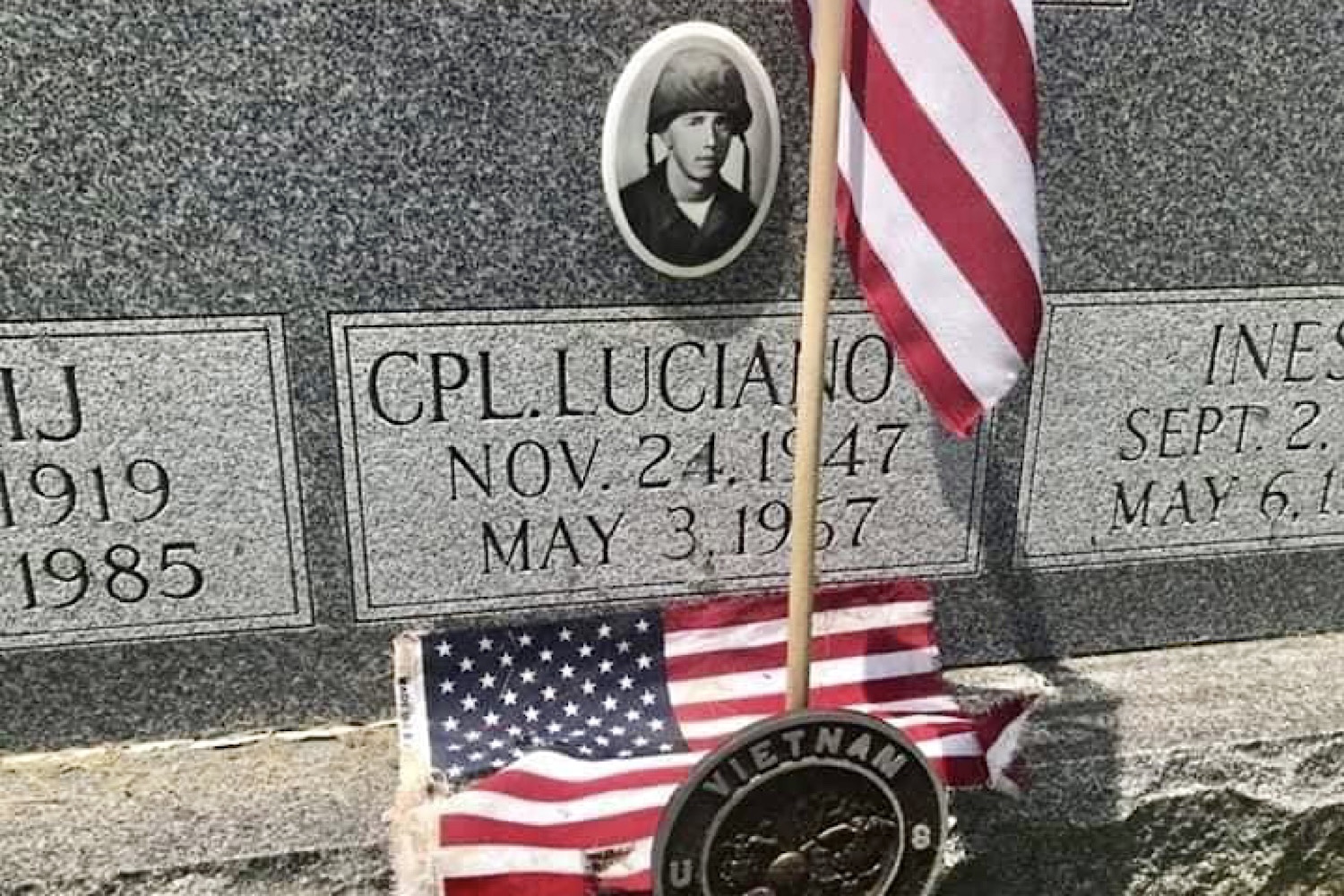 WEST SUNBURY, Pa. (EYT/D9) — Luciano Plesakov was a child of an Italian mother and a Russian father.
It was a unique pairing — the couple met and fell in love after the tumultuous events of World War II. Soon, Luciano was born in Basilicata, Italy, and the family immigrated to the United States.
They eventually settled on a farm in Hilliards, Pa., where Luciano grew up in the 1950s and 60s as the classic American boy — even though he was not a U.S. citizen.
He played sports at Moniteau High School — and played them quite well. He wore a letterman's jacket everywhere he went. He attended dances and had a beautiful girlfriend on his arm.
Then he answered the call of his nation.
(Pictured above, the gravesite of Luciano Plesakov, the only Moniteau High School alum to be killed in action)
Luciano enlisted in the United States Marine Corps to fight in the Vietnam War.
The corporal and machine gunner was killed in action on May 3, 1967, in the Quang Tin province in South Vietnam. He hadn't yet turned 20.
He is the only Moniteau alum to be killed in action.
On Friday, the football stadium at the high school — where Luciano was a football and track and field star — will be officially dedicated and named after the 1965 graduate.
It's been a longtime coming.
"As a family, we kind of stayed out of that," said Chad Plesakov, Luciano's nephew. "I graduated in 1994 from Moniteau, and I know they have been trying for quite some time to get something named after him."
There is already an award the bears Luciano's name. It has been handed out for the last 41 years to a student-athlete at the school who not only excels in the classroom and on the field, but who also has a high character.
That was important to the Plesakov family. There was never an ill word spoken about Luciano, Chad said.
"You have to be a good student-athlete and a good friend," Chad said. "You have to be a nice person because Luciano was top-notch. I've never heard one person say a bad thing about him."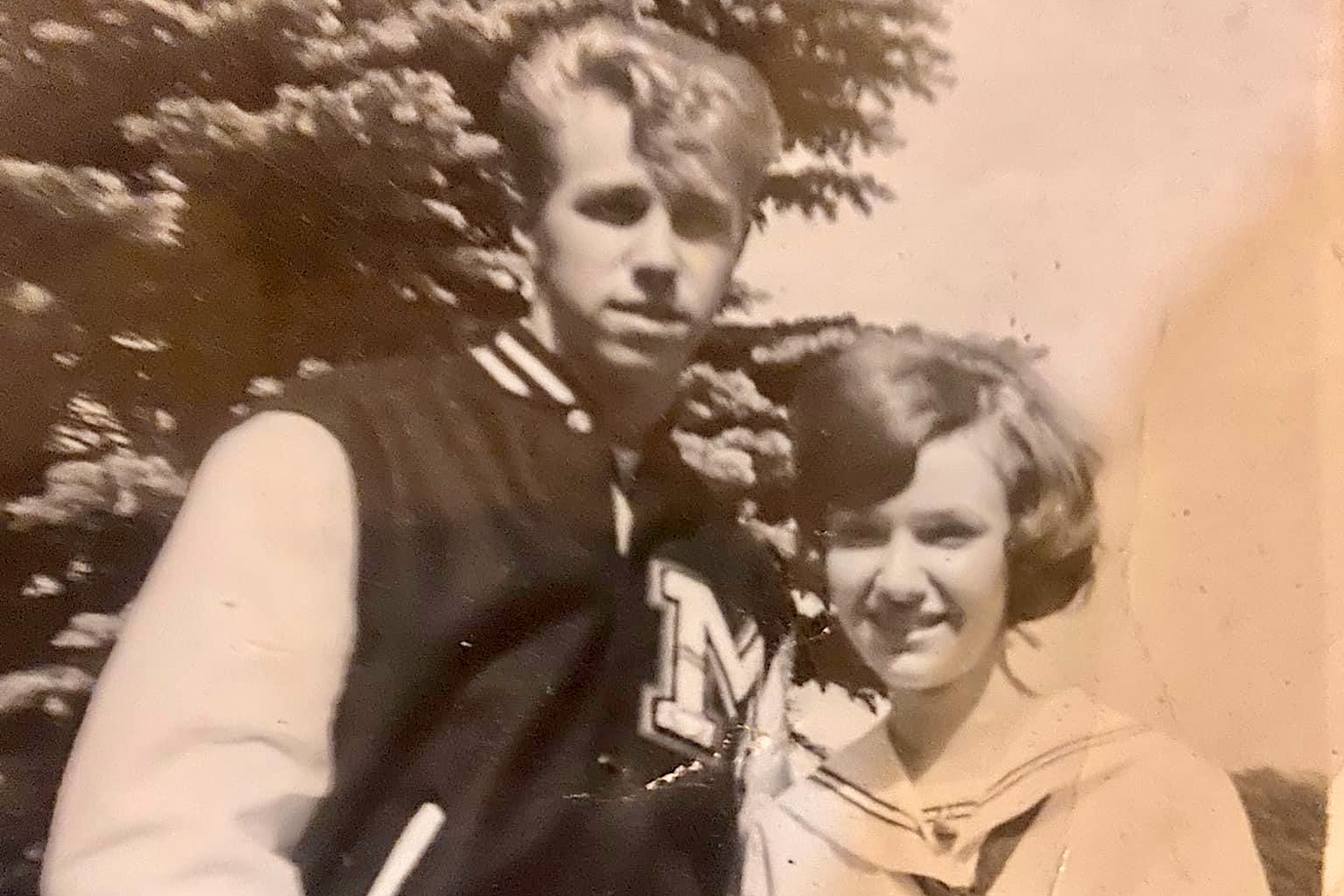 (Luciano Plesakov during his high school days at Moniteau, where he was a multi-sport star)
The stadium naming came as a bit of a surprise to the family.
Several times in the past there had been a movement to attach Luciano's name to the stadium. Each time that movement fizzled and stalled.
But in March, Chad began hearing there was a new effort to name the stadium after Luciano.
In May, Chad got a call from school board member Mark DeMatteis.
"He said, 'It looks like it's gonna happen,'" Chad said. "Then he called me in June and said, 'It's happening.'"
It was an honor to the family.
Chad never met his uncle — he wasn't born yet when Luciano was killed in action.
But through letters Luciano sent home from Vietnam, accounts from those who knew him and through a myriad of pictures, Chad said he feels like he knows his uncle quite well.
"Those letters are unbelievable," Chad said. "It was never about him. It was always about comforting his family. He went because he wanted to end the war and he hated communism because my grandfather hated communism."
Vasili had good reason to despise it.
He was an interpreter in the Soviet Union army in World Was II and was captured. At that time, the premier of the Soviet state, Joseph Stalin, had a standing edict — if you were captured and didn't fight to the death and came home, you and your family would be killed.
"So, he never went back home," Chad said. "He never talked to his family. He went to Italy and met my grandma."
But Italy was ravaged by the war, so Vasili, Ines and Luciano fled for the United States.
"They saw it as a beacon on hope," Chad said. "They were designated as stateless refugees. That was always ingrained on our family, that patriotism for this country. We wouldn't be here — there would be no Plesakovs — if it wasn't for this country."
Luciano carried that patriotism throughout his young life. It's what prompted him to want to fight for it and against communism.
Luciano was promised citizenship after his service.
"He was awarded his citizenship after he died," Chad said. "But we was technically not a citizen. We view that as more powerful because he still loved this country. He might not have been a citizen of this country, but he was an American. That's very important to us."
Several members of the Plesakov family will be at the ceremony, which will take place on Friday at 6 p.m. prior to the Moniteau football game against Brookville.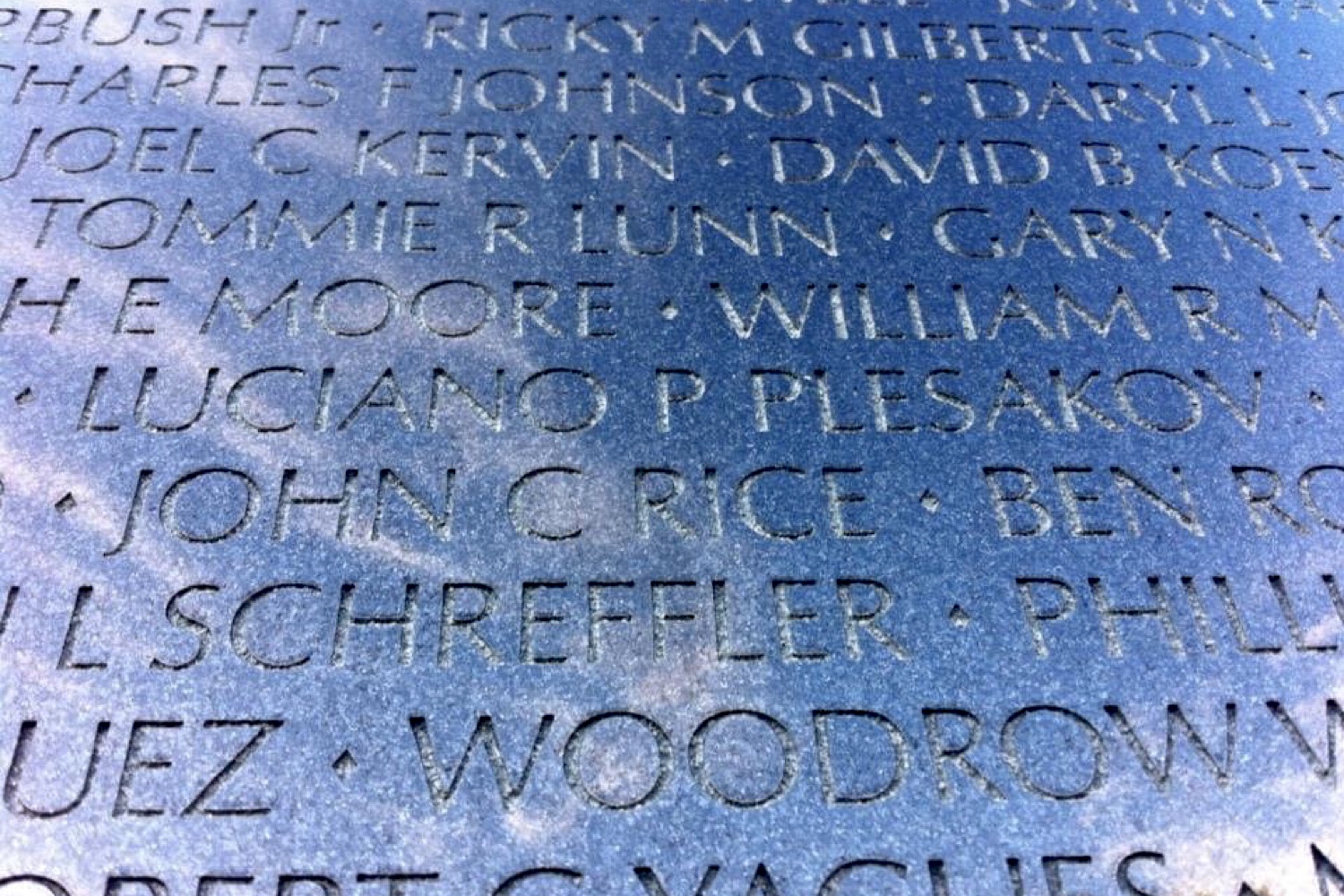 (Luciano Plesakov's name on the Vietnam Veterans Memorial)
There will also be several displays, including some of the letters home from Luciano, a rub from the Vietnam Veterans Memorial wall, his dress blues and his varsity jacket.
The family also started a Facebook page, which has garnered a great deal of interest.
Luciano had two younger sisters and two younger brothers who are all still alive. Some will be at the ceremony.
Chad said it will be a special night.
"People for generations, long after we're all gone, will look at that unique name and they'll start researching it," Chad said. "As long as Moniteau is there, he'll never be forgotten."