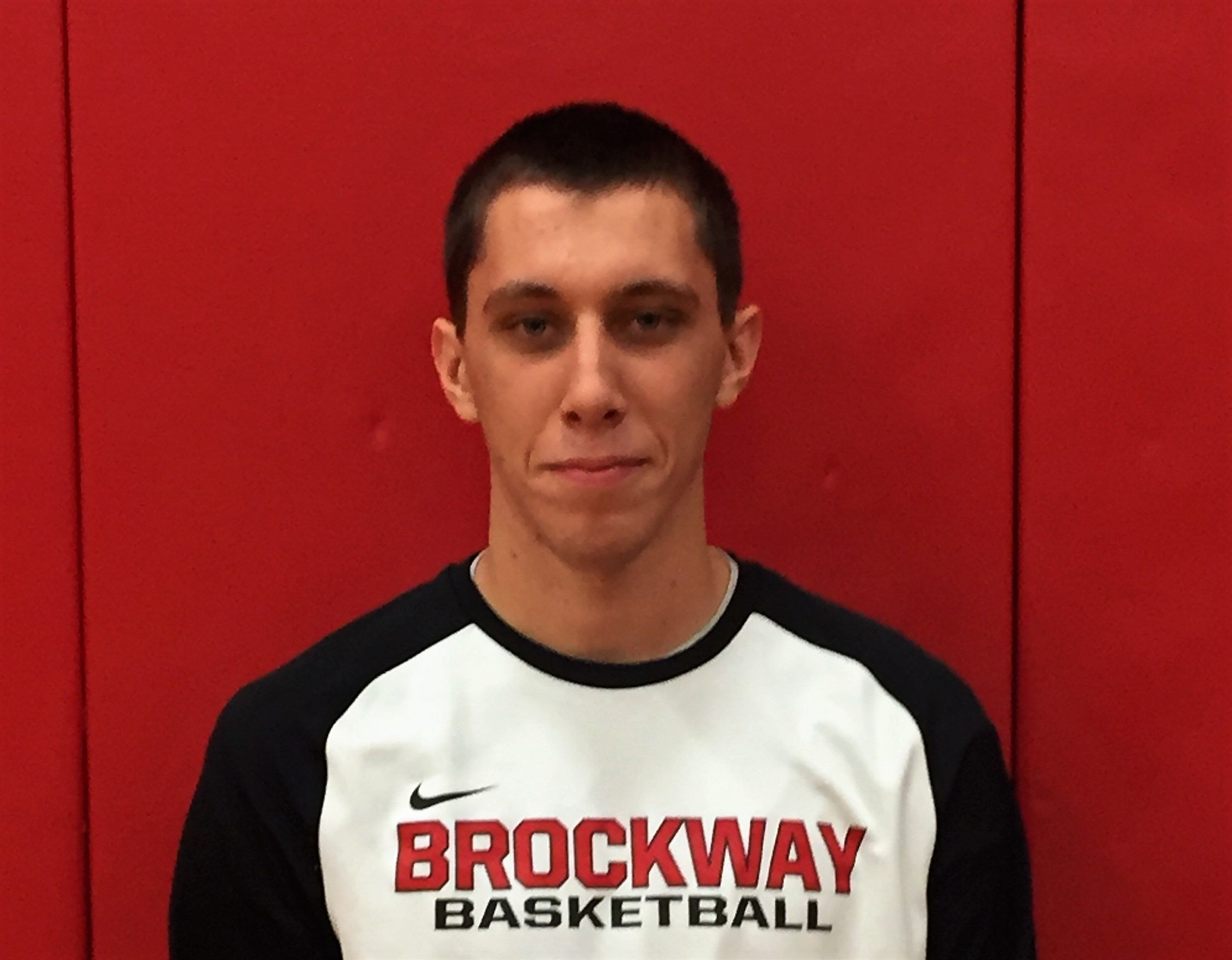 Jan. 30 boys' basketball recaps.
BROCKWAY 61, CLARION 52
BROCKWAY, Pa. – Brockway used a quick start to pick up a key 61-52 win over visiting Clarion in a game with District 9 Class 2A playoff seeding implications.
The Rovers, behind 10 points from Jarrett Esposito and six on two 3-pointers from Jake Wineberg led 25-15 at the end of a quarter and then held off a strong Clarion push that saw the Bobcats get within four, 35-31, by halftime thanks in part to six second-quarter points by Spencer Miller.
But Brockway outscored Clarion 26-21 in the second half to hold on for the win, which improves Brockway to 12-5 while dropping Clarion to 11-5 in the ultra-competitive 2A field.
Esposito and Wineberg each scored 12 points to lead Brockway with Zane Puhala adding 11 and Andrew Trunzo 10.
Cam Craig had a game-high 16 points for Clarion, 12 after halftime with Reed Anthony adding 11 and Miller 10.
CLEARFIELD 65, PUNXSUTAWNEY 41
CLEARFIELD, Pa. – Up four coming out of the locker room, Clearfield outscored visiting Punxsutawney 20-9 in the fourth quarter to grab a 65-41 win over a Chucks' team that beat it a year ago.
Tommy Hazel scored eight of his team-high 16 points during the third quarter and also added eight rebounds and two blocked shots. Will Myers and Evan Brown both added 15 points for the Bison with Myers chipping in eight rebounds and six steals and Brown seven rebounds, three assists and two steals. Dave McKenzie also had six rebounds, two assists and two steals to go with one point.
Devin Kelly's 14 points paced Punxsutawney.
BROOKVILLE 81, DUBOIS CENTRAL CATHOLIC 56
DUBOIS, Pa. – Colton Singleton, Trent Gilhousen and Jimmy Moore all reached double digits, as visiting Brookville cruised to an 81-56 win over DuBois Central Catholic.
Singleton led the Raiders with 15 points, Moore added 13 and Gilhousen 10.
DCC had four players reach double figures in a losing cause.
Justin Miknis paced the Cardinals with 14 points, Austen Cogley added 13, Thomas Grecco 12 and Noah Pettenati 11.
ELK COUNTY CATHOLIC 77, SHEFFIELD 38
ST. MARYS, Pa. – Logan Hoffman and Gabe Kraus each scored 17 points to help Elk County Catholic to a home AML win, 77-38, over Sheffield.
Brad Dippold chipped in 11 points for the Crusaders, who also got 10 each from Ryan Newton and Frank Singer and eight from Nate DaCanal.
Drew Higby and Cam Retterer each scored 10 for Sheffield.
OSWAYO VALLEY 67, AUSTIN 47
AUSTIN, Pa. – Visiting Oswayo Valley got 26 points, 11 assists and eight rebounds from Theo Henry on its way to a 67-47 North Tier League victory over Austin.
Garrett Babcock and Gavin Babcock each added 11 points for the Green Wave with Jacob Karr chipping in with 10 tallies.
Dempsey Glover had 16 for Austin.
KANE 59, CURWENSVILLE 37
CURWENSVILLE, Pa. – Andrew Bucheit and Davis Gardner both had double-doubles to lift visiting Kane to a 59-37 win over Curwensville.
Bucheit scored 14 points and grabbed 12 rebounds with Gardner adding 13 points and 10 boards. Chad Greville led the Wolves in scoring with 15 points, and Frank Truden chipped in 11 tallies.
Devon Barrett scored 13 points to pace Curwensville.
UNION 68, TIDIOUTE CHARTER 46
TIDIOUTE, Pa. – Lucas Bowser exploded for 33 points while adding nine rebounds and three assists, as visiting Union took home a 68-46 win over Tidioute Charter.
Hunter Johnson added 10 points, eight rebounds, three steals and three assists for the Golden Knights with Gavin Hawk chipping in four points and five helpers.
Patrick Shields paced Tidioute Charter with 21 points, Jared Veasey added 14 and Julian Gillenwater 10.