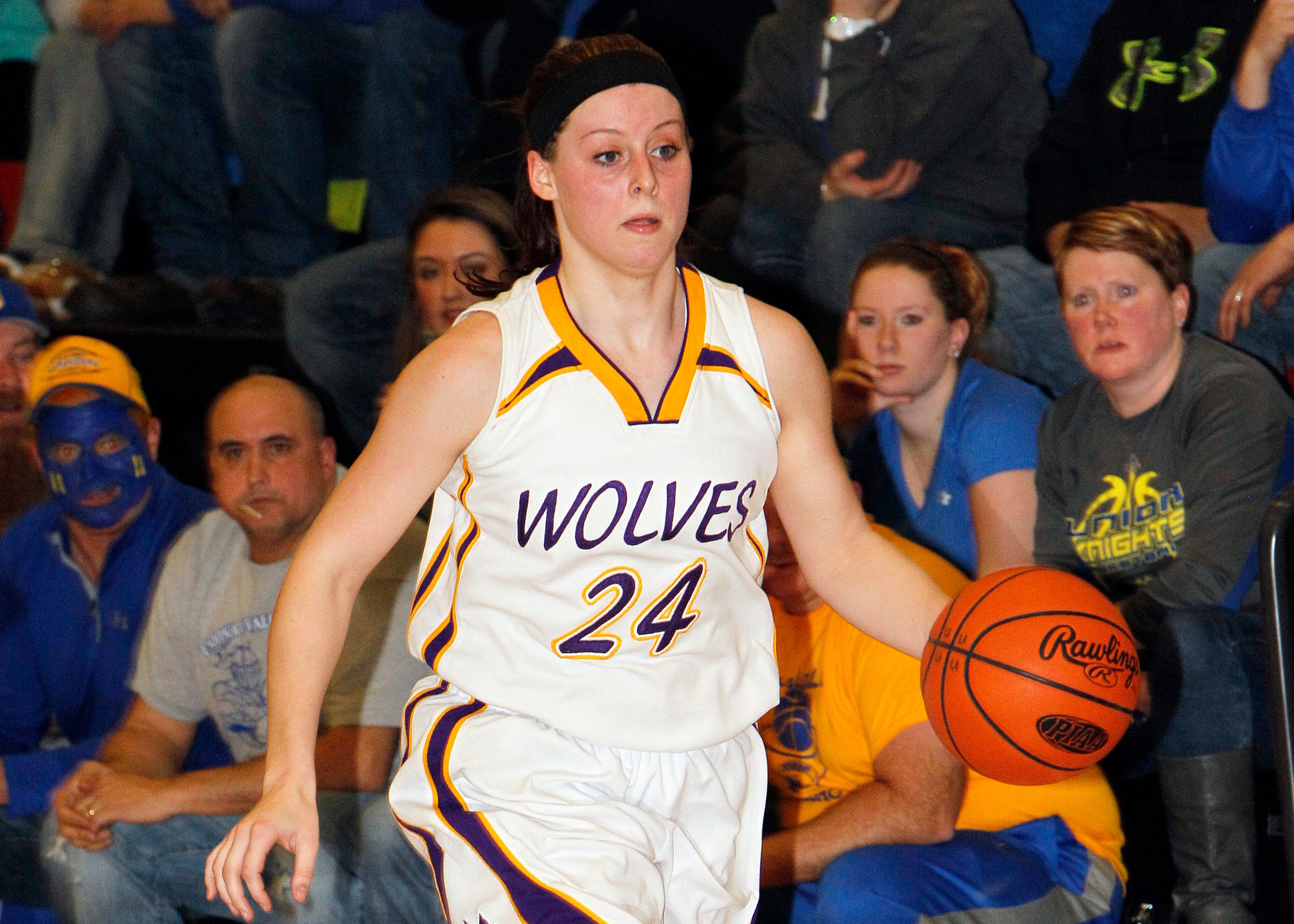 Jan. 30 girls' basketball roundup.
NORTH CLARION 58, A-C VALLEY 50
FRILLS CORNERS, Pa. – Tori Obenrader had 18 points, 22 rebounds and four assists to help North Clarion avenge a one-point loss to A-C Valley earlier in the season with a 58-50 win over the visiting Lady Falcons.
North Clarion built a 10-point lead, 44-34, late in the third quarter and then held off an A-C Valley run that got the Lady Falcons back within four, 48-44, in the fourth quarter.
Gabby Carll hit a key jumper to start a 6-0 run that ended with an Obenrader offensive putback that put the game away.
Carll talked about the win.
Freshman Abby Gatesman added 11 points, five rebounds and two assists, while Cassie Wagner added nine points and seven rebounds and Michaela Higgins eight points.
Kylee Eaton had a double-double for A-C Valley with 16 points and 10 rebounds, while Ellie Thompson led all scorers with 23 points and chipped in nine boards.
NORTHERN POTTER 51, PORT ALLEGANY 42
ULYSSES, Pa. – Kalie Cowburn had 24 points to lift Northern Potter to a 51-42 win over visiting Port Allegany in North Tier League action.
Becca Morgan added nine points for the Lady Panthers with Mikayla Lewis chipping in seven. Tory McCutcheon had 11 rebounds.
Cailey Barnett paced Port Allegany with 19 points with Autumn Buchsenschutz adding 10.
GALETON 54, CAMERON COUNTY 50
EMPORIUM, Pa. – Makaya Shadle scored 17 of her 20 points in the second half to lead Galeton to a 54-50 North Tier League road victory over Cameron County.
Olivia Pagano added 12 points and Katelyn Pagano 11 for the Lady Tigers.
Madison Harrier led Cameron County with 16 points and 13 rebounds. Madi Guisto added 15 points, four steals and three assists with Amily Schatz grabbing 15 rebounds to go with two points.
COUDERSPORT 73, OTTO-ELDRED 57
DUKE CENTER, Pa. – Haley Keck netted 20 points to help Coudersport to a 73-57 North Tier League road win over Otto-Eldred.
Ally Easton added 16 points, eight rebounds and three blocked shots for the Lady Falcons who also got 10 points and four steals from Kiara Perkins and nine from EmmaRae Easton.
Camryn Thomas shared game-high scoring honors with 20 points while adding seven rebounds for the Lady Terrors. Emily Smith had 13 points and six rebounds and Alyssa Shelander four points and eight assists.
SMETHPORT 54, OSWAYO VALLEY 39
SHINGLEHOUSE, Pa. – Abbey Woodard netted 25 points to help Smethport to a 54-39 win at Oswayo Valley in North Tier League play.
Emily Treat added 12 points for the Lady Hubbers.
Shayla Bickel had a game-high 27 points, including 19 in the second half, for the Green Wave.
KANE 64, BROCKWAY 26
KANE, Pa. – Ella Marconi's double-double helped Kane to a 64-26 win over visiting Brockway.
Marconi had 19 points, 12 rebounds and five blocked shots for the Lady Wolves, who also got 11 points from Hannah Buhl. Trinity Clark chipped in eight points, 10 rebounds and four blocked shots, Rachael Morgan added nine points and seven rebounds and Camryn Cummings added seven points and five assists.
Savannah Buttery had eight points to lead Brockway.
ELK COUNTY CATHOLIC 57, SHEFFIELD 10
SHEFFIELD, Pa. – Eleven different Elk County Catholic players scored, as the visiting Lady Crusaders rolled to a 57-10 AML victory over Sheffield.
Reilly Herzing led ECC with 11 points with Josie Smith chipping in eight.
Lexi Lyon had nine of Sheffield's 10 points.
BELLEFONTE 38, ST. MARYS 29
ST. MARYS, Pa. – Madison Steiner and Lauren Young combined for 16 points to lead visiting Bellefonte to a 38-29 win over St. Marys.
Steiner and Young each scored eight points for the Lady Red Raiders.
Rachelle Armanini paced St. Marys with eight points.
UNION 59, CLARION-LIMESTONE 40
RIMERSBURG, Pa. – Lexey Shick scored 26 points and had eight steals to lead Union to a 59-40 win over visiting Clarion-Limestone.
Frankee Remmick added 11 points and eight rebounds for the Golden Damsels with Hannah Atzeni chipping in 10 points.
Maddy Craig led C-L with 15 points with Karleigh Aaron adding 11.
BROOKVILLE 45, REDBANK VALLEY 42
BROOKVILLE, Pa. – Brooke Shattenberg scored a season-high 20 points to lift Brookville to a 45-42 win over visiting Redbank Valley.
Shattenberg hit two free throws with 41.1 seconds to play that put the Lady Raiders up for good.
Lexi Holt netted a career-high 27 points for Redbank Valley, including 15 in the fourth quarter, while Macy King added 13 points.