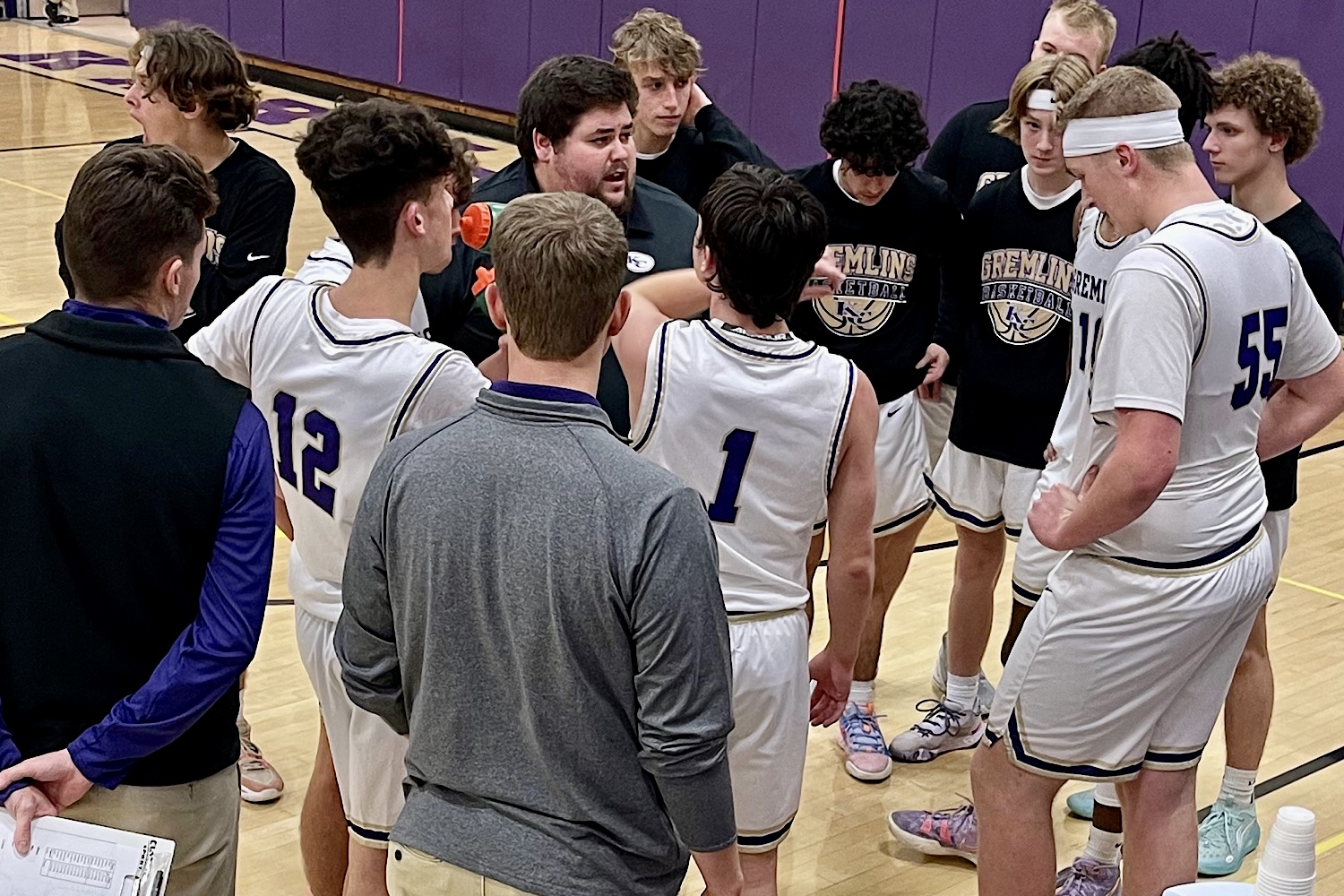 DuBOIS, Pa. (EYT/D9) — Taite Beighley scored 12 of his game-high 19 points in the fourth quarter to rally the Karns City boys basketball team to a 50-48 road win over DuBois on Monday night.
Beighley, who also had seven assists, was 5-of-7 shooting from the free throw line and hit a key 3-pointer in the final eight minutes for the Gremlins.
"In the first half, we just couldn't buy a bucket," said Karns City coach Zach Kepple. "Missed a couple of easy ones. We played pretty good defense all night and they hit a few big 3s in the first half."
Micah Rupp also had a big night on both ends of the floor for the Gremlins (7-2).
Rupp scored nine points and also had seven rebounds, four blocked shots and four steals.
Hobie Bartoe led Karns City with nine rebounds. He also scored six points.
Shane Peters came off the bench to score six points and he also added seven rebounds and three blocked shots.
Jacob Callihan reached double figures with 10 points for the Gremlins, who were playing only their second game since Dec. 20.
Rudy Williams led DuBois (5-6) with 13 points.
Williams scored seven in the first quarter to help the Beavers to a 12-6 lead. That advantage swelled to 27-12 at the half before Karns City scored 37 in the second half to pull out the victory.
"(At halftime) we just talked about continuing to play with intensity and getting one stop and one bucket at a time and we would find ourselves in the game at the end," Kepple said. "The kids went out and did exactly that."
CLARION-LIMESTONE 61, JOHNSONBURG 36
Jordan Hesdon scored 16 points and Jase Ferguson added 14 points and six assists to lead the balanced Lions to another victory.
Rylie Klingensmith pitched in 12 points and Tommy Smith 10 for Clarion-Limestone (11-1).
Hesdon also had six rebounds in the winning effort.