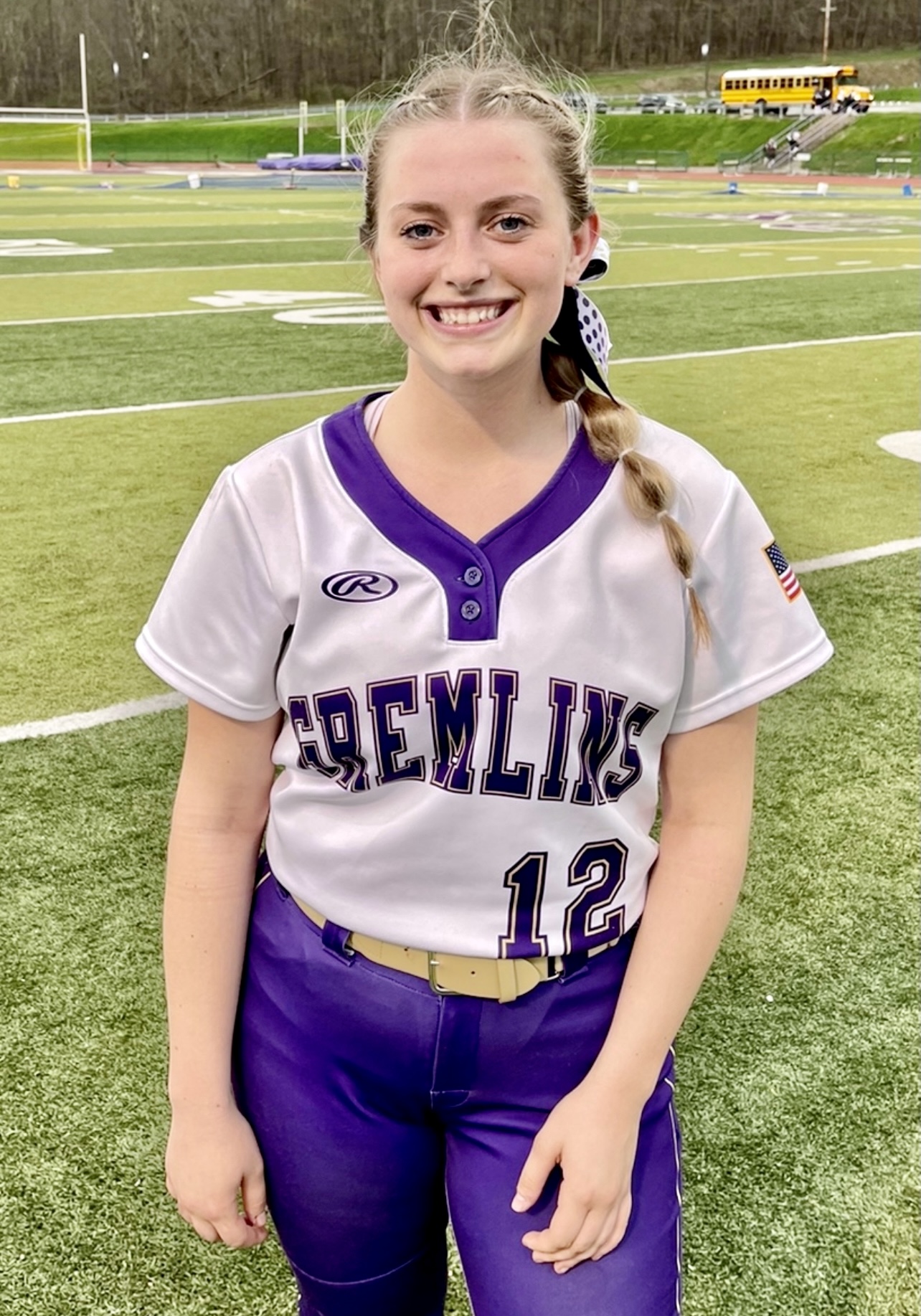 KARNS CITY, Pa. (EYT/D9) — Megan Whitmire was tired.
All the time.
For years, Whitmire, a recent graduate of Karns City High School, struggled with fatigue. She had to drag herself to softball practice. Her play suffered.
"I was exhausted," Whitmire said. "I could not get out of bed. I would get sick all the time, and even when I had just a cold. it would knock me out for a week at least."
Finally, a breakthrough last spring.
"I always had really low iron in my blood, but no one could ever figure out why," Whitmire said. "We went to the doctor and they sent me to a hematologist at Children's Hospital of Pittsburgh."
The doctor at Children's offered a diagnosis that made sense.
"He said, 'I think you might need to get tested for celiac disease,'" Whitmire said. "I was like, 'Oh, interesting.'"
Whitmire was tested and it came back positive for the disease.
Finally, Whitmire had her answer. She was relieved, even though she faced major lifestyle changes.
Celiac disease is a chronic digestive and immune disorder that damages the small intestine. It's triggered by eating foods that contain gluten and can cause long-lasting problems, including the inability for the body to absorb some of the nutrients it needs.
Like iron.
There is no cure, but it can be managed.
For Whitmire, that meant a gluten-free diet.
"I pretty much have to avoid all gluten as much as I can," Whitmire said. "That includes cross contamination. When I go out to eat, I have to be very careful."
Since the diagnosis and lifestyle changes, Whitmire feels like a new person.
"It's been like a breath of fresh air," Whitmire said. "I had been tired for so long. I was like, 'I don't even know if something is wrong or if it's normal to feel like this. Once I found out what was wrong with me, it was such a relief."
Whitmire is trying to help others who have either been recently diagnosed with celiac disease, or have the symptoms but haven't yet tested positive.
Whitmire, a starting infielder for the Karns City softball team, held a bake sale on Senior Night this spring. She sold gluten-free and non-gluten-free treats and held raffles to raise money and awareness.
"It's important to me because even when people find out that they have celiac disease, a lot of people write it off as just a normal food allergy. It's not," Whitmire said. "It's an autoimmune disease, so any time you eat gluten, you're body attacks itself, which is something people that don't have it don't understand. With the bake sale, I really wanted to bring awareness that it is actually pretty bad. It can be really bad for some people."
Whitmire has seen her play improve since her diagnosis.
She and her Karns City teammates will take on Avonworth at 1 p.m. Thursday in the PIAA Class 3A quarterfinals at Mars.
"I have a lot more energy in practice and in games, which makes me play a lot better," Whitmire said.
She's also enjoying it a whole lot more.
It's hard for her not to on a team laden with seniors who have dreamt of winning a District 9 title since they all were 8 years old.
The Gremlins accomplished that on Memorial Day with an 11-3 win over Punxsutawney. Monday they won the first state playoff game in the program's history.
"This year has been so much fun," Whitmire said. "We've grown up playing together, so this year, being so successful, it's kind of like something we've talked about for a long time."