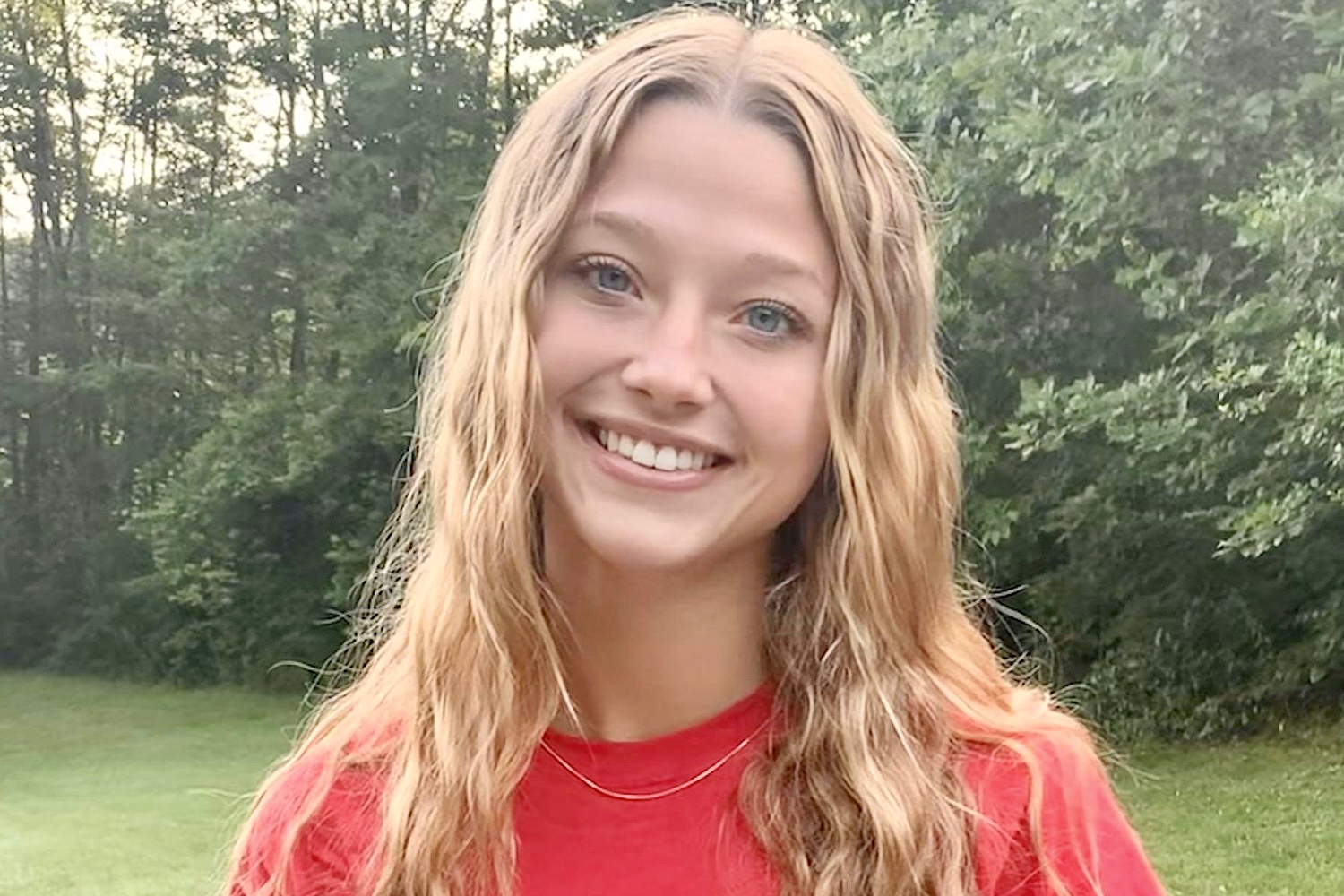 KARNS CITY, Pa. (EYT/D9) — Ava Fox had a big night with 16 kills, 13 digs and three aces as the Karns City volleyball team outlasted A-C Valley in five sets, downing the Falcons 25-8, 25-21, 23-25, 17-25, 15-4, on Thursday night.
(Pictured above, Karns City's Ava Fox)
The Gremlins were up 2-0 before A-C Valley pulled out a third-set win to keep the match alive.
The Falcons then forced a decisive fifth set.
But Karns City was able to seize control and cruised to the set and match win.
Maddy Dehart had five kills, 13 digs and two blocks for A-C Valley. Bella Ielase pitched in seven kills and seven digs, Lexi Altman 15 assists and five aces and Colleen Verostek eight digs for the Falcons.
Kendall Ritzert had 16 assists, four aces and three digs; Nicole Taylor 17 digs and three aces; Naomi Venesky five kills; Cayley Craig six aces, three kills and three digs; and Ashley Mauer seven assists, seven digs and a pair of aces for Karns City.
KEYSTONE 3, FOREST 0
Audrey Burrows had seven kills, eight aces and 11 service points to help lead the Panthers to a 25-8, 25-16, 25-4 victory over the Fires.
Bryanna Mong led the way in service points for Keystone with 14. She also had a match-high 11 assists.
Ava Patrick had eight kills and two blocks.
The Panthers also won the junior varsity match, 25-17, 25-17.
Natalie Pfaff had 11 service points, eight aces, seven assists and five kills.
PUNXSUTAWNEY 3, REDBANK VALLEY 0
Sam Griebel had 10 kills and Danielle Griebel 19 assists to lead the Chucks to the 26-24, 25-14, 15-8 win.
Taylor Ripple had seven kills and three aces to lead the Bulldogs.
Mylee Harmon pitched in nine digs and three kills and Izzy Bond had three kills for Redbank.
CONNEAUT 3, CLARION 2
Hadlee Campbell put up 18 kills, but the Bobcats fell 19-25, 25-21, 25-13, 10-25, 11-15.
Rhiannon Copenhaver had 19 assists for Clarion.
GROVE CITY 3, MONITEAU 0
Davina Pry had five kills, but the Warriors fell to the Eagles in straight sets, 25-19, 25-16, 25-19.
Lily Staab pitched in four kills and three aces and Allie Pry six digs for Moniteau.
CROSS COUNTRY
Gabriel Fair ran a time of 18 minutes, 29.55 second to place first for North Clarion in a boys race against Moniteau.
Moniteau's Alexis Kirschner was the girls winner. The freshman finished in 24:12.28.
Neither race was scored.
Peyton Beck of Moniteau was second in the boys race, crossing the finish line with a time of 18:46.50.
Aiden Thomas of North Clarion was third (19:24.12) and Allen Matz of Moniteau fourth (19:48.44).
Moniteau's Lucy Hartle was second begin Kirschner in the girls race, finishing in 26:23.24.
North Clarion's Adeline Best and Kaylee Castner placed third and fourth.
KARNS CITY vs. CRANBERRY
Karns City freshman Noah Weiland won his second consecutive race on his home course with a time of 18:51.
Dillan Stroup of Karns City was second.
Cranberry's Manner Perry was third. The race was not scored.
On the girls side, Cranberry's Kayla Hanna finished in 21:29 to win. Her sister, Kelsea Hanna, was second.
GIRLS SOCCER
Hanna Dailey broke a 1-1 tie in the second overtime with a goal to lift Karns City to a 2-1 home win over DuBois.
Sarah Dodd assisted on the goal.
Phoebe Brandon also scored for the Gremlins.