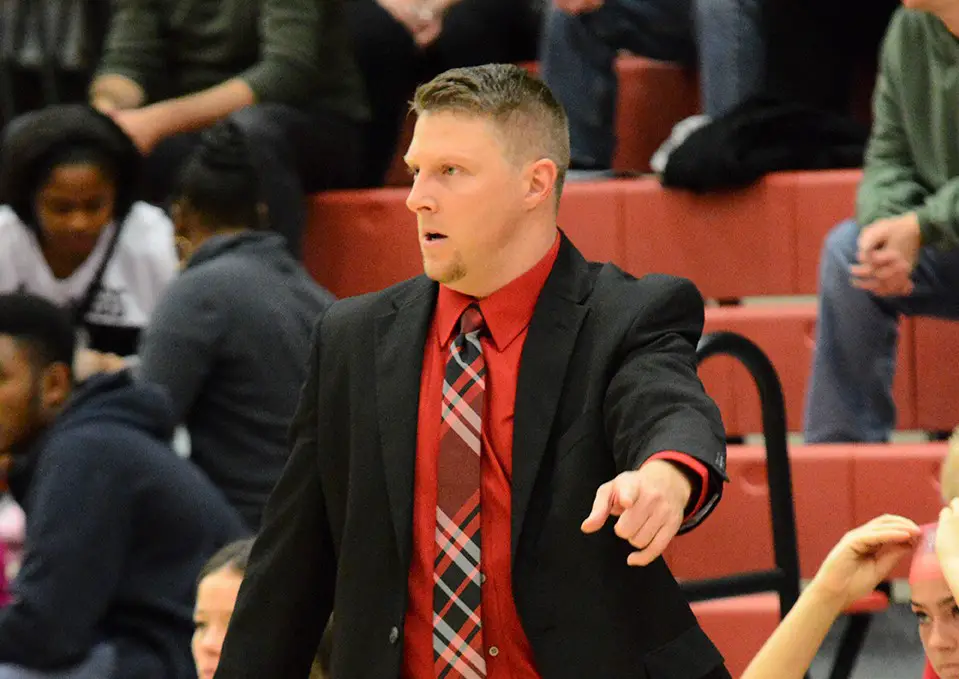 This is the second of a two-part story on Keystone graduate Mike Whitling returning home as the head women's coach at Mansfield University. Read Part Two Here.
MANSFIELD, Pa.  – Saturday will be a special day for Keystone and Clarion University graduate Mike Whitling.
(Cover photo courtesy of Mansfield Athletics)
On Saturday, Whitling will coach his first game as a head coach in a gym he played in and coached in when he leads his Mansfield women's basketball team into Tippin Gym to face Clarion in a PSAC Crossover matchup set for a 1 p.m. tipoff.
"I'm looking forward to getting back into Tippin Gym," Whitling, a 1999 Keystone graduate who was part of the Panthers District 9 Class A title teams in 1997 and 1998, said. "For me, this is where it all started, where my college coaching career started. It's going to be nice to coach back in Tippin again."
Whitling, who graduated from Clarion University in 2004, started his collegiate coaching career on the staff of legendary Golden Eagles women's coach Gie Parsons as a graduate assistant coach from 2006-08. He then was Scott Creighton's assistant coach for boys' basketball at DuBois for two seasons before joining fellow Clarion graduate Jim Brunelli at Anderson (S.C.) as an assistant coach and then following Brunelli to Gannon before getting the Mansfield job over the summer.
"The players know I started (at Clarion)," Whitling said. "I don't think it holds any special meeting for them, but they know it's my hometown."
Whitling isn't sure how many friends and family will be in attendance Saturday, but he knows there will be some.
"I've heard a few people will be attending because I'm coaching," Whitling said.
On the young season, Mansfield is 1-3 and is coming off a 65-60 loss to Mercy College Nov. 23
"It's been going pretty well," Whitling said of his first season. "We may not have seen the success rate right away we would hope for, but that is expected. To get my system and my program in place takes times. I've had to be patient with that. The players are buying into what we are doing."