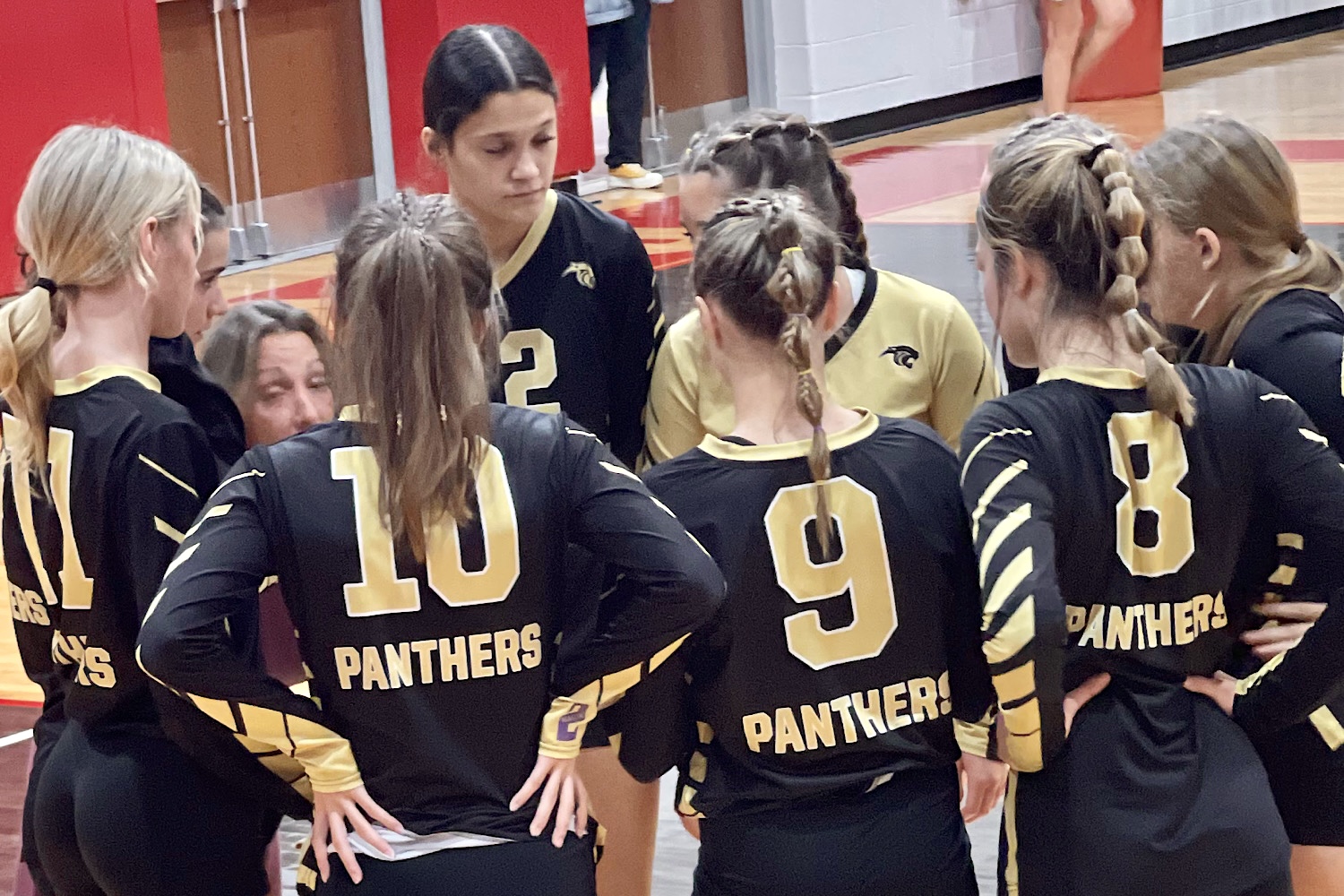 KNOX, Pa. (EYT/D9) — Ava Patrick continued to shine for the Keystone volleyball team with 11 kills, four blocks and three aces as the Panthers downed rival Redbank Valley, 25-14, 24-26, 25-22, 25-22, on Monday night.
Gwyn Manno was also solid on defense with 24 digs. She also added four aces at the service line.
Bryanna Mond had 14 assists for Keystone (6-5).
Taylor Ripple has 11 kills, Izzy Bond eight kills, Mylee Harmon seven kills and Kira Bonanno six kills for the Bulldogs.
Elaina Carrico had 19 assists for Redbank Valley.
Keystone also won the junior varsity match.
Isabella Brandon had six kill and two blocks.
CRANBERRY 3, UNION 0
Ayanna Ferringer's torrid play at the net continued for the Berries with 20 kills on a 25-13, 25-15, 25-22 win over Union.
Ferringer also had three blocks and three aces for Cranberry.
Gracie Gallagher had four kills, two blocks and two aces for Union.
SHEFFIELD 3, A-C VALLEY 0
Kassidy Orinko had 16 digs to go with seven kills and seven aces for the Wolverines in a 25-15, 25-20, 25-13 win over the Falcons.
Bella Ielase had 10 digs and Maddy Dehart seven digs for A-C Valley.
GIRLS SOCCER
Bree O'Donnell scored three goals and Sarah Dodd two as Karns City cruised to an 8-0 win over Brookville.
Hanna Dailey, Carleigh Lucas and Audrina Hobaugh also found the back of the net for the Gremlins.
Aubrey Price and Dailey each had two assists. Lucas and Phoebe Brandon also assisted goals for Karns City.
Savanna Prescott got the shutout in goal.
REDBANK VALLEY 5, PUNXSUTAWNEY 0
Lia Hagerter scored three goals and Alexis Shoemaker also scored for the Bulldogs.
Bella Orr had two assists for Redbank.