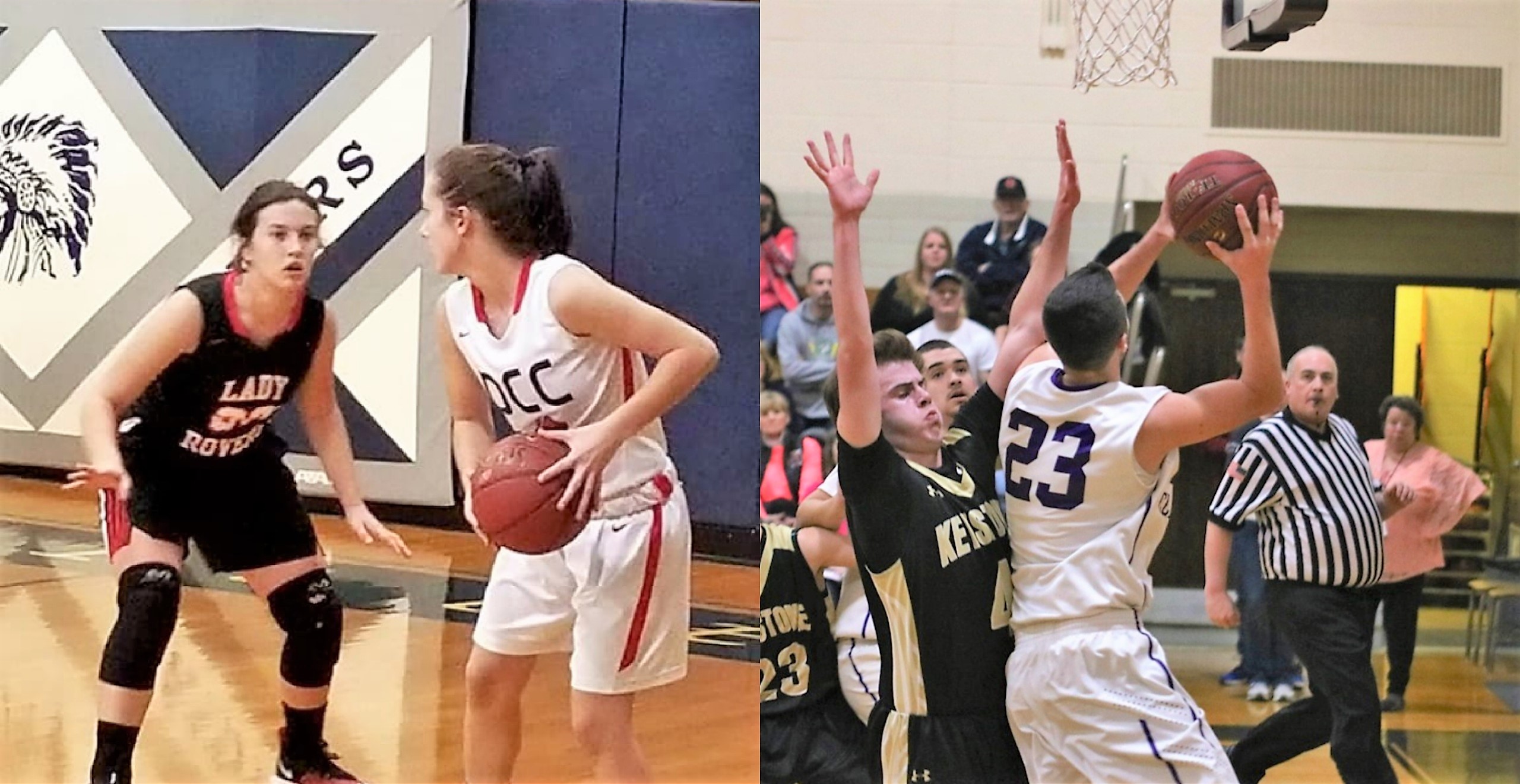 CLARION, Pa. (EYT) – It's another District 9 playoff doubleheader Friday on Laurel Eye Clinic Playoff Hoops via exploreRadio and exploreClarion.com.
(Photo: Shay Gulvas of DCC (left) and Nathan Banner of North Clarion will lead their teams into playoff action Friday)
Click here to listen to the games
The action starts at 6 p.m. with the North Clarion girls' taking on DuBois Central Catholic in a Class 1A quarterfinal contest at Clarion High School and continues at approximately 7:30 p.m. or about 20 minutes after the conclusion of the girls' game with a Class 1A boys' quarterfinal game between A-C Valley and North Clarion also from Clarion High School.
Dustin Kifer, Mike Kalinowski, Bob "The Governor" Dunkle and Chris Rossetti will have all the action live from Clarion High School.
Airtime for the Kerle Tire Pre-Game Show will be 5:20 p.m. from Clarion.
Fans can listen to the games live on exploreClarion.com. Also, new, there is no need to use the app. You can go straight to the website and the player will work on any mobile device (you may need to hit the play button in order to get the stream to play). For your convenience, you can also here to listen to both games.  If you still have the Apple or Android app, it should work for you, and the Android app is still available to download. If you are on an Apple Device, you should just go straight to the site to listen to the game or click here to listen.
Click here to see the D9Sports.com District 9 boys' basketball playoff preview.
The following local sponsors have signed on to make KSAC Hoops possible: