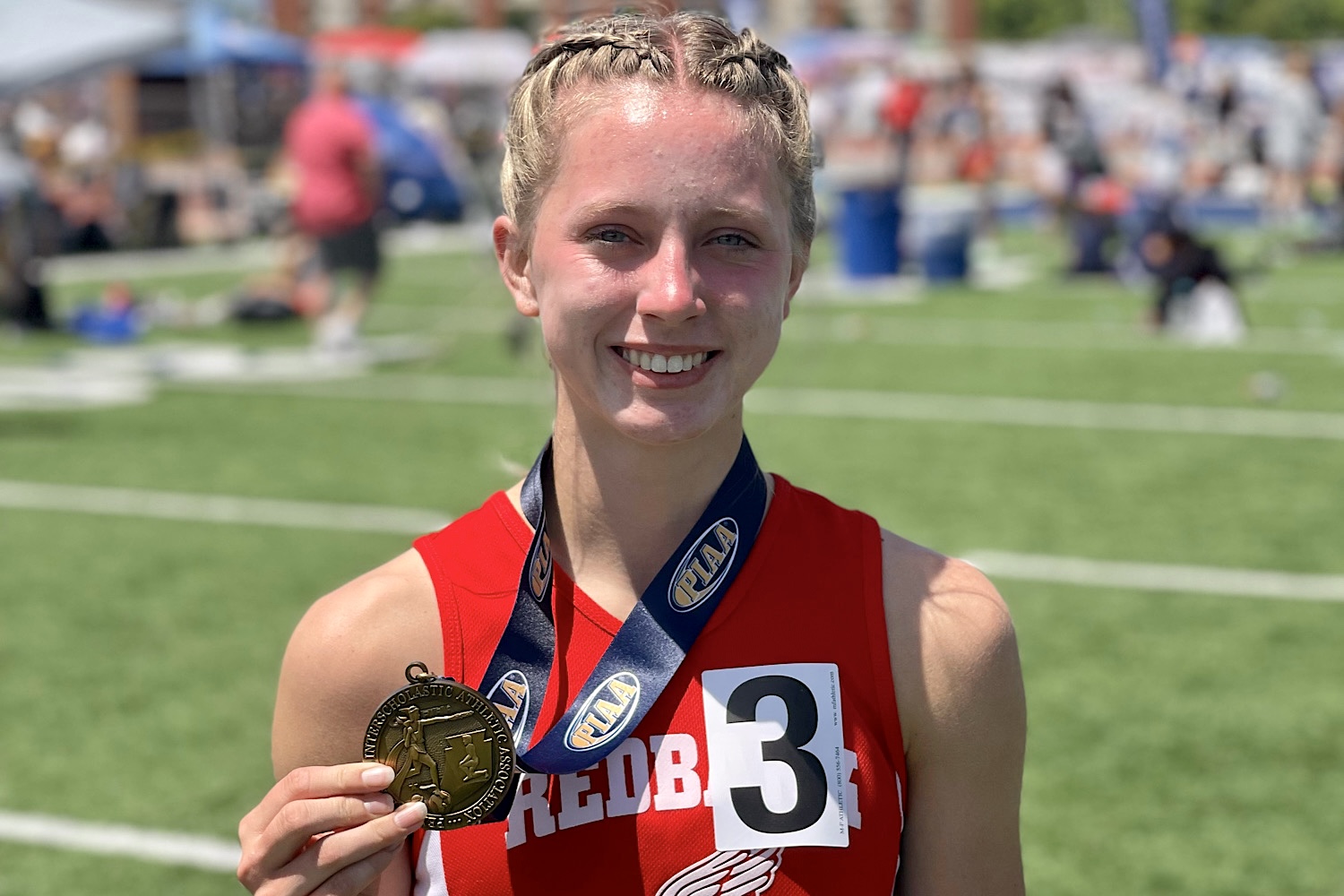 SHIPPENSBURG, Pa. (EYT/D9) — Mylee Harmon swiped tears from her ruddy cheeks with trembling fingers. She bent over, trying to compose herself.
The PIAA Track and Field Championships can be a grindstone.
It can polish you or grind you down depending on what you are made of.
For Harmon, the Redbank Valley sophomore, she is certain it will polish her.
(Pictured above, Mylee Harmon)
It did last year when she arrived as an unknown freshman and raced to a memorable gold in the Class 2A 400-meter dash.
She basked in the glory of a legendary late push that moved her from fifth place to first as she leaned over the finish line.
All year she carried that title with her, slung over her back like a weight. The expectations were heavy for Harmon, perhaps more placed on herself than from outside forces.
Every year brings new challenges and Harmon was faced with a mighty one in a field dominated by Ka'Nai Brey-English.
The Mastery Charter junior blazed to a time of 55.11 seconds, easily winning the state title.
Harmon finished in a season-best 58.17 to place fourth. Last year she ran 57.15 to win.
Still, another state medal. Two in two years. Nothing to hang the head about.
"My goal was the top three," Harmon said. "I didn't do that, but I was close."
Harmon is poised beyond her years. She has shown that on the basketball court, where she helped lead the Redbank Valley girls to their third District 9 title in four years.
Her emotions were raw moments after the race, but she said with perspective she will appreciate more what she has already accomplished.
And push herself to achieve more.
"I feel like I needed to lose to make me realize that I need to work harder in the next few years," Harmon said. "I can't just take it easy and expect to win all the time."
The Brookville boys 4×100 meter relay team of Brayden Kunselman, Hayden Freeman, Nick Shaffer and Jake Pete had largely the same emotions as Harmon after finishing second with a time of 42.95.
The Raiders were bitten by an exceptional run by Conemaugh Township and anchor runner Ethan Black, who won the 100-meter gold hours earlier.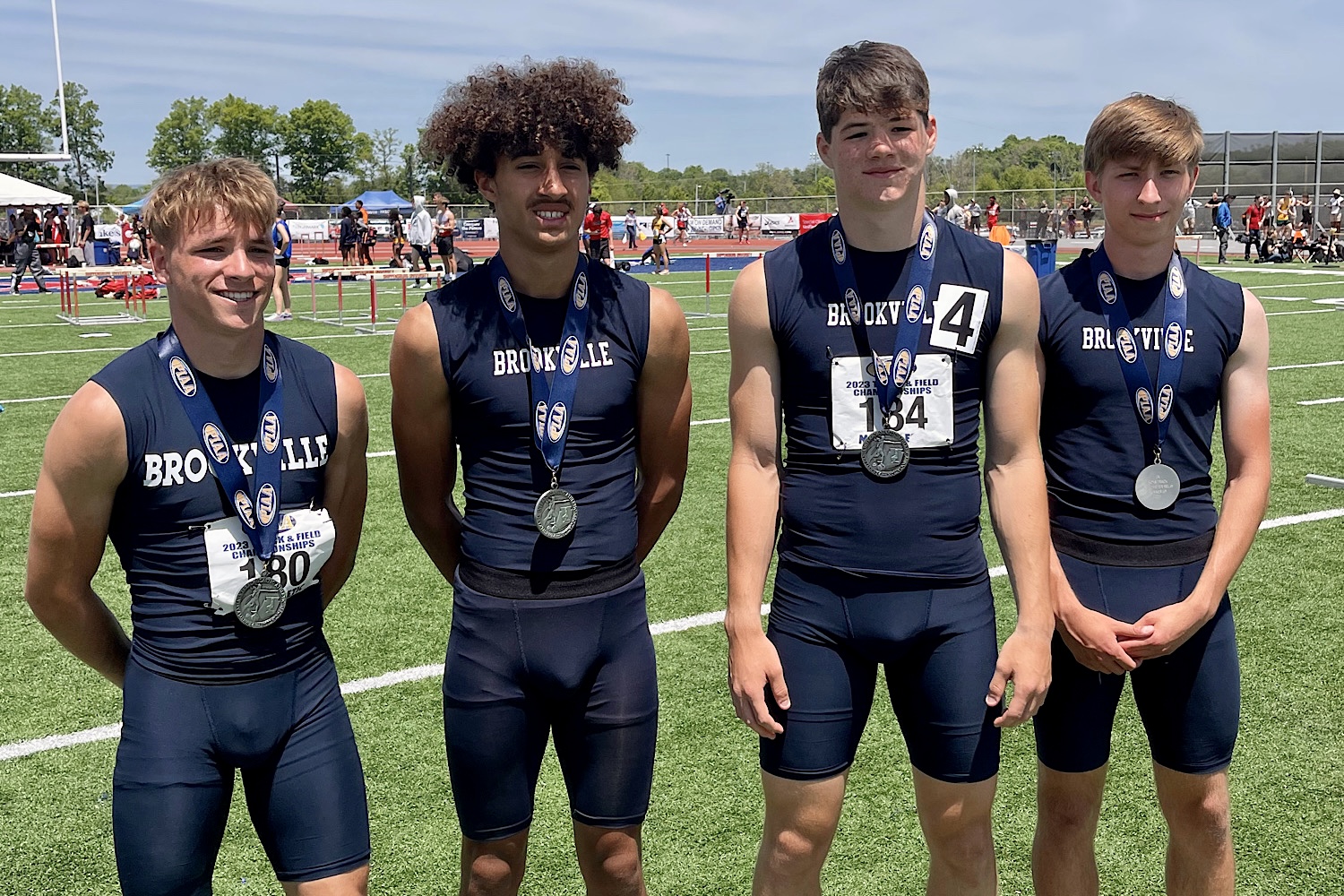 Conemaugh ran nearly a full second slower in the prelims than they did in the finals.
"We thought for sure that a sub-43 would win it for us," Kunselman said. "(Conemaugh Township) ran a (43.56) yesterday. They did something you don't see every day. Kudos to them."
Still, it didn't temper the disappointment for the foursome, who had the best time in the state for almost the entire spring.
They had the top time in the prelims on Friday, despite practicing little because of a hip issue that Freeman was nursing.
The time was there, though — a sub-43.
"I mean, there's some disappointment here," Shaffer said. "But it's a silver medal."