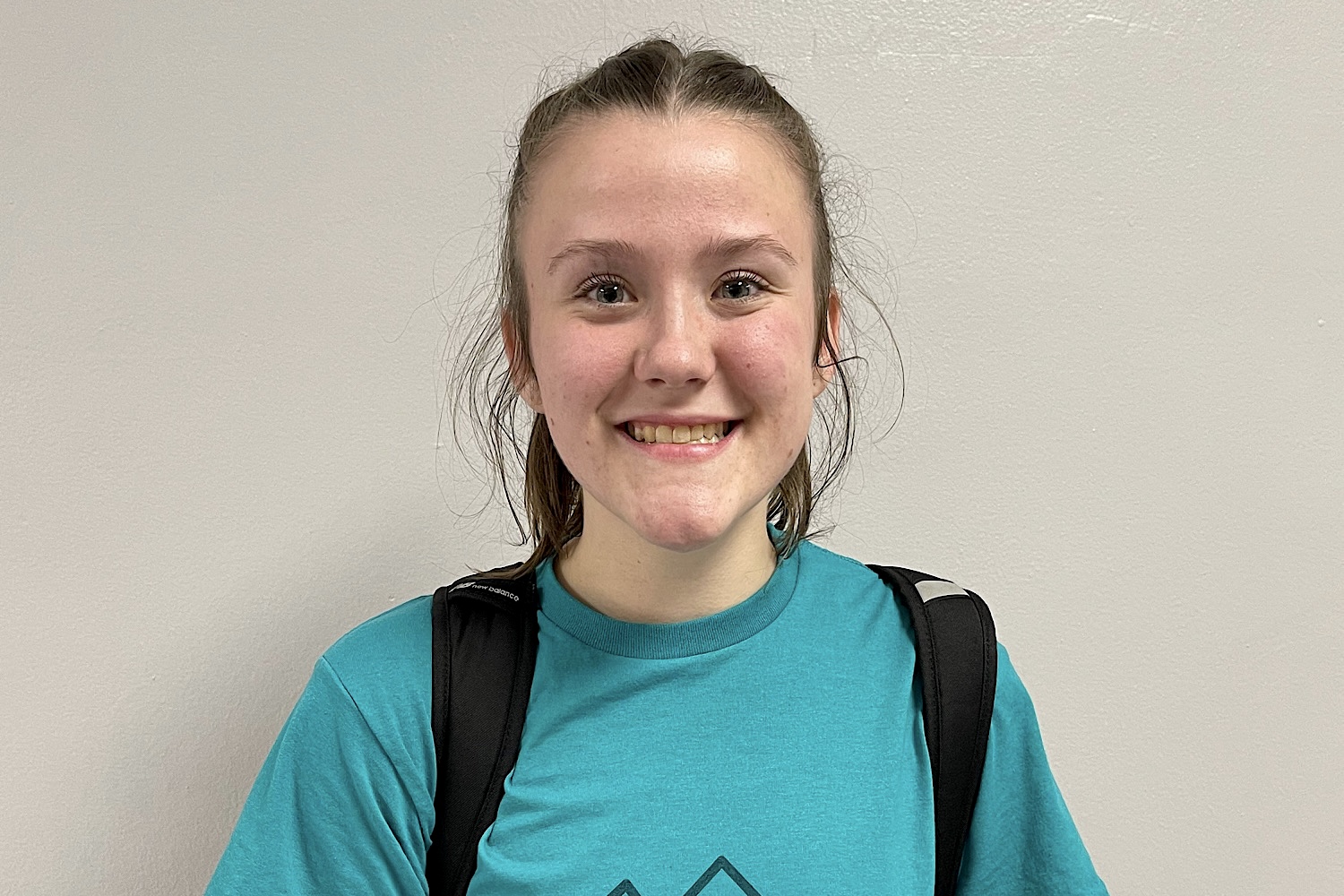 WEST SUNBURY, Pa. (EYT/D9) — Catherine Kelly continued her strong play this season with 19 points and four assists and Allie Pry added 13 points as the Moniteau girls basketball team downed Forest, 57-19, on Thursday night.
(Pictured above, Catherine Kelly of Moniteau)
Pry also had five steals in the victory.
Kendall Sankey also had a strong night for the Warriors with 10 points and nine rebounds.
Moniteau wasted little time in establishing itself, jumping out to a 20-2 lead after the first quarter.
The Warriors led 34-8 at the half.
Tori Brown led Forest with six points.
KARNS CITY 47, A-C VALLEY 5
Savanna Prescott scored 11 points as the Gremlins built a 33-2 lead at the half on the way to a win over the Falcons.
Prescott scored nine of her points in the first half.
Chloe Fritch added 10 points, including two 3-pointers, and Brooklynn Taylor added another nine for Karns City
CRANBERRY 38, UNION 22
Jadyn Shumaker and Kendell Findlay combined for 20 points as the Berries ousted the Damsels.
Shumaker and Findlay each scored 10 points.
Findlay scored eight of her points in the second half to help break open a game that Cranberry led by just a point, 16-15, at the half.
Mariah Wessell added eight points for Cranberry.
Hailey Theuret, Ava Strauser and Cheyenne Dowling each scored four points to lead Union, which was held to just seven points in the second half.
WRESTLING
In a match that featured just four bouts, Clarion came away with a 66-11 win over Ridgway.
Logan Powell at 114 pounds and Jacob Henry at 145 pounds earned pins and the Bobcats receiver nine forfeit victories.
Powell's pin came in the first period.
Henry dominated his opponent for three periods, finally earning the fall midway through the third.
Clarion will be in action tonight at the Falconer Tournament in New York.
Clarion's Mason Gourley, a 152-pounder, is the No. 1 seed heading into the tournament.
Powell, at 118 pounds, is the second seed and heavyweight Josh Beal is a third seed.
Henry (145) and 215-pounder Logan Edmonds are fifth seeds.
Grayson Aaron (118) is a sixth seed for the Bobcats.