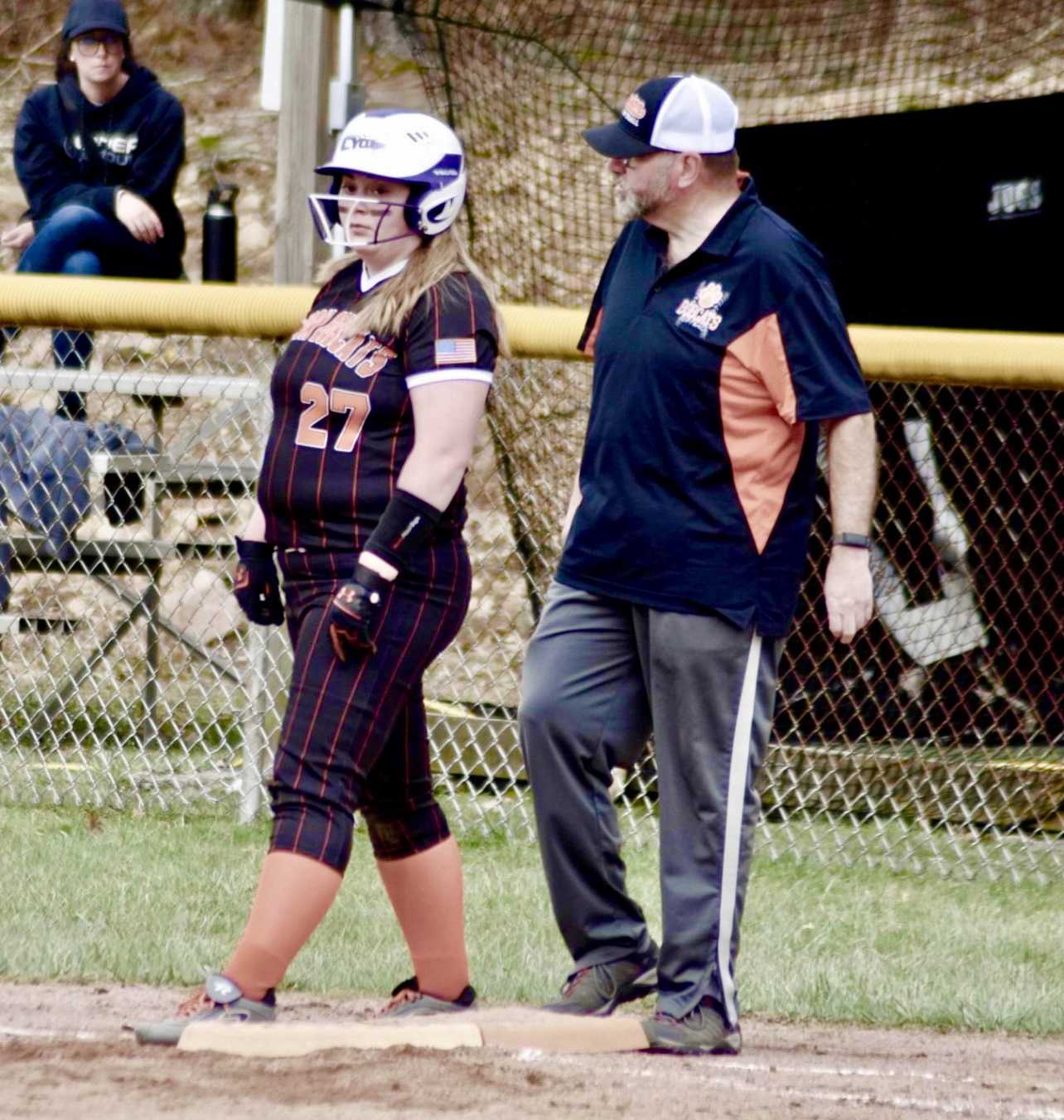 CLARION, Pa. (EYT/D9) — Kylee Beers immediately felt the pain snake up her left shin. 
As the Clarion senior slugger lay on the hard dirt near the second base bag at Moniteau High School on April 26, she thought her season might be over.
(Photos by Theresa Forrest) 
"I was sliding into second base and the ground was kind of rough already, and I knew that going into it," Beers said. "So I took the slide a little sooner than normal, because I wasn't sure how the dirt was going to react to a slide. My leg hit the ground really hard. Then it actually hit off the base. When I got up, I couldn't put any pressure on it."
Beers feared the worst. 
The shin quickly swelled and bruised. Walking on it was impossible.
It took two days before Beers could put any weight on the injured leg. A trip to the doctor revealed no broken bones, but a rather serious bone bruise. 
Beers had no idea how long it would be before she could return to the Clarion lineup and resume mashing the softball again. 
She was a key cog in the order for the Bobcats early in the season. With her hitting in the middle of the order, Clarion was a formidable offensive team. 
Without her, the Bobcats struggled to put up runs consistently. 
Beers, though, returned sooner than anyone could have expected. She missed five games, which were jammed into a week and a half, and has stabilized Clarion's offense once again. 
She homered in her first game back, an 11-5 win over A-C Valley.
"I'm coming along. I'm probably at 70, 80%," Beers said. "It's been a real struggle the past couple games coming back and, obviously, running is not the best right now. So not being able to run is really hindering me a bit."
But for Beers, coming back the moment she could was important to her and her team. Clarion is fighting for its playoff life heading into the final week of regular-season games, and the Bobcats would very much like to see what they can do in the postseason.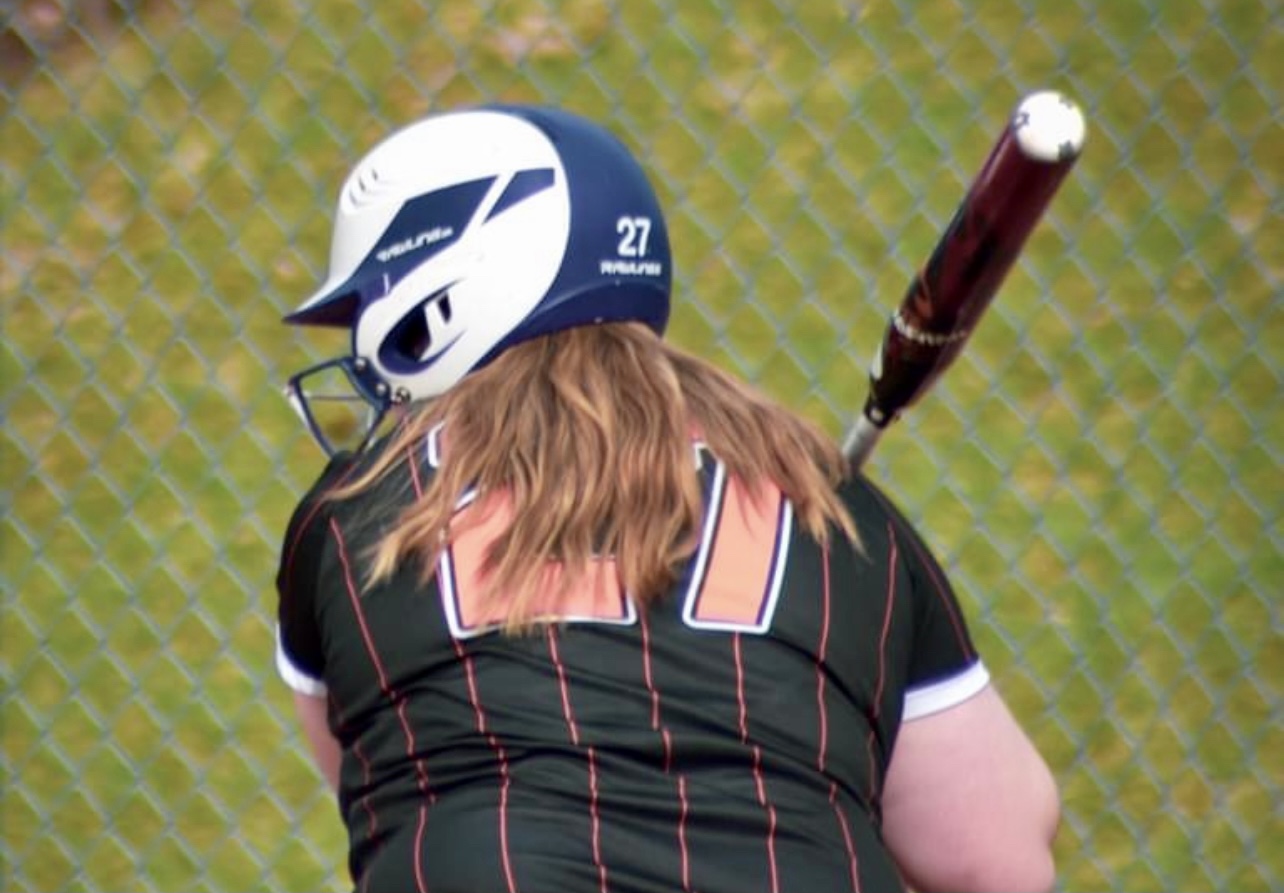 Having Beers' bat back in the lineup is key to that. 
Beers is batting .447 with four home runs and 17 RBIs in 11 games. She has an on base percentage of .500, an OPS of 1.395 and has struck out just three times in 42 at-bats.
"When I came back, I was super nervous," Beers said. "But my teammates were all very supportive."
Beers came into the season with big goals for herself and her team.
Individually, she started the campaign red hot. She hit a grand slam against Clarion-Limestone to help Clarion notch its first win. She followed that up with a walk-off home run in a 4-3 victory over Cranberry two days later.
"It was an awesome feeling," Beers said of her penchant for heroics. "I met my goals at the beginning of the season, but now I have very high expectations for the later part of the season. I'm hoping to reach those goals as the season goes on."
One of those goals is helping right the Clarion ship, which has seen weather both fair and foul.
At times, Clarion, which is sitting precariously at 8-8, has looked like world-beaters. At other times, things have conspired to sink the Bobcats.
To Beers, that's been the most frustrating part of this season. She hopes this final week the real Clarion softball team can make its presence known.
That means coming out of the final three game with at least two wins. Monday's home game against Moniteau was postponed due to rain and a makeup date is still to be determined.
Clarion is scheduled to play at Union Tuesday and then host A-C Valley Wednesday.
"I mean, it hasn't felt the greatest," Beers said of the up-and-down campaign. "You have to deal with things and just shake off a bad game and go into the next game with a clear mind. I think we have some work to do. I would love to go to the playoffs. I think we could do some damage if we did."