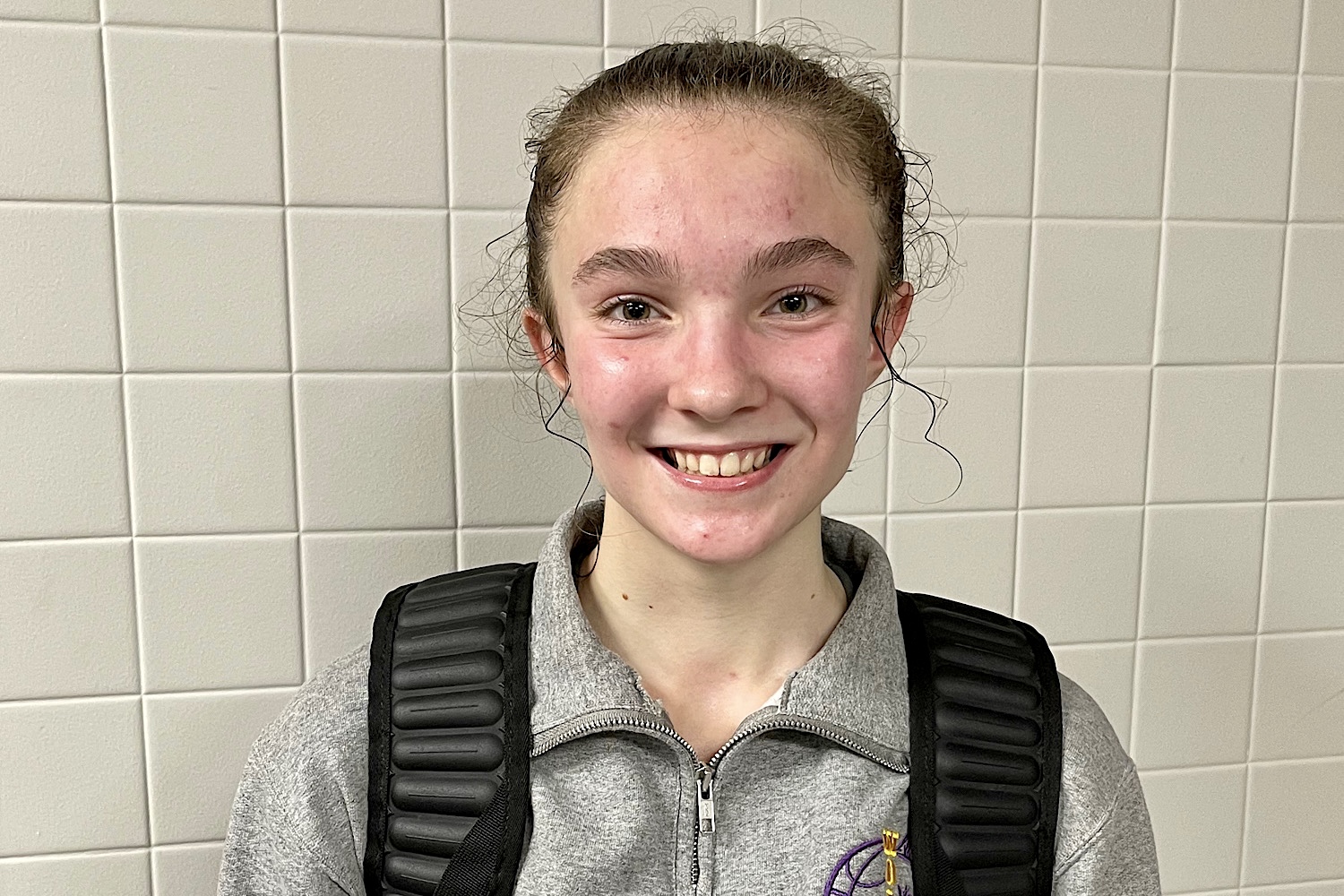 FRILLS CORNERS, Pa. (EYT/D9) — Big second and third quarters had helped the North Clarion girls basketball team seize a 43-29 lead after 24 minutes in a showdown at home against Karns City.
The Gremlins, though, weren't about to go away quietly.
Chloe Fritch sparked a frantic rally for Karns City, but the Wolves were able to hold on for a 51-47 victory on Wednesday night.
(Pictured above, North Clarion's Lily Homan)
Fritch hit a 3-pointer to close the gap to 49-41 with less than two minutes remaining in the game, but Lauren Lutz scorer on her own putback to push the lead back to 10.
Fritch then hit another 3 to help Karns City cut the deficit to 51-44 with 1:12 remaining. The sophomore hit three free throws to narrow the gap to 51-47 with just two seconds remaining.
She finished with a game-high 28.


North Clarion sports on Explore and D9Sports.com are brought to you by First United National Bank – The FUN Bank!
Lily Homan helped stake North Clarion to the big lead after a sluggish first quarter for North Clarion, which trailed 10-8.
Homan scored 21 of her team-high 23 points in the first three quarters.
Ainsley Hartle added nine for the Wolves, who improved to 14-0.
Lutz added six.
Brooklynn Taylor pitched in 11 for Karns City.
REDBANK VALLEY 58, UNION 17
Mylee Harmon scored 27 points — all in the first three quarters — as the Bulldogs rolled.
Two nights after reaching 1,000 career points, Alivia Huffman added 14 for Redbank Valley, which led 37-7 at the half.
Caylen Rearick pitched in seven for the Bulldogs.
Katie Gezik led Union with seven points.
MONITEAU 54, A-C VALLEY 13
Catherine Kelly scored 18 points as the Warriors jumped out to a 23-3 lead after one quarter and a 36-9 advantage at the half on the way to a win.
Kendall Sankey added eight points, eight rebounds and five assists for Moniteau.
Autumn Stewart and Allie Pry each pitched in six as nine players scored at least two points for the Warriors.
Mackenzie Parks led A-C Valley with eight points.
KEYSTONE 55, FOREST 26
Jill Winters and Natalie Bowser each scored 16 points as the Panthers continued their upward arc with this win at West Forest High School.
Winters drained three 3-pointers in the first quarter to help Keystone jump out to a 19-5 lead.
She hit five in the game.
Amber Guzzi led Forest with nine points.