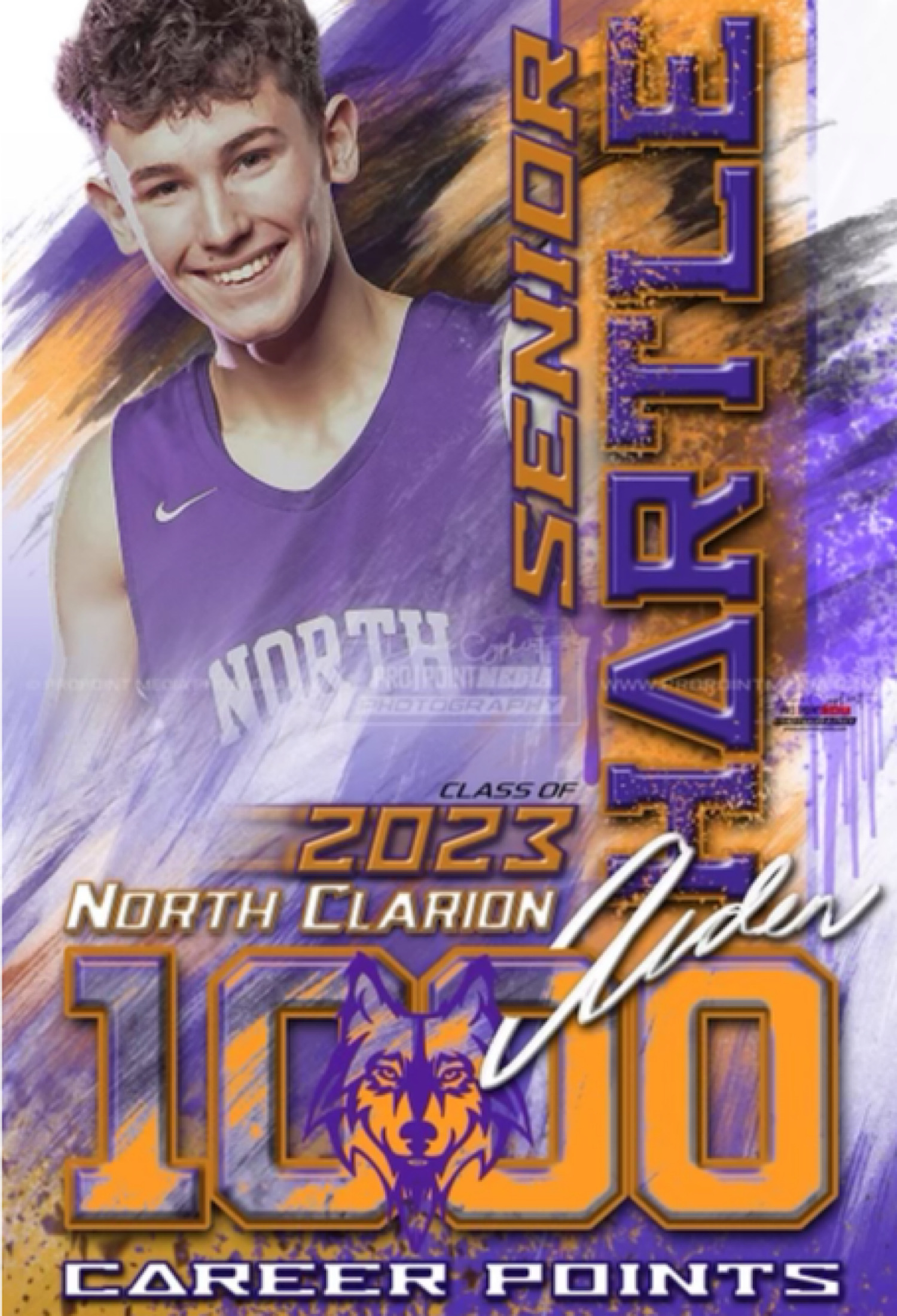 MARIENVILLE, Pa. (EYT/D9) — Aiden Hartle is now a part of a very prestigious group at North Clarion.
With an 18-point game in a 68-7 rout of Forest on Friday night, Hartle became the 14th player in Wolves' boys basketball history to reach 1,000 career points.
(Graphic courtesy of Dave Cyphert of ProPoint Media Photography)
"It definitely feels good, something that's in the back of your mind for four years," Hartle said. "Obviously, the goal every year is to win. But for us to win, I know I have to score the ball and this milestone came along with that. Definitely very prideful and happy that I achieved it."
Hartle, a senior who committed to play baseball at Clarion University, has scored 389 points this season in 16 games for a District 9-leading average of 24.3 per game.
Hartle is actually now 13th on the all-time list with 1,005 points.
Also scoring 1,000 points in their career at North Clarion are: Jeremy Schmader (1,772), Justin Schmader (1,548), Mike Carr (1,449), Christian Cyphert (1,247), Mitch Obenrader (1,226), Nick Reisinger (1,073), Corey Schmader (1,049), Mark Weaver (1,041), Nathan Banner (1,037), Chuck Gilbert (1,019), Brady Weaver (1,018), Chuck Weaver (1,010) and Kelly Schmader (1,000).
"It's definitely a great list of guys, and many that I got to see and look up to," Hartle said. "So it's very cool to be able to be recognized among them."