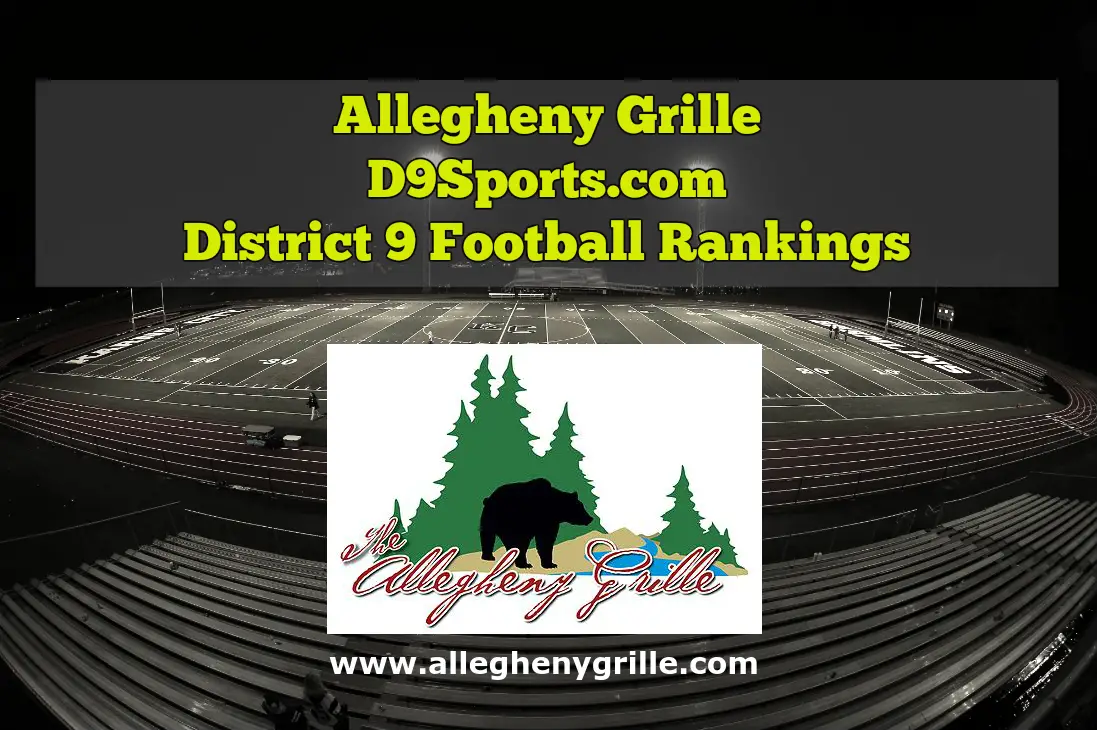 CLARION, Pa. – Thanks to wins Friday night and some losses in front of them, DuBois, Curwensville and St. Marys all moved up in the Oct. 12 Allegheny Grille of Foxburg D9Sports.com District 9 Football Rankings.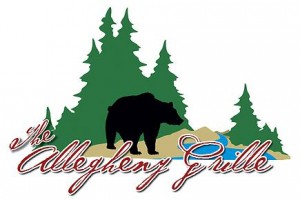 DuBois (3-3), winner of two straight including an important win over Oil City Friday, moves up four spots to No. 5, while Curwensville (5-1), after a big win over Redbank Valley, jumps from 10th to sixth and St. Marys moves up one spot to No. 7.
The top four teams remain the same with Karns City (6-0) at No. 1, Clearfield (5-1) at No. 2, Kane (6-0) at No. 3 and Elk County Catholic (6-0) at No. 4.
Brockway (4-2) drops a spot to No. 8 after losing to Kane with Redbank Valley (4-2) down three spots to No. 9 after the loss to Curwensville and Clarion (4-2) goes from No. 5 to No. 10 after being upset by Moniteau.   
There is only one Top 10 matchup this week as Curwensville travels to Kane Friday night, although a key interdistrict game will take place Friday as well when Karns City visits Erie Central Tech (4-2).  
The Allegheny Grille is a restaurant situated alongside the Allegheny River in Foxburg with breathtaking views, stellar service and fine cuisine. It's open daily at 11 a.m. and on Sunday's features the "Best Brunch in Town" from 11 a.m. to 4 p.m. It's the perfect spot for your luncheons, dinner, meetings, wedding or anything your heart desires. For more information or to make a reservation, call the Allegheny Grille at 724-659-5701 or visit it on the web at www.alleghenygrille.com.
2015 ALLEGHENY GRILLE IN FOXBURG D9SPORTS.COM DISTRICT 9 FOOTBALL TOP 10 RANKINGS – Oct. 12 (After Week 6)
| | | | |
| --- | --- | --- | --- |
| RANK | TEAM | 2015 RECORD | PREVIOUS RANK |
| 1 | Karns City | 6-0 | 1 |
| 2 | Clearfield | 5-1 | 2 |
| 3 | Kane | 6-0 | 3 |
| 4 | Elk County Catholic | 6-0 | 4 |
| 5 | DuBois | 3-3 | 9 |
| 6 | Curwensville | 5-1 | 10 |
| 7 | St. Marys | 5-1 | 8 |
| 8 | Brockway | 4-2 | 7 |
| 9 | Redbank Valley | 4-2 | 6 |
| 10 | Clarion | 4-2 | 5 |