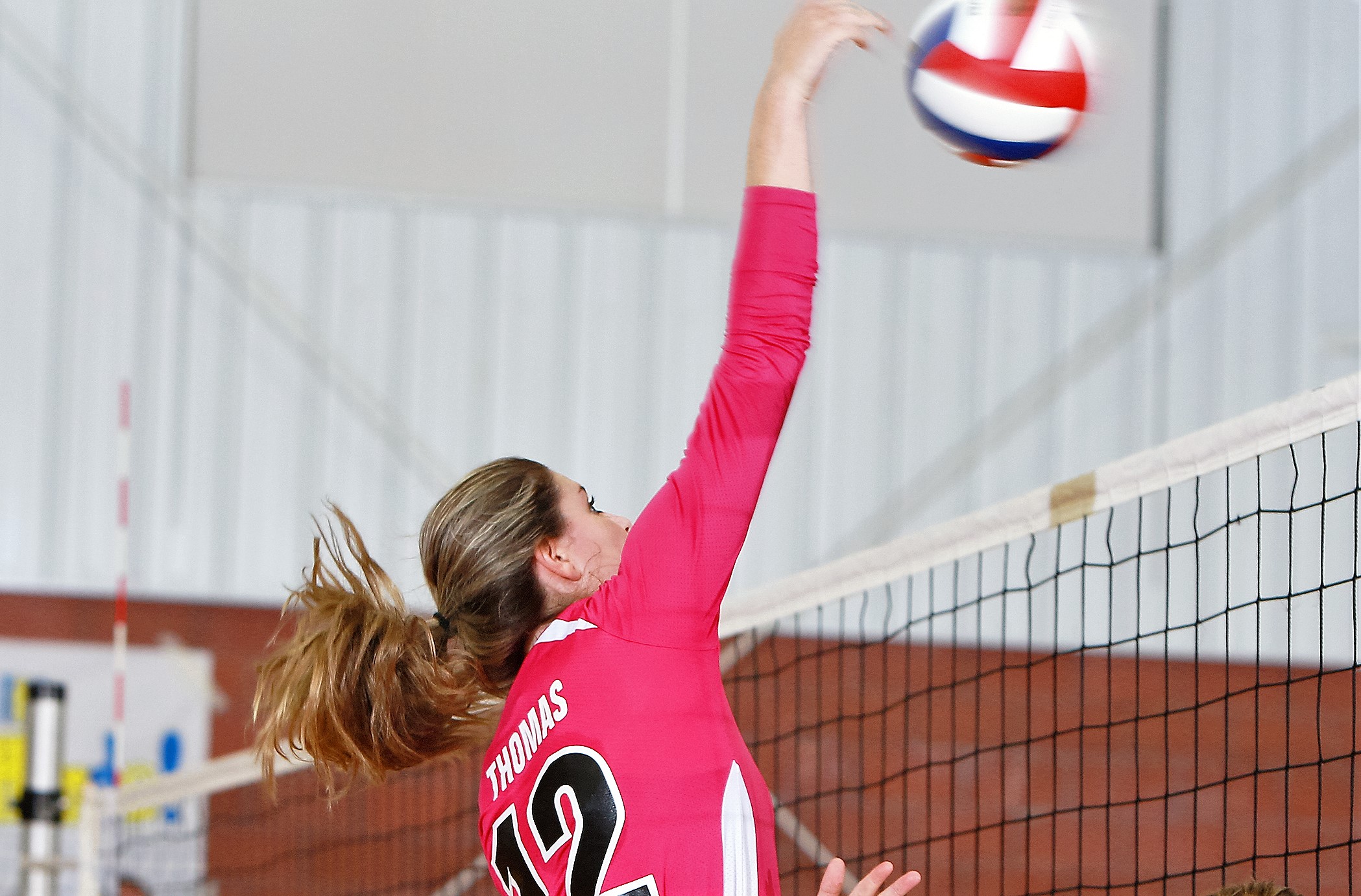 Volleyball recaps from Oct. 24.
To see soccer playoff recaps from Oct. 24, click here.
(Cover photo of Otto-Eldred's Camryn Thomas. Photo by Paul Burdick. Check out more of Burdick's work here)
SMETHPORT 3, PORT ALLEGANY 0
SMETHPORT, Pa. – Behind 16 kills, eight digs, four blocks and three aces from Katie Treat, Smethport topped visiting Port Allegany, 3-0 (25-13, 25-16, 25-10).
Abbey Woodard added 10 kills, five digs, two blocks, two aces and an assist for the Lady Hubbers, who also got 30 set assists and a kill from Meagan DeLuca.
Makenzie Burr paced Port Allegany with five kills.
OTTO-ELDRED 3, CAMERON COUNTY 0
EMPORIUM, Pa. – Otto-Eldred continued to roll going on the road and getting a 3-0 (25-11, 25-13, 25-8) win over Cameron County.
Camryn Thomas had an ace/digs double-double with 11 aces and 10 digs while adding six kills for the Lady Terrors, while Alyssa Shelander had a team-best 10 kills and Tiffany Bair added seven kills. Emily Smith ran the offense with 23 set assists.
Kassidy McLaughlin had three kills for Cameron County with Sami Bickford adding eight set assists and Payton Bloom five digs.
GALETON 3, NORTHERN POTTER 0
ULYSSES, Pa. – Olivia Pagano had 19 kills, four set assists, two blocks and one ace to lead Galeton to a 3-0 (25-22, 25-18, 27-25) win at Northern Potter
Madi Reiter added 13 kills, 12 digs, one assist and one ace for the Lady Tigers, who also got five kills and 24 set assists from Makaya Shadle.