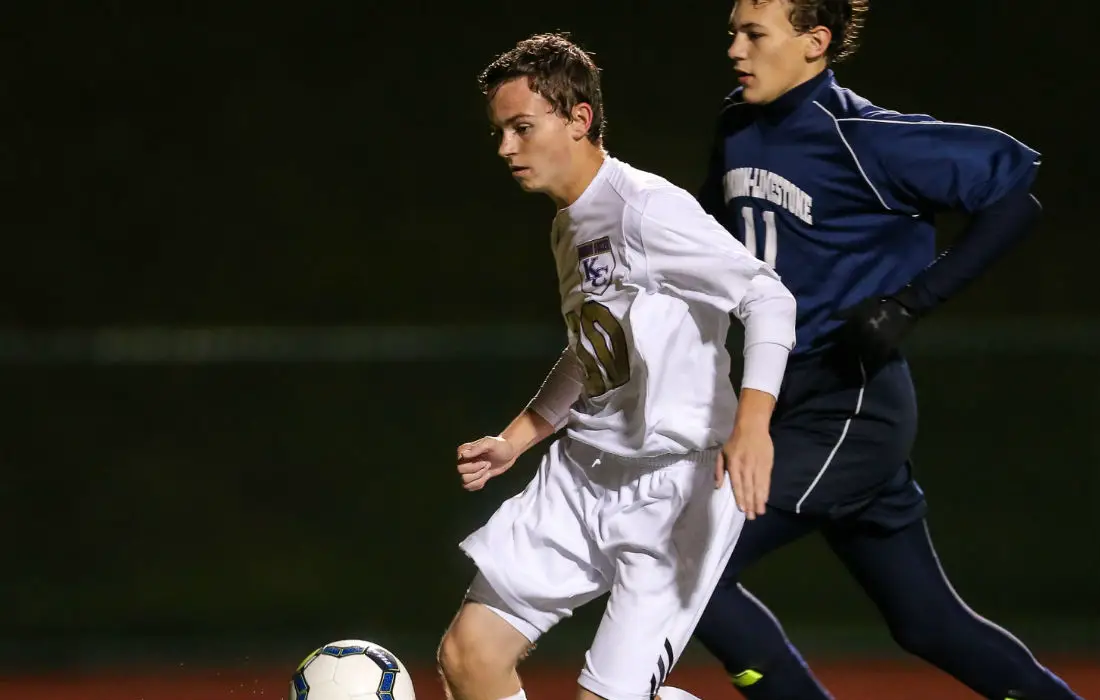 Click to see all results from Oct. 28
GIRLS' CLASS AA
Clearfield 3, Punxsutawney 0 
DUBOIS, Pa. – Behind a pair of Racquel Grice goals, top-seeded Clearfield moved into the District 9 Class AA girls' soccer championship game with a 3-0 win over fourth-seeded Punxsutawney Wednesday night on the turf at DuBois High School.
Rachel Johnson added a tally for the Bison (12-5-1), who will take on St. Marys in the title game at 5 p.m. Wednesday Nov. 4 at DuBois.
Punxsutawney finishes the season (8-9-2).
BOYS' CLASS AA
Punxsutawney 2, Brookville 0 
DuBois, Pa. – A goal in each half propelled second-seeded Punxsutawney to a 2-0 win over third-seeded Brookville in the District 9 Class AA boys' semifinals Wednesday night in DuBois.
Adam Milliron got the Chucks (8-8-1) on the board early scoring in the seventh minute, and then Alec Rokin scored late, in the 66th minute to set the final score.
The two tallies were more than enough for Punxsutawney keeper Chandler Emhoff, who made three saves.
Walker Orner made nine stops in net for Brookville (6-9-3).
Punxsy will take on Bradford in the D9 title game at 7 p.m. Wednesday Nov. 4 at DuBois.
BOYS' CLASS A 
Karns City 15, Clarion-Limestone 0
Karns City, Pa. – Second seeded Karns City crushed seventh-seeded Clarion-Limestone 15-0 in an opening round District 9 Class A game Wednesday night in rainy Karns City.
Spencer Myers scored five times for the Gremlins, while Jace Ebbitt added three goals and seven players each had a goal apiece.