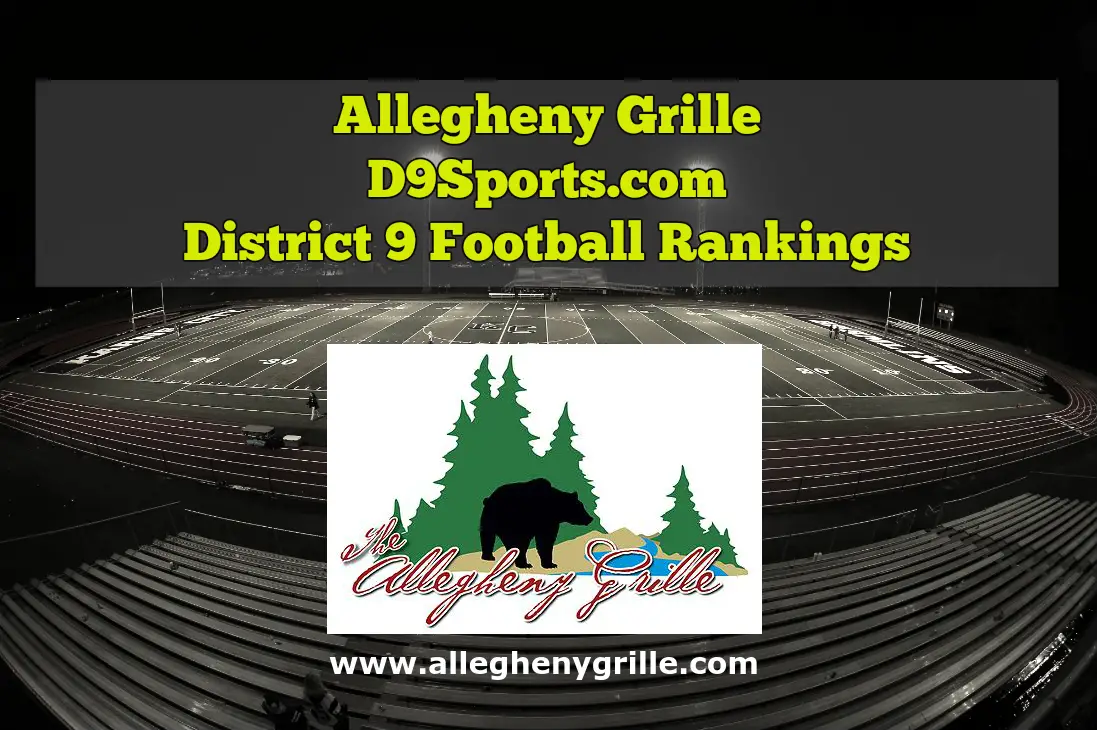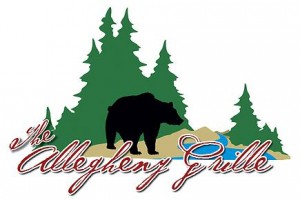 CLARION, Pa. – It is a week of changes in the Oct. 5 Allegheny Grille of Foxburg D9Sports.com District 9 Football Rankings with nine of the 10 spots changing hands.
Unbeaten and top-ranked Karns City (5-0) is the only two teams to remain in the spot it was a week ago.
Meanwhile, Clearfield (4-1) moves up from third to second after beating previous No. 2 Brockway (4-1), which drops to seventh in a topsy-turvy week. Kane (5-0) jumps up one spot to No. 3, while Elk County Catholic (5-0) makes the largest leap from ninth to fourth after a win over previous No. 5 Curwensville (4-1), who falls to 10th. Clarion (4-1) and Redbank Valley (4-1) both move up one spot to No. 5 and No. 6 respectively. St. Marys (4-1) stays at No. 8, and DuBois (2-3) reenters the rankings at No. 9 after a big win over Punxsutawney ended a three-game losing streak for the Beavers.
A couple of Top 10 matchups are featured in Week Six with Redbank Valley traveling to Curwensville for a rare interconference Top 10 game, while Kane makes the trip to Brockway.
The Allegheny Grille is a restaurant situated alongside the Allegheny River in Foxburg with breathtaking views, stellar service and fine cuisine. It's open daily at 11 a.m. and on Sunday's features the "Best Brunch in Town" from 11 a.m. to 4 p.m. It's the perfect spot for your luncheons, dinner, meetings, wedding or anything your heart desires. For more information or to make a reservation, call the Allegheny Grille at 724-659-5701 or visit it on the web at www.alleghenygrille.com.
2015 ALLEGHENY GRILLE IN FOXBURG D9SPORTS.COM DISTRICT 9 FOOTBALL TOP 10 RANKINGS – Oct. 5 (After Week 5)
| | | | |
| --- | --- | --- | --- |
| RANK | TEAM | 2015 RECORD | PREVIOUS RANK |
| 1 | Karns City | 5-0 | 1 |
| 2 | Clearfield | 4-1 | 3 |
| 3 | Kane | 5-0 | 4 |
| 4 | Elk County Catholic | 5-0 | 9 |
| 5 | Clarion | 4-1 | 6 |
| 6 | Redbank Valley | 4-1 | 7 |
| 7 | Brockway | 4-1 | 2 |
| 8 | St. Marys | 4-1 | 8 |
| 9 | DuBOis | 2-3 | NR |
| 10 | Curwensville | 4-1 | 5 |