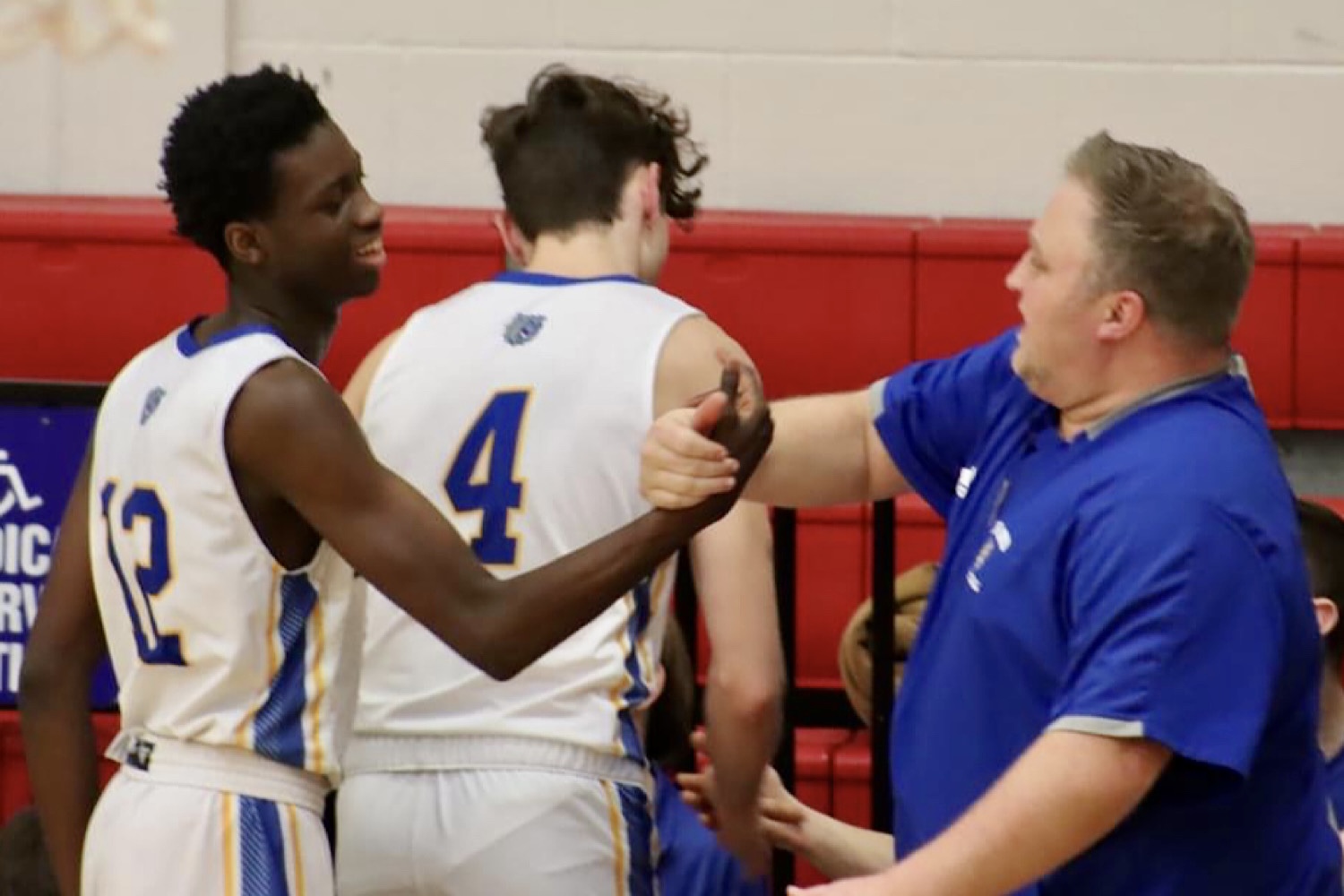 CLARION, Pa. (EYT/D9) — Midnight struck.
But it was one great Cinderella ball.
Otto-Eldred's historic postseason dance saw the music stop at Tippin Gymnasium on Tuesday night in a 56-28 loss to Aliquippa in the PIAA Class 2A semifinals.
(Pictured above, Otto-Eldred boys basketball coach Derrick Francis shakes hands with Shene Thomas after a win over Serra Catholic in the state playoffs/photo courtesy of the Otto-Eldred School District)
The Terrors, who lost in the District 9 title game to Clarion-Limestone, made an improbable run through three rounds of the state playoffs, knocking off Greensburg Central Catholic, Serra Catholic and Erie First Christian Academy before running into powerhouse Aliquippa.
Otto-Eldred (26-3) never led in the game, falling behind 6-0 out of the gate.
Austin Cousins drained a 3-pointer to make it 6-3 with 5:20 remaining in the first quarter, but that was as close as the Terrors got.
Aliquippa (24-6), the District 7 champions, raced out to a 12-5 lead after one quarter and a 29-13 advantage at the half.
With 55 seconds on the clock in the third, the Quips were up 50-20 and triggered the mercy clock.
Cameron Lindsey scored 19 points for Aliquippa, 15 coming in the first half.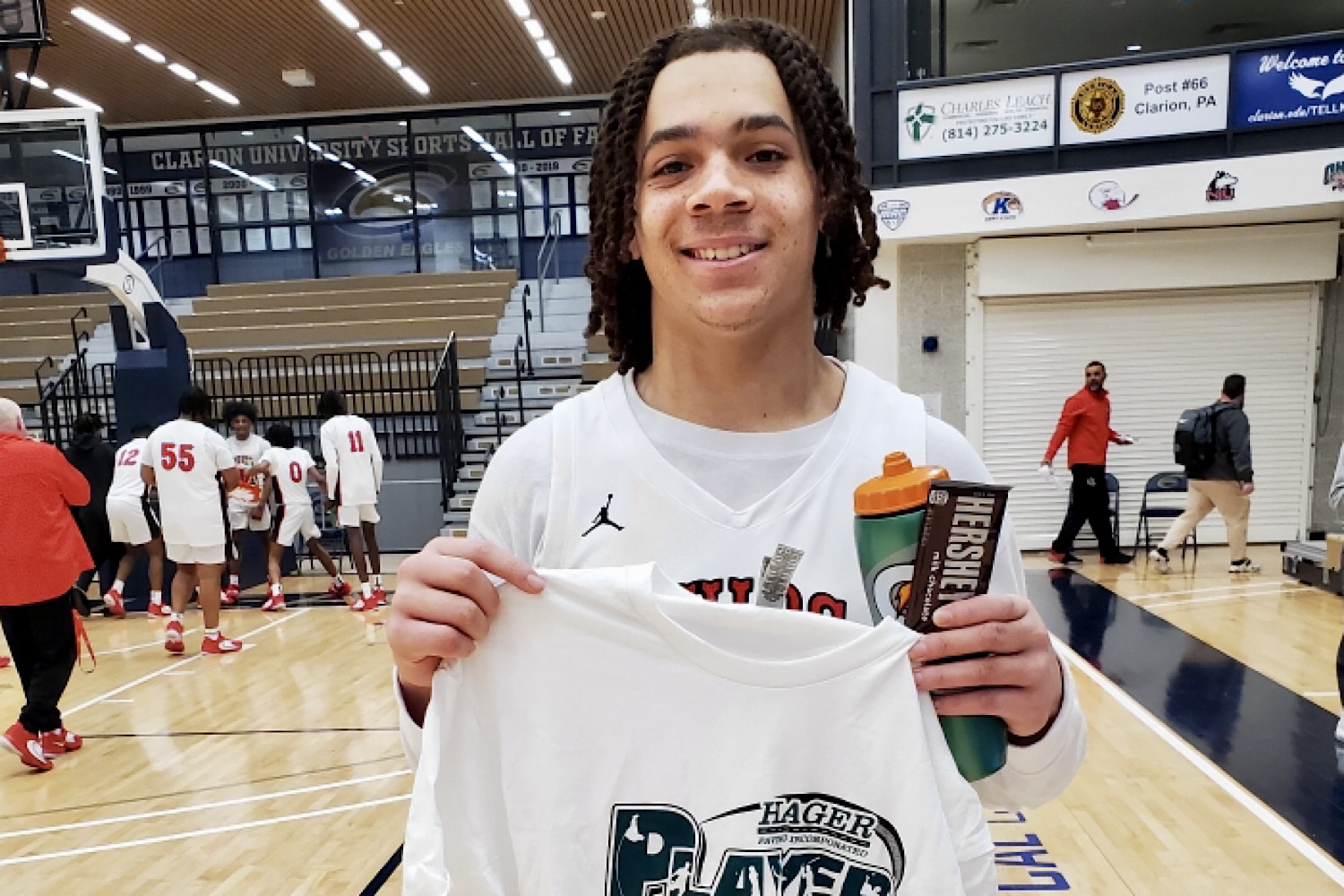 (Aliquippa's Cameron Lindsey was named the Hager Paving Incorporated Player of the Game)
"Cam was Cam," said Quips coach Nick Lackovich told the Post-Gazette. "That is what he does."
Demarkus Walker added eight points and D.J. Walker pitched in seven more for Aliquippa, which will face Lancaster Mennonite for the state title at 2 p.m. on Friday at the Giant Center in Hershey.
Otto-Eldred coach Derrick Francis told the Post-Gazette that there was only one team the Terrors faced this season that could compare with the relentless defensive style of Alquippa.
"Clarion-Limestone was close," Francis said. "I don't think (they) are as athletic, but they had 12 guys who could do it. Aliquippa didn't go as deep, but, man. they got after it. Those are the two teams that could do what we faced."
Shene Thomas led Otto-Eldred with 11 points.
It was in many ways a dream season for the Terrors, the loss in the D9 championship game notwithstanding.
With balanced scoring from an array of talented players like Thomas, Cousins, Landon Francis and Brax Caldwell, Otto-Eldred bounced back from that disheartening loss to C-L to advance to the state quarterfinals for the first time in school history.
Then the Terrors took it a step further.
Most of the team returns next season. Otto-Eldred must replace just three seniors: Cousins and reserves Logan Maholic and Max Splain.