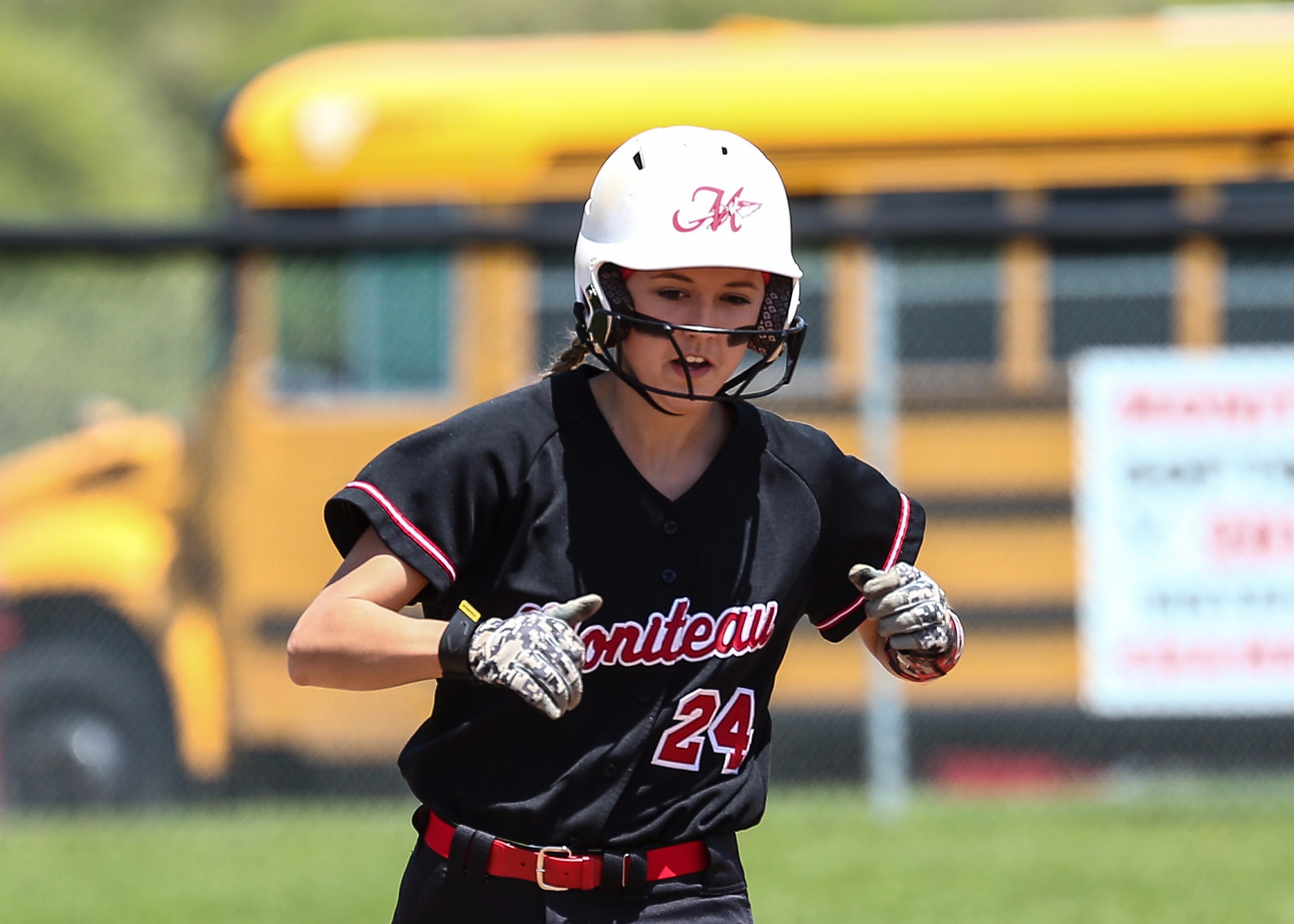 D9Sports.com and EYT Media are doing a series of player profiles on returning high-school athletes this summer. The year in school listed by the athlete is the year the athlete is entering this fall.
CORTNEY CLAYPOOLE – Senior – Moniteau
Daughter of: Becky and Lennie Claypoole
Sports Played: Golf and Softball
2015-16 Highlights: Cortney was a key member of Moniteau's District 9 Class AA title softball team that advanced to the PIAA title game becoming the first team in school history to reach a PIAA championship contest. As the starting shortstop, she hit .595 with 11 doubles, seven triples and six home runs while driving in 52 runs and scoring 48. Her OPS was an off-the-charts 1.720. She also stole 18 bases in 19 tries and committed just one error on defense.
Post High School Goals: Claypoole would like to play softball and golf at a school where she can also do pre-pharmacy. She has been part of the softball recruiting process since the eighth grade and started participating in softball showcases in ninth grade. She has some offers on the table and places she could go, but no place feels like home yet for her.
Q&A With Cortney Claypoole
D9Sports: Do you have a favorite sport, and if so why?
CP: Not really sure, when it's softball season I like softball more and when it's golf season I like golf more.
D9: What is your best high-school related sports memory and why?
CP: Going to Penn State for the state championship in softball.
D9: Has there been a coach and/or teacher who has influenced you the most in your high-school career to this point, and if so, why?
CP: Bill Grannis, he lives in Florida now, but he still coaches my USA team that went to the Netherlands. He's by far one of the best coaches I've ever had. His attitude and effort he gives when coaching is contagious, you can't stay down when Bill's your coach! Without him, I wouldn't be where I am now.
D9: What do you like best about playing sports in high school?
CP: Playing with the same girls that I've played with since I was 8.
D9: What is the hardest part about playing sports in high school?
CP: Balancing my social life, with school, and sports probably. I know it'll be so much harder in college, though, so it's kind of a good thing to be pressured now too.
D9: How much offseason work do you put into your sports?
CP: There's no offseason for me. I'm constantly playing and practicing all year round and working out to stay in shape.
D9: What is your favorite subject in school?
CP: Chemistry or Biology
D9: What do you like to do for fun when you aren't playing sports?
CP: I love spending time with my family. I was blessed with a huge loving family and spending time with them is my favorite.
D9: What are your goals for the upcoming school year both sports wise and academically?
CP :Maintaining a 4.0 GPA, making districts in golf and winning the KSAC, and getting another shot at the state title this year is softball.