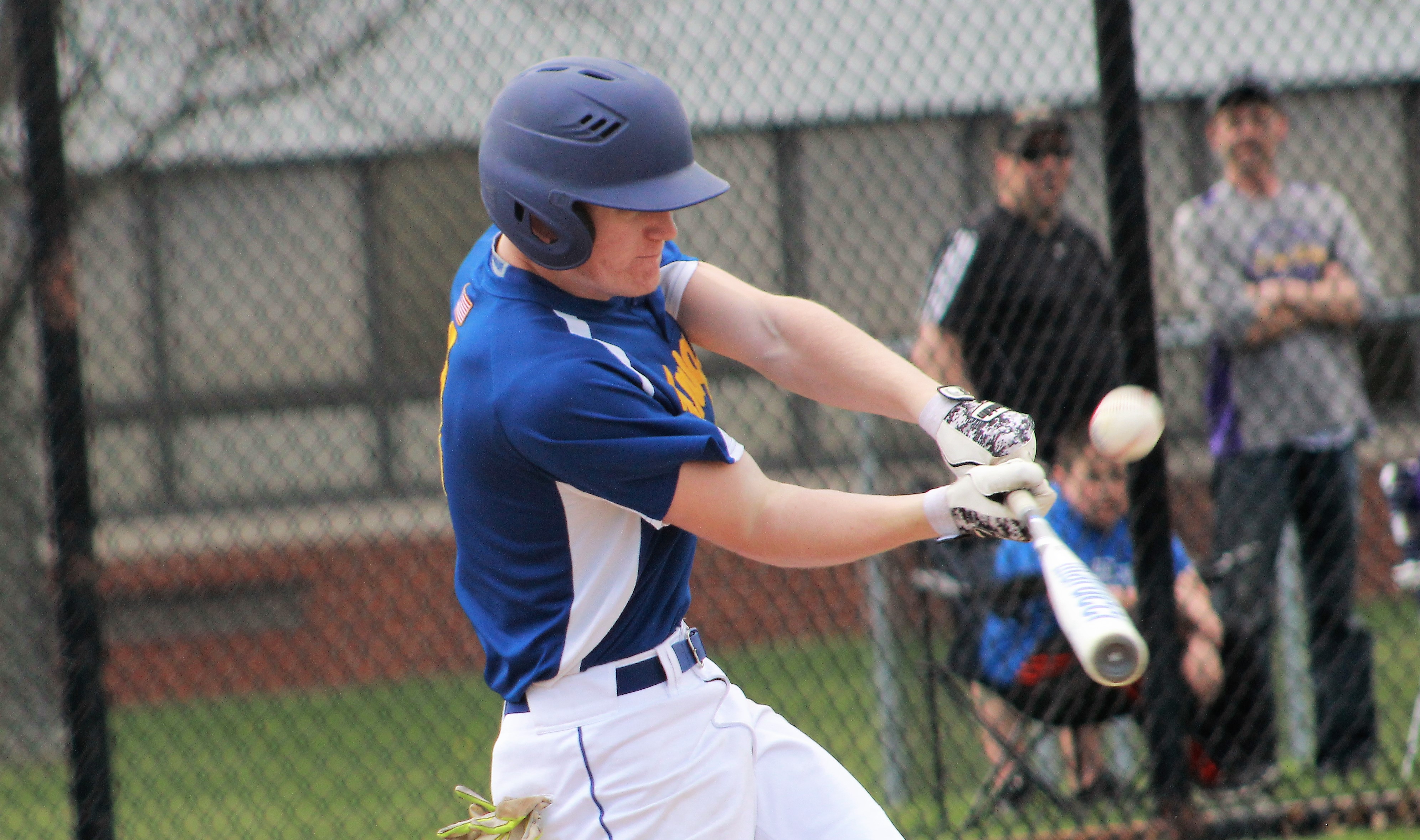 D9Sports.com/EYT Media is doing a series of player profiles on returning high-school athletes this summer. The year in school listed by the athlete is the year the athlete is entering this fall.
(Photo by Jared Bakaysa of JB Graphics. See more of Bakaysa's work here)
REICE SAYLOR – SENIOR – UNION
Son of: Brent and Betsy Saylor
Sports Played: He played basketball and baseball last year. He is going to play baseball and is thinking about running track this year.
Family Members Playing/Played Sports: His dad was a multi-sport athlete in high school and one of his younger brothers is currently playing junior high sports.
2017-18 Highlights: In baseball he hit .257 with six RBIs and tied for the team lead with 12 runs scored. He also stole six bases. On the mound, he was 3-4 with a 4.88 ERA with 34 strikeouts in 33 innings.
Post-High School Plans: He plans on becoming a certified personal trainer and going to college to major in Exercise Science. After that, he wants to become a doctor of physical therapy. If he gets the opportunity to play baseball in college, he definitely would but that would be the only sport he would play in college.
Q&A With Reice Saylor
D9Sports: What is your favorite sport to participate in and why?
RS: Baseball without a doubt. I've been playing baseball since I was young and it's just been a major part of my life since. I've played other sports before and it just seems like the bonds you make with your teammates is stronger than other sports.
D9Sports: What is your favorite memory, moment, game from playing high school sports?
RS: It's kind of broad, but the whole 2018 varsity baseball season. This was definitely the most fun of a team I've ever played on even though our record wasn't that great.
D9Sports: Why do you play high school sports?
RS: I play high school sports because I love to compete.
D9Sports: Who has had the most influence on your athletic career and why?
RS: Probably my family because they push me to do the best I can, but they don't force me to play anything.
D9Sports: Do you remember the first sport you played and did you like it right away or did it grow on you?
RS: The first sport I played was baseball and I've loved the game ever since I started.
D9Sports: Do you have a favorite number for a uniform? If so, what is the story behind that number?
RS: My favorite uniform number would have to be 2. Through Minor League, I was always number 12 because of my favorite player at the time (Freddy Sanchez), but when I got to Little League the number 12 jersey was to big for me. I switched to number 2 and it's kind of just stuck with me since.
D9Sports: What would someone who doesn't know you be surprised to find out about you?
RS: I'm not really that talkative of a person, I'm more reserved.
D9Sports: If you could eat dinner with anyone famous (living or dead) who would it be and why?
RS: Joe Paterno because I love Penn State football and he was an inspirational man.
D9Sports: Iphone or Android or Neither and why?
RS: I have an Android, but it doesn't really matter to me. A phone's a phone.
D9Sports: What is your go-to Social Media and why?
RS: Probably Instagram because I use it to keep up with college and professional sports.
D9Sports: What do you like most about high school and why?
RS: The thing I like most about high school is probably just learning new things every day.
D9Sports: What do you like least about high school and why?
RS: Drama. I don't like hearing people spread rumors and listening to all of the stuff people say.
D9Sports: What question do you wish I would have asked you? And what is the answer to it?
RS: Q: If you could travel to any place in the world, where would you go? A: Africa to go hunting