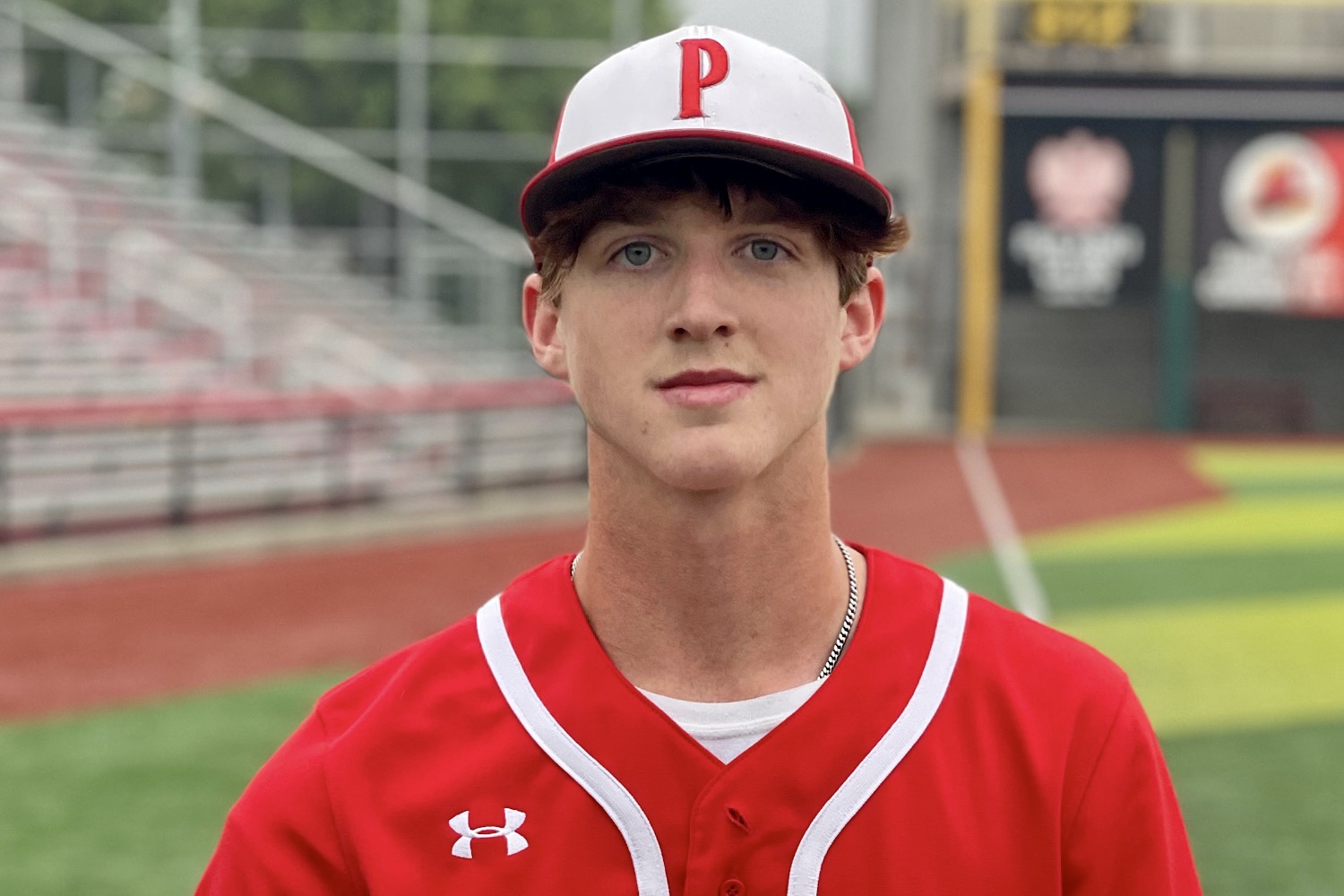 DuBOIS, Pa. (EYT/D9) — Nevin Day is just a freshman.
He doesn't act like one.
Given the ball on the mound in the biggest game of the year so far for the Punxsutawney baseball team, Day pitched like a grizzled veteran, giving up just one run on three hits in 6⅔ very efficient innings to help lead the Chucks to a 6-1 win over Philipsburg-Osceola in the PIAA Class 3A quarterfinals at Showers Field on Thursday evening.
(Pictured above, Nevin Day)
"He's mature beyond his years," said Punxsutawney coach Mike Dickey. "He doesn't get rattled. That's why we went with him today. We knew he would stay with it, wouldn't get rattled by anything."
Day threw just 74 pitches, striking out two, walking two and letting his defense do some heavy lifting.
Centerfielder Zeke Bennett made a diving catch in center early in the game and the Chucks' defense also turned a key double play with the contest still tight.
Day was pulled with two outs in the seventh for a very important reason. Because he threw just 74 pitches, Punxsy will have him available on Monday in the semifinals against undefeated WPIAL champion Riverside.
Bennett got the final out on a strikeout after giving up a single.
Punxsutawney Area High School sports coverage on Explore and D9Sports.com is brought to you by Redbank Chevrolet and DuBrook.
"That's huge," Dickey said of having his entire pitching staff at his disposal on Monday. "We have a huge challenge in undefeated Riverside. We welcome that challenge. We want to get to the state final, and we just fell short against another undefeated team last year. It's time to knock the door down."
It's taken 12 months for the Chucks to get back to where they were stopped shy in heartbreaking fashion.
Punxsy lost to Central, 6-5, last season in the state semifinals after a late rally was unable to catch the eventual state champion Dragons.
Day wasn't a part of that team, but he's certainly well aware of how badly the returning players ached to get another shot.
Now, they will have it.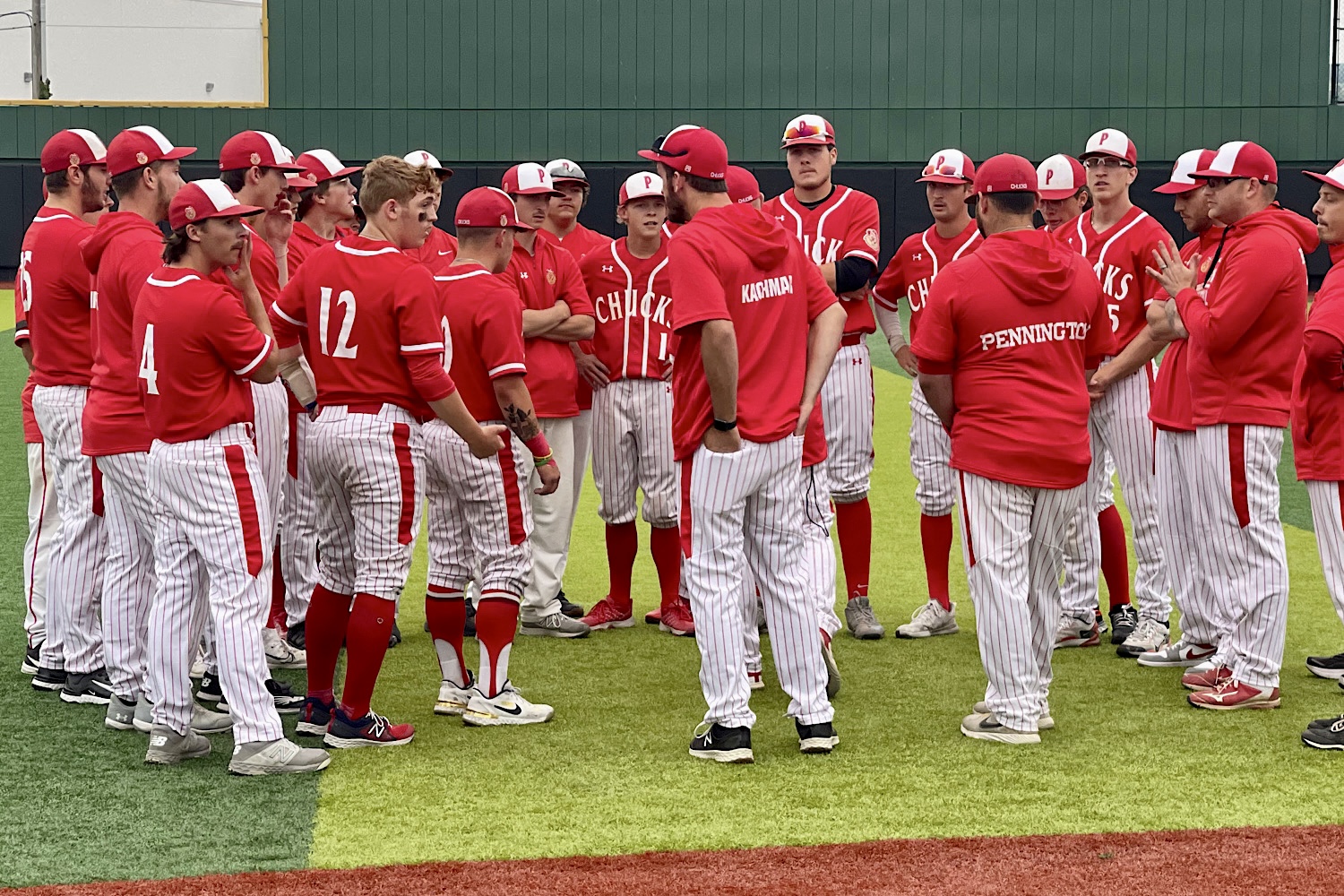 "It feels great. I mean, it's unreal being here," Day said. "This is a great group of guys, and I just want to help take them all the way, take it all the way. We made it this far, we might as well keep going."
Day has pitched in some big spots all season as the No. 2 behind ace Jake Sikora.
Day was unflappable against Philipsburg-Osceola (17-6), the District 6 champion that came into the game with 192 runs scored in 22 games.
"I've always been good at keeping my composure," Day said. "I gotta stay in the moment. Don't let anything get too big. Do what you can. Never do too much. It's all about playing for your team. We have a lot of seniors who don't want it to end, so we gotta keep going."
Early on it looked as if Day was going to be locked in a pitchers' duel with Philipsburg-Osceola's Gavin Emigh.
The Mountaineer left-hander struck out six in the first three innings and gave up just one unearned run on one hit — an RBI double by Payton Hetrick.
But the second time through the lineup, things were much different.
The Chucks tagged Emigh for four runs in the fourth to take a 5-0 lead.
Emigh went four innings, giving up five runs (four earned) on six hits. He struck out seven and walked one.
Brandon Hahn worked the final three, giving up one run on three hits.
Both Emigh and Hahn pitched on Monday in the first round.
"Gavin and Brandon both threw a lot on Monday," said Philipsburg-Osceola coach Doug Sankey. "I thought Gavin pitched well. He just had that one bad inning. But for him to come out after throwing 68 pitches on Monday, he did a good job."
Punxsutawney (20-2) hammered Emigh in the fourth.
Carter Savage started the big inning with a one-out single and moved to third on a double by Sikora which hit off the railing atop the high wall in left field at Showers.
Justin Miller then followed with a two-run double for a 3-0 lead.
Cooper Hallman put the finishing touches on the four-run frame with a two-run single.
"His curveball got a little flat and he was having trouble locating his two-seamer," Sankey said of Emigh's troubles in the fourth. "He had to throw a lot of four-seamers and those three, four, five guys had big hits."
With a 5-0 lead, Day felt more than comfortable on the hill.
"It feels good pitching with a lead," Day said. "You get a little nervous when it's 0-0, but when you break it open like that, you feel so much calmer."
Punxsutawney will take on Riverside (23-0), which beat Fairview, 9-3, in the quarterfinals on Thursday.
The Chucks vs. Panthers showdown will take place at Slippery Rock University on Monday at 4 p.m.
"We love this place (Showers Field)," Dickey said. "It's like our second home. We just feed off of it here. We're just super proud and happy to be moving on. We're going to Slippery Rock up there on the turf, too. We won there last year, so we're excited."
Punxsutawney Area High School sports coverage on Explore and D9Sports.com is brought to you by Redbank Chevrolet and DuBrook.