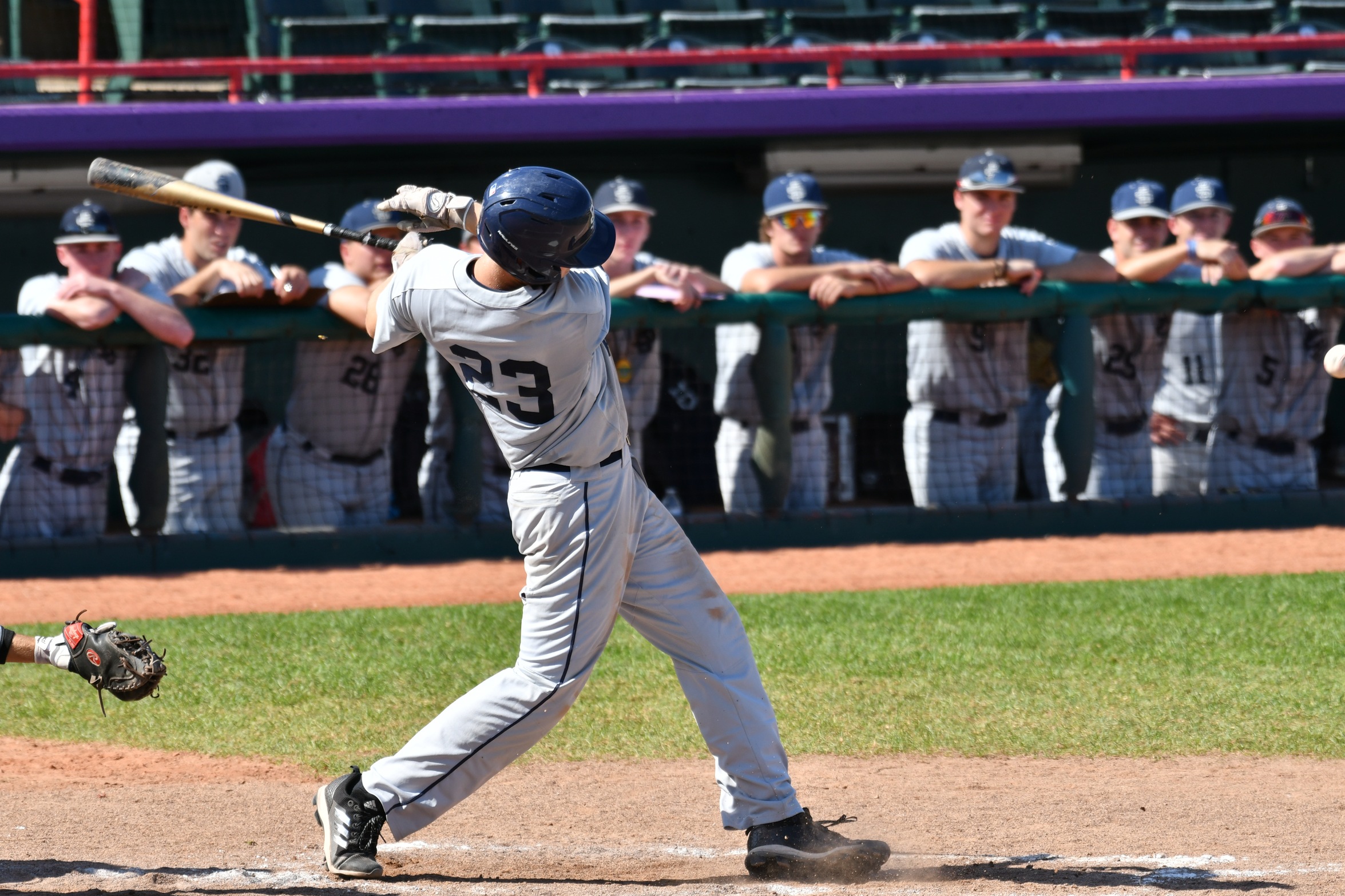 ERIE, Pa. – The American Baseball Coaches Association announced Penn State Behrend junior and Punxsutanwey High School graduate Isaac Stouffer as a Division III All-Region selection, representing Region 7.
(Isaac Stouffer takes a cut in a game earlier this season/photo courtesy of Penn State Behrend)
Stouffer landed on the third team following a season that resulted in a second-team, All-Allegheny Mountain Collegiate Conference (AMCC) bid, concluding 2022 as one of the conference's best sluggers.
The 6-foot-3, 215-pound Stouffer carried a slash line of .364/.451/.662 and drove in a team-high 41 runs. His mark in RBIs placed him third in the conference as his .662 slugging percentage ranked second. Stouffer belted nine home runs, three of them coming in the AMCC Tournament.
"Isaac was big-time all season for us," said Penn State Behrend coach Paul Benim. "Each and every time we needed a clutch hit, he came through. It was a remarkable year for No. 23. We are very happy to see him be recognized by the ABCA."
Stouffer began his collegiate career at Penn State DuBois
Stouffer was one of two players from the AMCC to earn a spot on the ABCA All-Region team. The other was Mount Aloysius two-way star Tyler Quade, who earned both the conference's Pitcher and Player of the Year award.