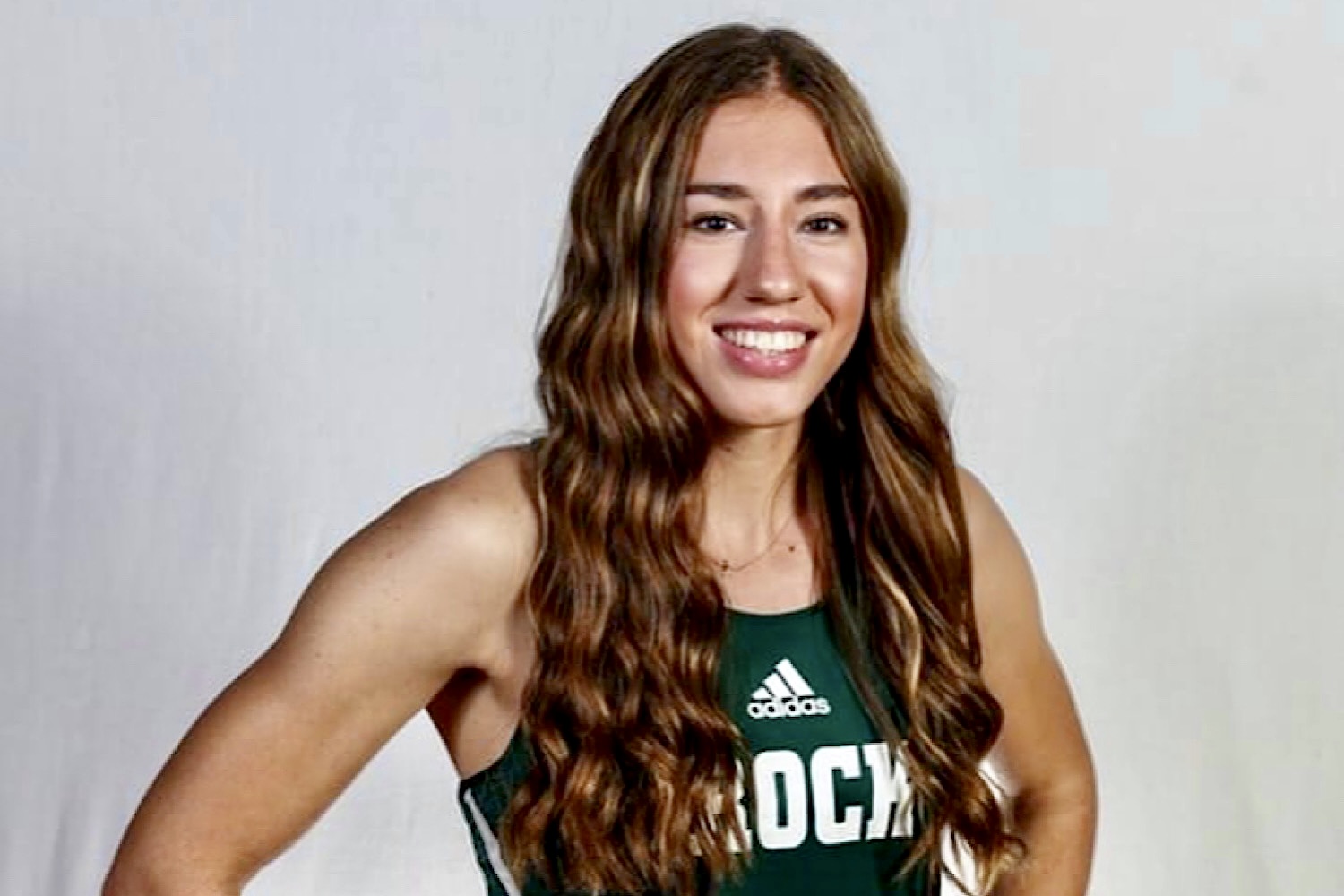 SLIPPERY ROCK, Pa. (EYT/D9) — Baylee Blauser answered the phone call from her mother, Lori.
"Hey, what's up?" Blauser said.
"You haven't heard?" Lori asked.
Blauser was at a loss. Heard what? She wondered. Then her mother gave her the news.
Blauser, a jumper on the Slippery Rock University women's track and field team, was named the Pennsylvania State Athletic Conference Freshman of the Year for the indoor season.
"What does that even mean?" Blauser said.
Lori explained to her daughter what a prestigious honor it was.
Blauser was still in disbelief.
"No way," Blauser said. "I'm gonna call my coach real quick."
Blauser phoned Tabby Bemis, the jumping coach at SRU, and Bemis confirmed the news.
Blauser was in awe.
"I didn't even know that was a thing," she said, laughing.
It is, and Blauser earned the honor with a standout first indoor season in the long and triple jumps.
In her very first meet of the season at Youngstown State, Blauser finished second with the top effort in the long jump among Division II participants at 5.83 meters (19 feet, 1½ inches). That stood as her season best, although she came close to matching it during the course of the campaign.
Blauser placed fifth at the PSAC Championships in the long jump and sixth in the triple jump.
She also earned All-Region honors and had the second-best mark in the long jump in the conference during the season. Blauser had the eighth-best leap in the triple jump in the PSAC.
Blauser is the first SRU female to win the top freshman indoor award since high jumper Whitney Hendershot in 2007-08.
"I'm excited. I'm really happy," Blauser said. "I've been put a lot of work into the season. I'm glad it's paying off."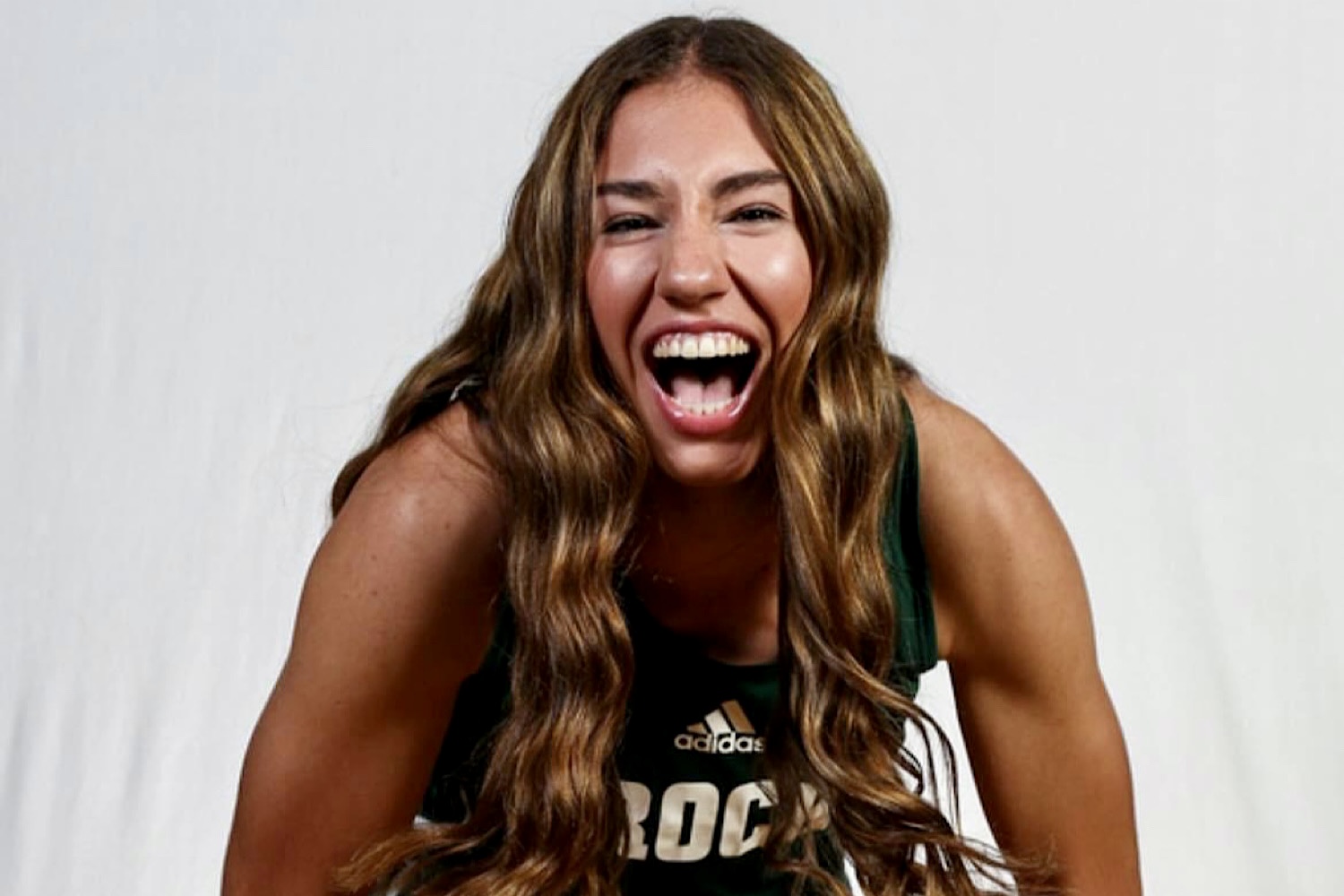 Blauser, an A-C Valley graduate, won the state title in the long jump last May with a leap of 18 feet, 6 3/4 inches.
But Division II college jumping is a whole different level. That was something Blauser quickly realized.
The workouts were sometimes brutal, but Blauser embraced that grind and reshaped her body.
It's produced marked results.
"This is the best shape I've been in in my whole life," Blauser said. "I feel so much stronger. We're doing hard workouts and after the workouts I'm happy because I'm like, 'I did that.' I remember (Union/A-C Valley co-track and field coach) Stacey Fox said to me, 'Baylee, wait until you get to college because you're going to be doing stuff much worse.'"
Bemis said the workouts serve a purpose.
For Blauser, it was to help her become more consistent.
"She's getting to a point now where she can replicate things," Bemis said. "Her last year in high school, she had some really high highs and then some lower days. She's consistently hitting that 18-foot range when she's long jumping and she's also been a lot more consistent in the triple jump.
"She's just so committed," Bemis added. "She loves the feeling of being sore and loves working hard. It's been really fun with her. She's just been a joy to have around."
Her physique wasn't the only thing Blauser altered.
She also changed a lot of things about how she jumped.
"The crazy thing is I came here and Tabby was like, 'OK. We have to fix all this stuff,'" Blauser said.
Just about everything was tweaked, altered and even radically changed.
"Now I love it," Blauser said.
Sometimes an athlete will push back against so many changes.
Not Blauser.
"Any coaching relationship is for the coach to tell you what you should be doing, but it's on the athlete to understand and execute it," Bemis said. "So (in the fall) it was just a matter of getting in the same book, then the same chapter in that book. Now we're getting on the same page and she's fully understanding everything.
"She's so awesome, just taking it in and running with it, being open and embracing the changes in a positive way," Bemis added. "It makes coaching so much more fun when they're open to hearing what you have to say. She's just been a blessing."
Blauser said the transition from high school to Slippery Rock University and the rigors of being a Division II athlete was daunting.
Especially mentally.
"It's a weird transition from high school to college," Blauser said. "I never thought that, mentally, I could be there. Let me tell you something, I was so stressed about indoor. I had a mental block for awhile. Then I was like, you know what, I need to start having fun. And, bam! It happened and everything just started working out."
Now Blauser, fresh off her freshman of the year honor, is hoping for even bigger things this outdoor season.
Her goal is to hit six meters, which is just shy of 20 feet, in the long jump.
And a conference championship one day? Blauser is trying to focus on the little things first. The big things will take care of themselves later.
"I'm not even thinking about that," she said. "For me it's just get a new (personal record). Honestly, if I think too much, I'm gonna stress myself out. I'm going to do what I did in high school. Take it one jump at a time."
Bemis said there is no limit to what Blauser can accomplish.
"Getting her in here, we were just like, 'Wow. She's gonna be awesome,'" Bemis said. "She just had that raw talent and gaming ability where on meet days she can just go out there and hit a big one. What we didn't know was if she was going to develop this year or next year or down the line. She really came in and hit the ground running.
"She's going to make it to nationals here soon rather than later," she added. "It takes a lot to get there, but she will be in contention because she has the work ethic and the right attitude to do it."