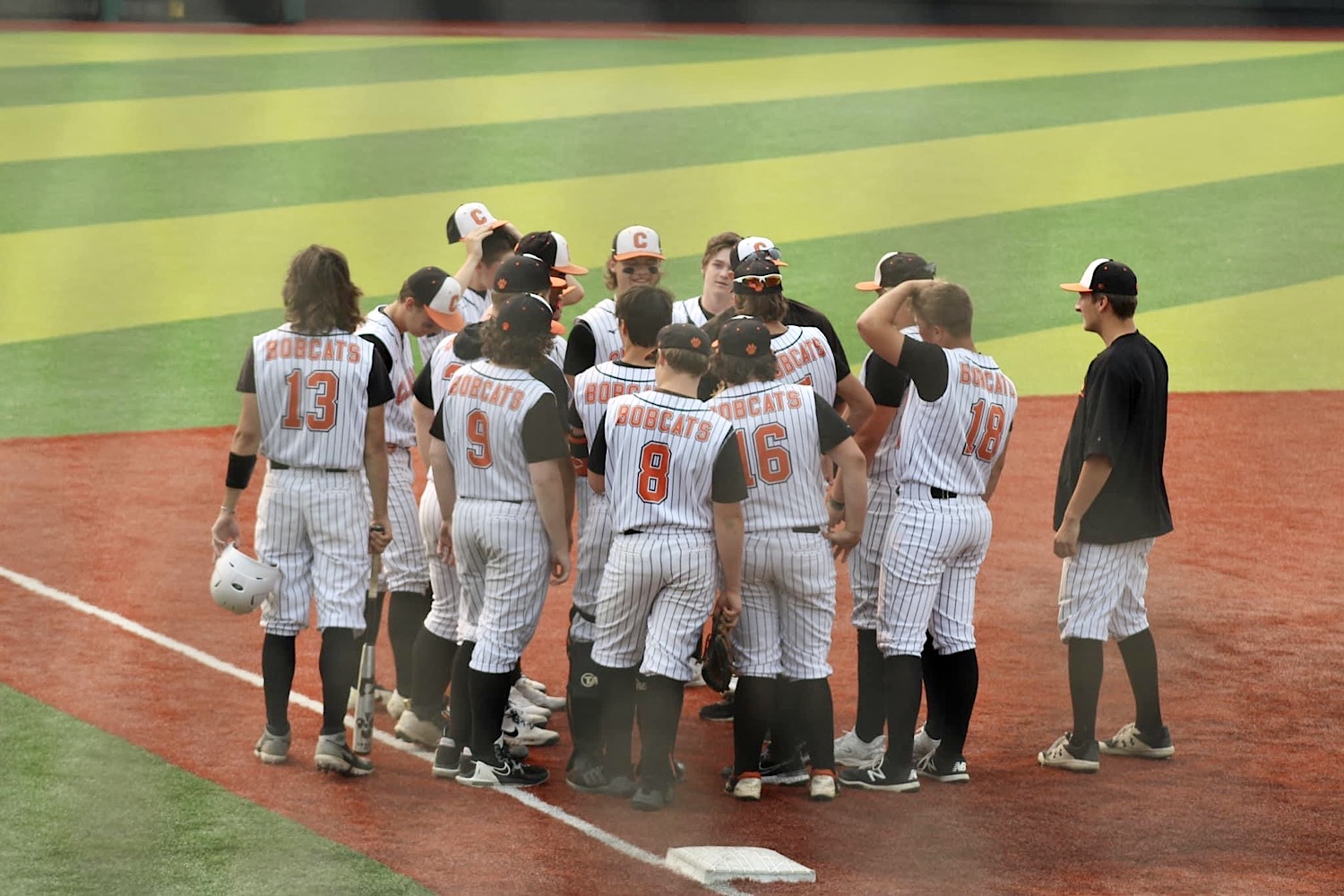 NEW WILMINGTON, Pa. (EYT/D9) — It isn't supposed to happen this way.
The wins in the state playoffs aren't supposed to come with such relative ease.
But the Clarion baseball team has found a way to breeze through the first two rounds in dominating fashion.
The Bobcats rolled again. A few days after a 15-0, three-inning rout of Harmony in the first round of the PIAA Class A playoffs, Clarion needed just five innings to blank and bludgeon Saegertown, 10-0, on Thursday afternoon in the quarterfinals.
"I've never seen anything like this," said Clarion baseball coach Rob Jewett about his team's state postseason wins by a combined score of 25-0. "I'm trying to ground them and say, 'Hey it's not always like this, you know. Stay focused. You're gonna run into some really solid teams.' Saegertown is a really solid team. We just played really good baseball."
Clarion Area High School sports coverage on Explore and D9Sports.com is brought to you by Redbank Chevrolet and DuBrook.
Since rallying for five runs in the top of the seventh against DuBois Central Catholic to win the District 9 Class A championship, 6-3, the Bobcats have been untouchable.
After throwing three no-hit innings against Harmony, Clarion junior pitcher Devon Lauer was strong again.
The right-hander gave up just two singles, walked two and struck out two in five scoreless.
"Devin is special," Jewett said. "He's not overpowering, but he knows how to pitch. He works the corners. He mixes in his off-speed stuff and tries to get batters out on the front foot. He knows what's behind him and that we play really good defense. He trusts that and throws strikes and tries to limit his walks. It's a recipe that is really working for him."
Clarion (20-4) has been cooking up masterpieces of late.
The offense came through again, led by the potent top of the order.
Leadoff hitter Dawson Smail was 3 for 4 with a pair of RBIs and three runs scored; No. 2 batter Bryce Brinkley was 3 for 3 with two RBIs and two runs scored; and Noah Harrison was 2 for 3 with a double and a RBI while batting third.
Lauer helped himself as well, driving in three runs.
Clarion led 1-0 after first and then tacked on two more in the bottom of the third to lead 3-0.
The Bobcats broke the game open with four in the fourth and then ended it with three more in the fifth to move on to play District 5 champ Southern Fulton (24-1) on Monday at a site and time to be determined.
"We've been doing a good job manufacturing runs, doing little things, laying down bunts when we need them and hitting the ball behind runners," Jewett said. "We really like whole repertoire that they bring to the plate. It's not just power, power, power. It's smart baseball. We're really clicking at the right time."

DuBOIS CENTRAL CATHOLIC 9, GREENWOOD 7
The potential all-District 9 matchup in the PIAA Class A championship game between Clarion and DCC is still alive.
It didn't look that way for much of the game.
The Cardinals trailed 5-0 after one inning and were down 7-3 heading into the bottom of the sixth inning before erupting for six in the sixth to move on.
Blake Pisarcik's three-run double gave DCC the 9-7 lead with one out in the sixth to cap the rally.
Carter Hickman went 3 for 4, Brayden Fox 2 for 3 and Carter Himes 2 for 4 for the Cardinals.
Things looked bleak for much of the game for DuBois Central Catholic, the reigning state champs.
Himes got the start, but gave up six runs on 10 hits in 3⅓ innings.
Fox relieved him and got the win, giving up just one run on three hits in 3⅔ innings of work.
DCC (19-5) will take on District 1 champion Dock Mennonite (22-2) on Monday in the semifinals at a site and time to be determined.
Clarion Area High School sports coverage on Explore and D9Sports.com is brought to you by Redbank Chevrolet and DuBrook.