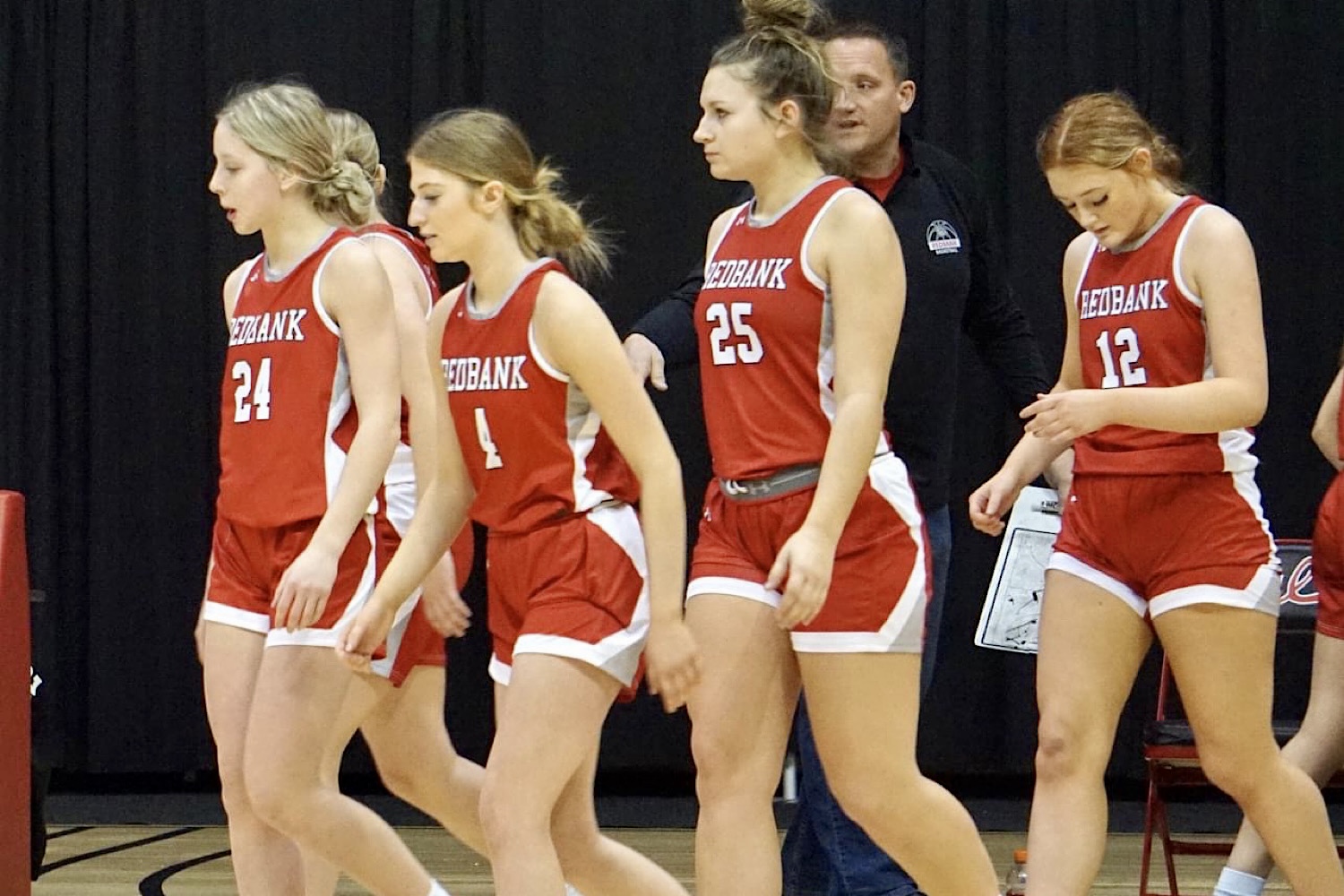 CALIFORNIA, Pa. (EYT/D9) — Alivia Huffman scored 27 points and Mylee Harmon added another 22 as Redbank Valley shook off its first loss of the season with an 80-24 dismantling of Rockwood at the West Penn California Holiday Hoopfest.
(Photo by Angie Rearick)
The Bulldogs offense was sharp from the start, pouring in 28 first-quarter points and 51 by the half.
Huffman had 15 points in the first quarter alone.
Caylen Rearick added 15 points for Redbank Valley (8-1).
Mollie Wheatley was a bright spot for Rockwood with 16 points.
She hit three 3-pointers in the first quarter and four in the game.
CLARION 54, YOUNGSVILLE 16
Sophie Babington erupted for 20 points to lead the Bobcats to a consolation win at the Kane tourney.
Taylor Alston pitched in nine points and Gia Babington and Natalie Durish each added eight.
NORTH CLARION 44, KANE 18
Lily Homan struck for 16 points, Lauren Lutz pitched in 12 and Emma McFarland added 10 to lead the Wolves to the Kane tournament championship.
McFarland was named the tournament's MVP.
Mia Anderson paced Kane, scoring eight points.
MEADVILLE 31, A-C VALLEY 14
Mackenzie Parks and Maddy Dehart each scored seven points for the Falcons.
Parks made the all-tournament team at the Farrell tourney.
BOYS BASKETBALL
Shorthanded again because of illness and injury, Moniteau fell to Saegertown, 66-52, in the consolation game of the Mercer tourney.
Chasen Delarosa-Rugg scored 21 points to lead the Warriors, who were without starters Andrew Zepeda and David Dessicino against the Panthers.
Still, the Warriors led 33-31 at the half.
Delarosa-Rugg had 11 of his points in the first two quarters.
But as happened against host Mercer on Tuesday night, the absence of six players hurt Moniteau in the second half.
Saegertown was able to surge ahead 44-40 after three quarter and held off the Warriors in the fourth.
Aydan Jackson added 11 for Moniteau.