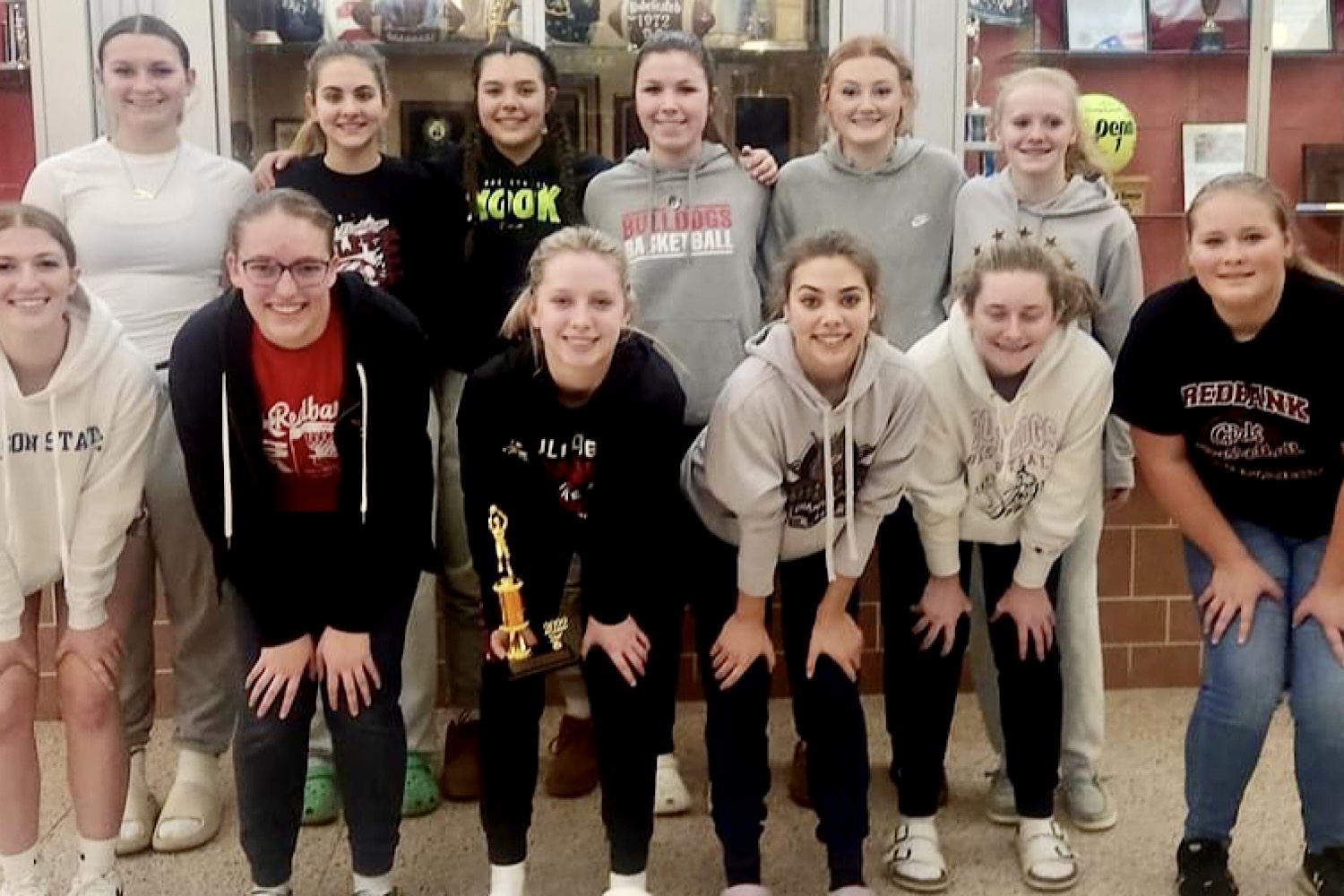 FRANKLIN, Pa. (EYT/D9) — No sophomore slump for Mylee Harmon.
A night after putting up 37 points in a 68-26 win over Franklin on Friday night, Harmon had another huge effort with 35 points in a 78-43 victory over Conneaut on Saturday to help the Redbank Valley girls basketball team to a Franklin Tournament championship.
Only a sophomore, Harmon has been lights out already for the Bulldogs. She scored 15 points in the first quarter against Conneaut and had 24 by halftime.
It was a repeat of what she did on Friday against Franklin when she scored 17 in the opening eight minutes and had 27 at the break.
Alivia Huffman also had a huge day on Saturday for Redbank with 30 points.
The senior had 15 in the win over Franklin on Friday.
Lanie Harrington led Conneaut with 20 points.
DuBOIS 39, MONITEAU 30
Alexis Pfeufer scored 16 points and Madison Rusnica added 13 as the Beavers outlasted the Warriors at the Brockway Tournament.
Catherine Kelly paced Moniteau with 13 points.
Abbey Jewart added nine points and four assists and Kendall Sankey had a team-leading 11 rebounds for the Warriors.
WILMINGTON 61, KARNS CITY 54
Emma Dailey and Brooklyn Taylor each scored 16 points, but the Gremlins couldn't chase down the Greyhounds.
Chloe Fritch, who scored 18 points on Friday night, pitched in 11 against Wilmington for Karns City.
Lia Krarup led Wilmington, which jumped out to an 18-7 lead after the first quarter, with 18 points.
OSWAYO VALLEY 35, A-C VALLEY 18
Eva West scored 10 points to lead the Green Wave past the Falcons.
Mackenzie Parks led A-C Valley with eight points.
BOYS BASKETBALL
Devon Lauer and Gabe Simko each scored 21 points as Clarion outraced Keystone, 78-73, in overtime in the consolation game of the Panthers' tip-off tournament.
Lauer scored seven in the extra frame to key the win.
Dawson Smail added 18 points and 12 rebounds. Derek Smail also reached double figures with 13 points for the Bobcats.
Aiden Sell scored 19 points to lead Keystone.
Drew Keth added 18 points and Cole Henry 17 for the Panthers.
KARNS CITY 46, NORTH EAST 37
Taite Beighley followed up his strong night in the season opener with 20 points as the Gremlins won their own tip-off tournament with a win over the Grape Pickers.
Micah Rupp added 10 points for Karns City