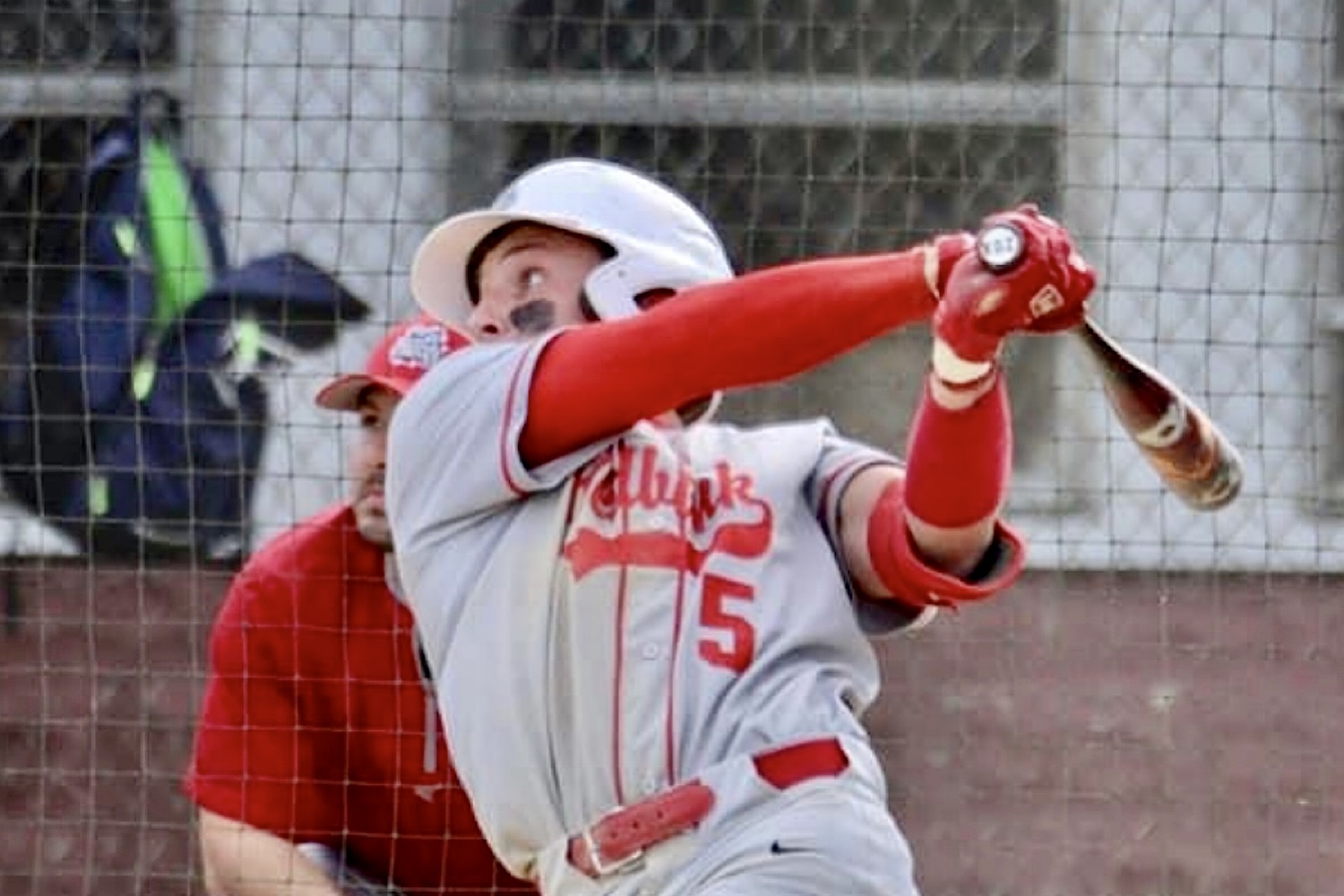 CLARION, Pa. (EYT/D9) —- Redbank Valley senior catcher Tate Minich has been named Keystone Shortway Athletic Conference MVP in all-star teams released on Tuesday.
Minich's all-around play at the plate and behind it has been an integral part of the Bulldogs' success this season.
Redbank Valley is 15-4 as it opens the District 9 Class 2A playoffs today as the top seed against Moniteau.
Minich has also been a valuable arm for the pitching staff.
But it has been his work as a mentor and senior leader that has set him apart.
Minich will play at Seton Hill next season.
Minich had plenty of familiar faces on the first team with him.
Redbank had four others earn first-team nods in Braylon Wagner, Breckin Minich, Owen Clouse and Mason Clouse.
Here is the rest of the all-KSAC baseball team:
FIRST TEAM
Pitchers: Devon Lauer (Clarion), Aiden Hartle (North Clarion), Austin Shoup (Cranberry)
Catcher: Tate Minich (Redbank Valley)
First Base: Derek Smail (Clarion)
Designated Hitter: Braylon Wagner (Redbank Valley)
Infield: Dawson Smail (Clarion), Mallick Metcalfe (Karns City), Breckin Minich (Redbank Valley)
Outfield: Mason Clouse (Redbank Valley), Jordan Hesdon (Clarion-Limestone), Owen Clouse (Redbank Valley)
SECOND TEAM
Pitchers: Tommy Smith (Clarion-Limestone), Ty Carrier (Redbank Valley)
Catcher: Noah Harrison (Clarion), Keagan Book (Moniteau)
First Base: Michael Neff (Karns City)
Designated Hitter: Brayden Murray (Clarion-Limestone)
Infield: Tommy Smith (Clarion-Limestone), Brock Matthews (Moniteau), Cole Findlay (Cranberry)
Outfield: Austin Shoup (Cranberry), Logan Lutz (Clarion-Limestone), Jacob Jones (Karns City)
THIRD TEAM
Pitchers: Jacob Jones (Karns City), Brock Matthews (Moniteau)
Catcher: Jake Smith (Clarion-Limestone)
First Base: Ty Carrier (Redbank Valley)
Designate Hitter: Hayden Weber (Clarion)
Infield: Devon Lauer (Clarion), Tyler Hetrick (Redbank Valley), Sebastian Link (Union/A-C Valley)
Outfield: Zach Cooper (Union/A-C Valley), Tanner Miller (Clarion), Bryce Brinkley (Clarion)