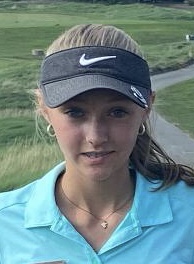 CLARION, Pa. (EYT/D9) — Clarion's McKayla Kerle shot an even-par 36 at Clarion Oaks Golf Club to win medalist honors at the KSAC Girls Golf Mega Match Tuesday.
Moniteau's Autumn Stewart shot a 56 and Emma Covert a 57.
The Warriors shot a 169 as a team.
Boys Soccer
Colson Ritzert and Myles McCully each scored three goals as Karns City beat Keystone, 16-0.
Ten players scored at least one goal for the Gremlins.
Keystone is a co-ed team.
Volleyball
Dominika Logue had six kills and three aces as Union swept DuBois Central Catholic, 25-15, 25-15, 25-19.
Keira Croyle added four aces and five assists, Kennedy Vogle seven digs and an ace and Hailey Kriebel four aces for the Damsels.
Union's junior varsity team also won, downing DuBois Central Catholic 25-16, 19-25, 25-18.
Cross County
Kaine McFarland ran a time of 19 miniutes, 16.3 seconds to place first for the North Clarion boys cross country team, which downed Moniteau, 15-41.
Aiden Thomas, Braden Custer, Gabriel Fair and Dane Sliker finished in the next four sports for North Clarion. Thomas finished in 19:38.2, Custer in 20:43, Fair in 20:45 and Sliker in 22:03.1.
Allen Matz was Moniteau's top finisher, coming in sixth with a time of 22:25.5.