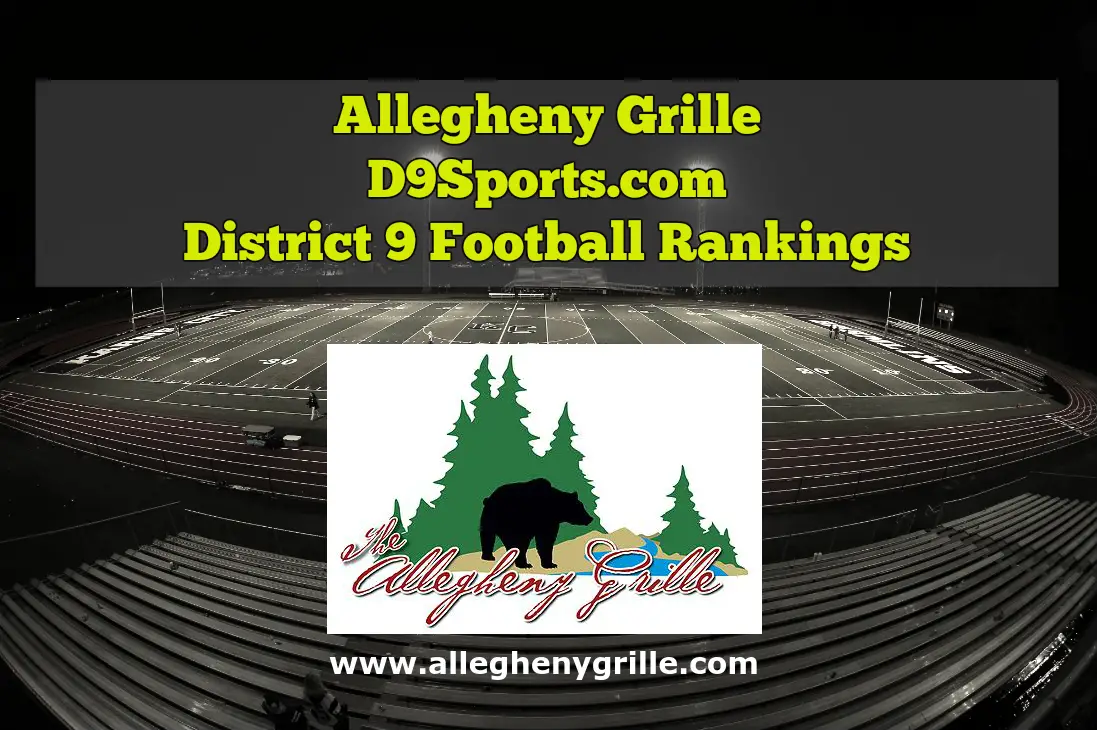 CLARION, Pa. – A 48-6 win over No. 4 Clarion solified the top spot in the Sept. 28 Allegheny Grille in Foxburg D9Sports.com District 9 Football Rankings for Karns City.
The Gremlins (4-0) have been the top-ranked team all season and showed why going on the road and putting up the most points on Clarion by any team since 1998.
Meanwhile, No. 2 Brockway (4-0) and No. 3 Clearfield (3-1) also took home wins this week setting up a showdown between the two Friday night in Brockway.
With Clarion losing, Kane (4-0) takes over the No. 4 spot and Curwensville (4-0) jumped up to No. 5 while Clarion (3-1) falls two spots to No. 6. No. 7 Redbank Valley (3-1) and No. 8 St. Marys (3-1) both won to maintain their spots, while the new No. 9 is Elk County Catholic (4-0), which enters the rankings for the first time. Previous No. 9, Keystone (2-2) drops one spot to No. 10 after a tight loss to St. Marys.
In addition to the Clearfield at Brockway matchup, a couple of additional Top 10 matchups this week including Clarion hosting Keystone Thursday and ECC hosting Curwensville Saturday.
The Allegheny Grille is a restaurant situated alongside the Allegheny River in Foxburg with breathtaking views, stellar service and fine cuisine. It's open daily at 11 a.m. and on Sunday's features the "Best Brunch in Town" from 11 a.m. to 4 p.m. It's the perfect spot for your luncheons, dinner, meetings, wedding or anything your heart desires. For more information or to make a reservation, call the Allegheny Grille at 724-659-5701 or visit it on the web at www.alleghenygrille.com.