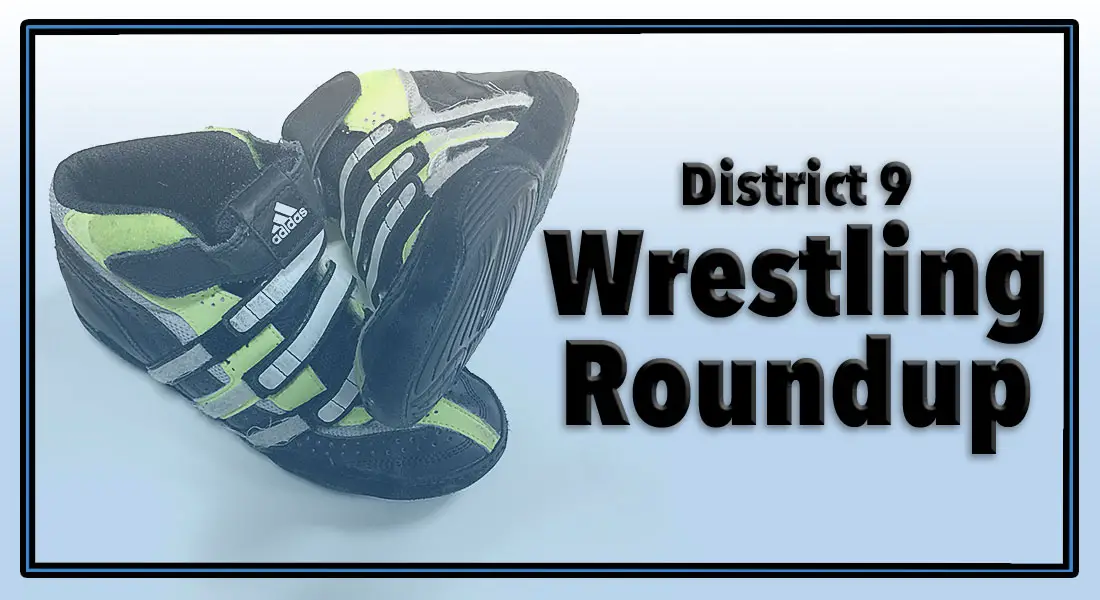 HERSHEY — While District 9's Class AA wrestlers will combine to win six state medals, the only shot the district has at winning a state title is in Class AAA heading into Saturday's action.
Punxsutawney's Kaleb Young is scheduled to take on Pittsburgh Central Catholic's Vincenzo Joseph in the Class AAA 152-pound semifinals Saturday at 9 a.m. He's the only one of the four D9 Class AAA wrestling remaining and he's guaranteed at least a top-six finish.
Saturday's schedule has the Class AAA fourth- and fifth-round consolations going after the semifinals. The Class AA medal round begins at 2 p.m. with the Class AAA medal round starting at 7 p.m.
Friday morning, D9 Class AA wrestlers went 3-6 in quarterfinal bouts with Brookville's Taylor Ortz and Jimmy Miller, and Smethport's James Duffy advancing. But all three lost their semifinal bouts Friday night and dropped into the consolation bracket.
Both Ortz and Duffy won their first consey bout to land in third-place bouts at 120 and 145 pounds while Miller lost to fall into Saturday's 5th-place bout at 152.
Brockway's Ryan Carlson and Curwensville's Shae Bloom will also wrestle for fifth place. Carlson, at 113, won two consolation bouts before losing and falling into the 5th-place bout. Bloom did the same thing with two consey wins before losing and falling into his 5th-place bout at 138.
Brockway's Mason Lindenmuth wrestles for seventh place at 132.
Otherwise, it wasn't a good third-round consolation performance by D9 in Class AA as Brookville's Gavin Park (106), Redbank Valley's Tanner Altobelli (126) and Keshon Truitt (160), Cranberry's Paul Zacherl (152), Brockway's Anthony Benson (170), Clarion's Zach Sintobin (195), Port Allegany's Ethan Budd (220) and Keystone's Tyler Beal (HWT) all lost and finished one win shy of a top-eight medal finish.
Class AA
113 — Fifth place: Ryan Carlson, Brockway vs. Jack Hill, Saucon Valley
120 — Third place: Taylor Ortz, Brookville vs. John Pipa, Bishop McDevitt
132 — Seventh place: Mason Lindenmuth, Brockway vs. Matt Schmall, Northern Lehigh
138 — Fifth place: Shae Bloom, Curwensville vs. Keith Batkowski, Montoursville
145 — Third place: James Duffy, Smethport vs. Nick Monico, Saegertown
152 — Fifth place: Jimmy Miller, Brookville vs. Trent Crouse, Chestnut Ridge