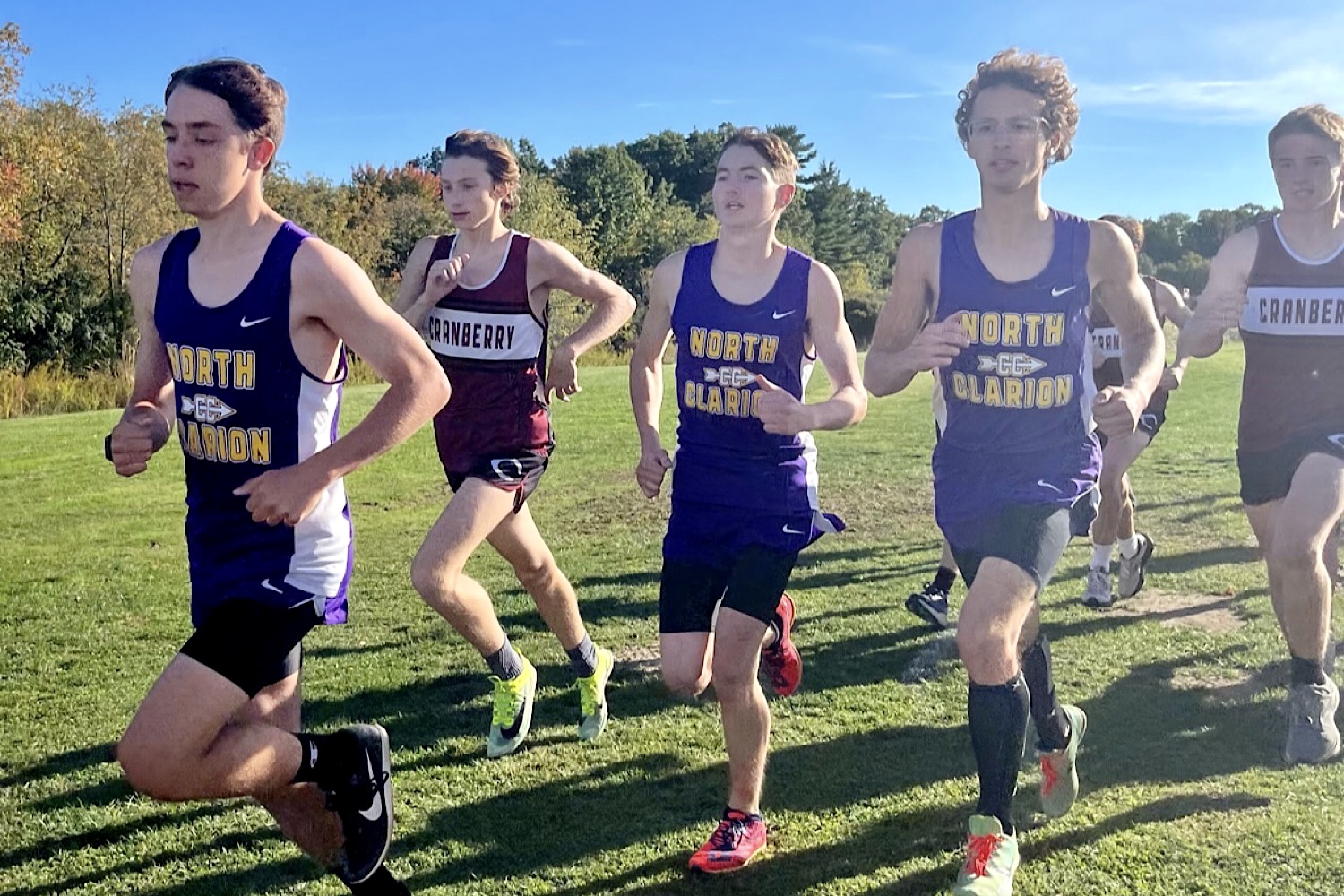 SENECA, Pa. (EYT/D9) — Using the strength of the top three finishers, the North Clarion cross country team remained perfect on the season with a 19-36 victory over Cranberry on Wednesday afternoon.
Gabriel Fair crossed the finish line first for the Wolves, breaking the tape in 17 minutes, 55 seconds.
His North Clarion teammates, Jackson Nicewongers and Aiden Thomas came in second and third with times of 18:25 and 18:31.
Dane Sliker was fourth for the Wolves (18:43).
Dane Wenner placed third for Cranberry with a time of 18:38.
Mariner Perry and Caleb Heath were sixth and seventh for Cranberry. Dean Sliker was eighth and Berries' Thatcher Matassa and Ely Fox rounded out the top 10.