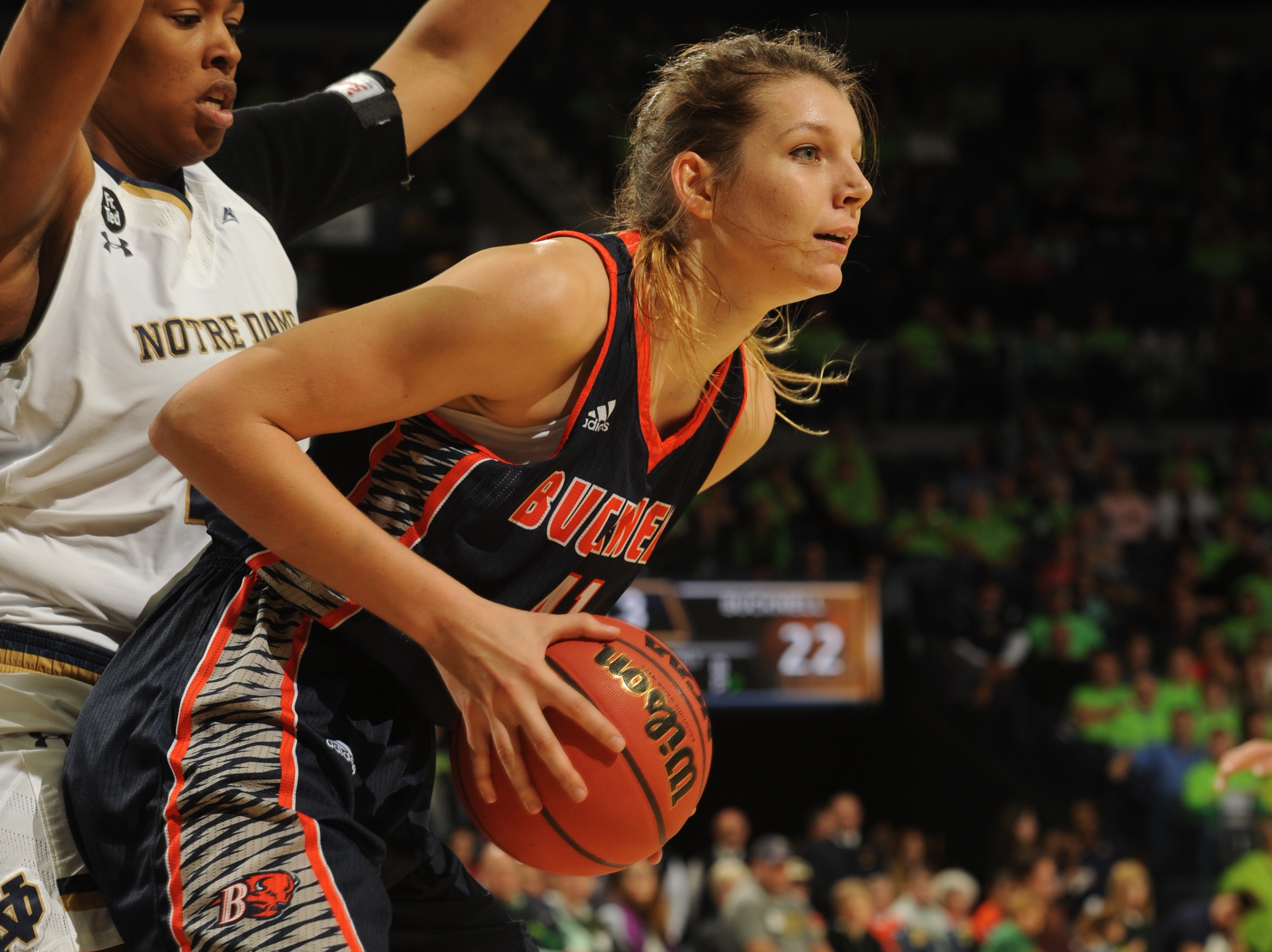 LEWISBURG, Pa. – Sune Swart, a Cranberry graduate, and her Bucknell women's basketball teammates are heading to the NCAA Division I women's basketball tournament.
The Bison earned the berth with a 79-71 overtime victory over Navy in the Patriot League title game Sunday at home with Swart scoring 15 points, six rebounds and five blocked shots and being named to the All-Tournament team.
Bucknell (27-5) earned the 14th seed in the Bridgeport, Conn., Region and will face third-seeded Maryland (30-2), the Big Ten regular-season and tournament champion, in the opening round at noon Friday at Maryland's Xfinity Center. The game will be broadcast on ESPN2.
On the season, Swart, who was named a third-team All-Patriot League performer, is averaging 11.3 points and 6.2 rebounds per game while blocking 36 shots in 32 games with 31 starts. She is shooting 51.3 percent (135 of 263) from the field.
Swart is one of two District 9 players at Bucknell going dancing, as Cameron County's Nate Sestina is a key contributor on the Bison men's team that is seeded 13th in the West Region and will face West Virginia in the opening round of the tournament at 2:45 p.m. at Key Arena in Buffalo, N.Y.