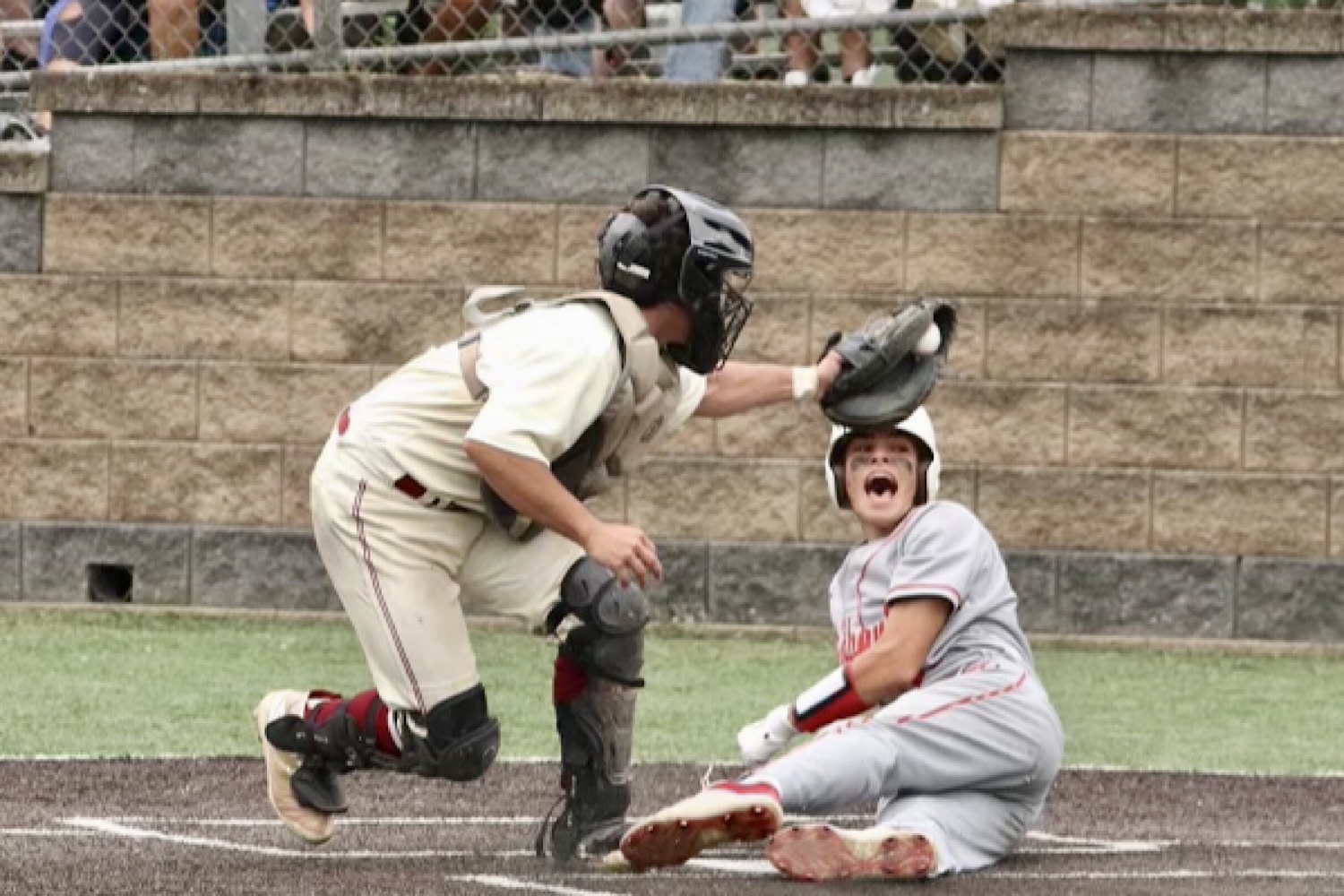 NEW BETHLEHEM, Pa. (EYT/D9) — There's a method for stealing a base that goes beyond just speed.
Sure, fleetness helps and Owen Clouse certainly has the acceleration and quickness to get from first to second — and sometimes from second to third — with uncommon swiftness.
But to Clouse and all base stealers worth their lead off, there's more to it than meets the eye.
(Pictured above, Owen Clouse's speed is an asset on the bases for Redbank Valley/submitted photos)
"I work on it a lot," said Clouse, a junior on the Redbank Valley baseball team. "How far I can go so I can get back without getting picked off. Also reading the pitcher, seeing how many turns or looks he gives so you can time him up."

Redbank Valley, Keystone, and Union/A-C Valley sports coverage on Explore and D9Sports.com is brought to you by Heeter Lumber.
He relies not only on his own eyes to do that, but the input from his Bulldog teammates.
"You talk to other guys and they pick up some things, too," Clouse said. "We have a pretty fast team, so they're all looking at the same things."
It's always a cat and mouse game and Clouse wins more than most. As the leadoff hitter for Redbank Valley last season, he batted a team-high .432 and had an on base percentage of .489.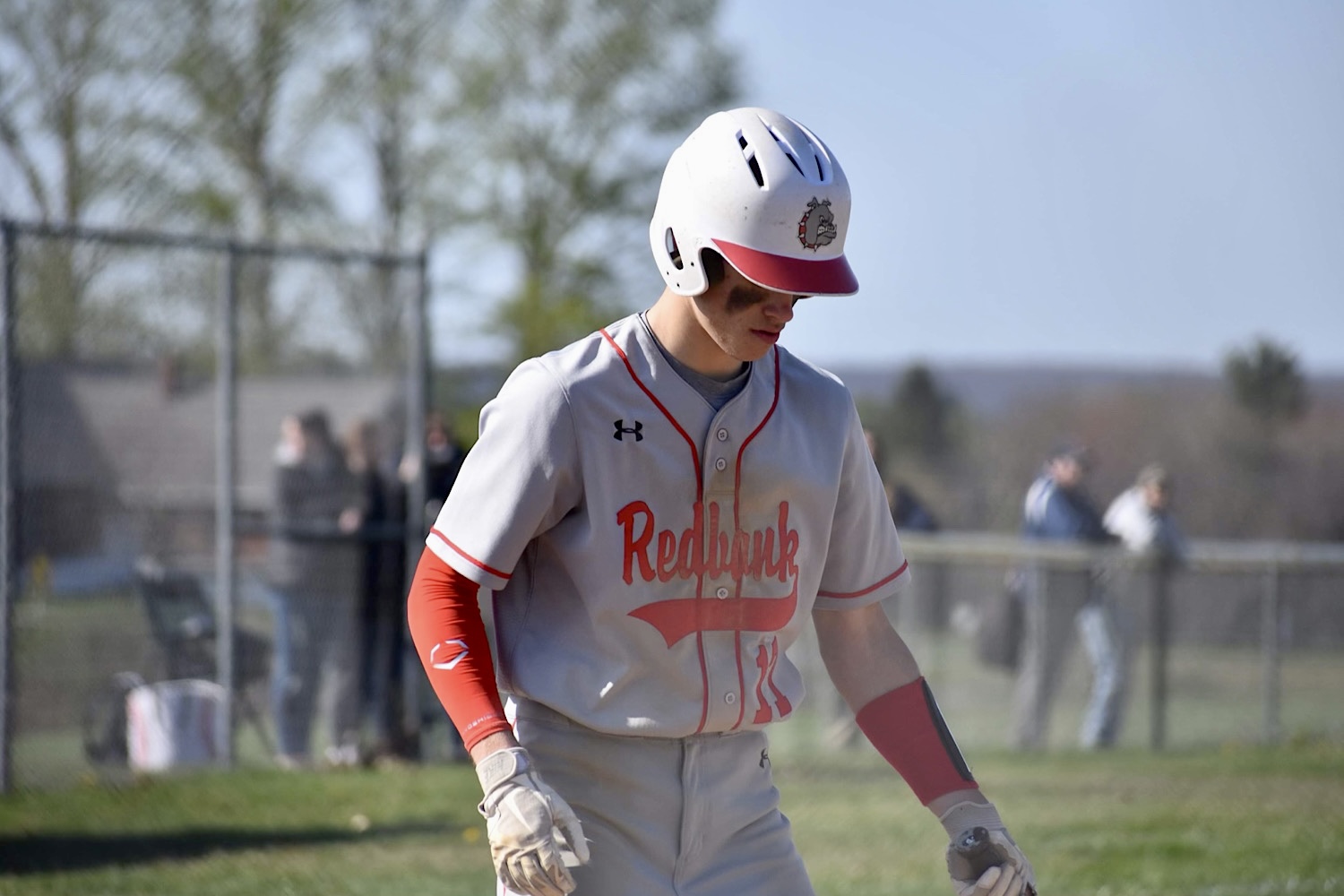 He tied with Tate Minich for the team lead with 14 stolen bases in 22 games.
Some pitchers are more difficult to swipe a bag against than others.
That's when things get tricky. That's when those instincts and years of study come in.
"If they are a really good pitcher, they mix up their looks a lot," Clouse said. "That makes it kind of hard to get a read off. You're always looking for things you can pick up within pitches."
Then, he goes.
In those three-and-a-half to four seconds, all Clouse is thinking about is arriving at the bag before the throw.
When he does, he knows he 90 feet closer to scoring and helping his team win.
Clouse is hoping to help Redbank win even more this season by upping his game.
The Bulldogs are very talented.
Last year the Redbank Valley went 15-7 and stunned previously unbeaten Serra Catholic in the first round of the state playoffs, 2-1, in eight innings to reach the Class 2A quarterfinals, where the Bulldogs lost to Burgettstown.
Redbank fell in the District 9 championship game to Johnsonburg.
Clouse hopes to avenge that loss and help get the Bulldogs go deeper into the state playoffs.
"The expectations are high," Clouse said. "The goal is to always do better that what you did the year before. It's the same for me. I want to become better at just some of the little stuff I could fix here and there, just become a better leader for the team."
That will include logging a few more appearances and innings on the mound.
With workhorse Bryson Bain now at Indiana (Pa.) University, there are some innings to eat and Clouse may be asked to gobble some of them up.
Last year he pitched in only three games, going 1-0 with a 4.67 ERA in seven innings.
That work figures to increase this season.
"I've been working on that a lot," Clouse said. "At this time last year, I wasn't really named as one of the pitchers. I struggles sometimes with throwing strikes, so that's been my main goal, to be more consistent."
When it comes down to it, Clouse's true value is his defense in center field, his ability to get on and his speed on the bases.
He's the classic leadoff hitter, although he admits cutting down on his strikeouts is chief among his goals.
Clouse is also a standout soccer player. He already holds the school record for goals scored in a single season and a career. After leaving football because of concussion issues, he returned in the fall for the Bulldogs as the place kicker.
He hopes to use his speed and his all-around game to help Redbank add another chapter or two to its thickening storybook.
"We just have to continue to build off of success we have and the success we have in games," Clouse said. "If we do that, we should do great."
This is one in a series of articles highlighting some of the best returning baseball and softball players in District 9 for the 2023 season.

Redbank Valley, Keystone, and Union/A-C Valley sports coverage on Explore and D9Sports.com is brought to you by Heeter Lumber.