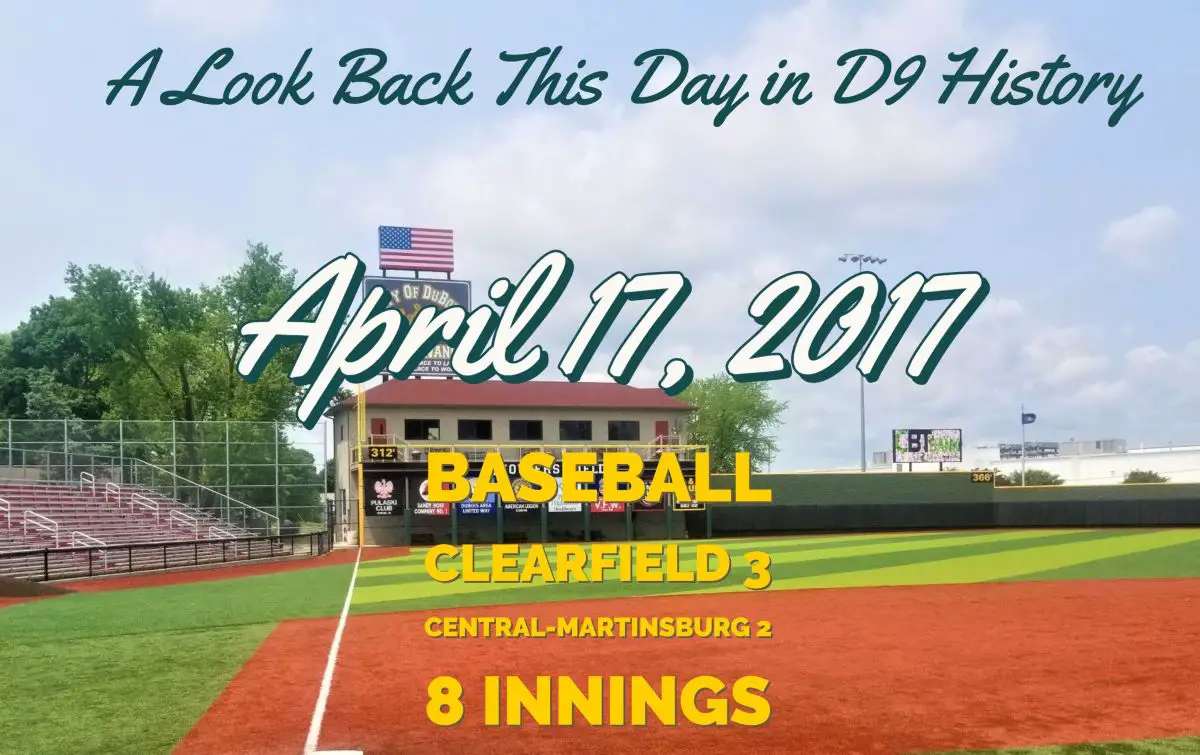 HYDE, Pa. – Will Myers scored on a throwing error on an Eli Glass ground out with two outs in the bottom of the eighth, as Clearfield earned a split of the season series with Central-Martinsburg beating the Dragons, 3-2.
Clearfield trailed 2-1 going to the bottom of the seventh but tied the game on a Reese Wilson groundout in the seventh after Ty Bender singled, moved to second when Glass walked and to third on a sacrifice bunt by Jake Sorbera.
Then in the eighth with two outs Myers singled and two walks followed before Central-Martinsburg committed the game-deciding error.
Clearfield scored in the first thanks to twin brothers Thayne and Zane Morgan. Thayne tripled and scored on a sac fly by Zane.
The Dragons took the lead on third-inning doubles by Alex Hoenstine and Hunter Liebal, who both had two hits on the day.
Bender had a pair of hits for Clearfield, including a double. Zane Morgan added a double, as did Glass.
Tommy Hazel got the win in relief of Myers. He pitched 2 ⅓ innings allowing one hit and striking out one. Myers went 5 ⅔ allowing two runs on four hits, three walks and two hit batters. He struck out three.
Hoenstine took the loss in relief going ⅔ of an inning allowing one unearned run on one hit and two walks while striking out one.
Jarret Imler went seven innings allowing two runs on five hits and three walks while striking out four.