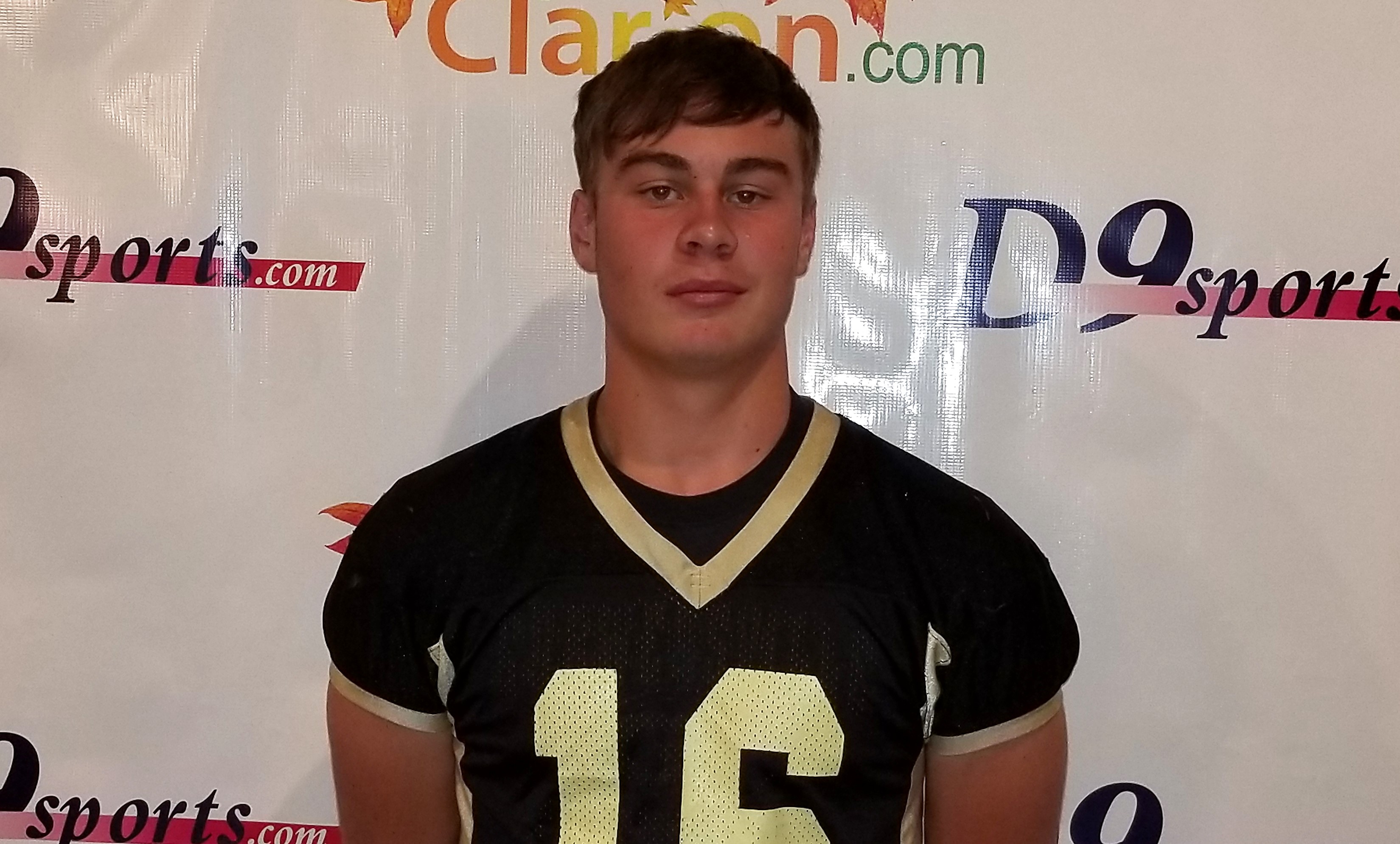 DUBOIS, Pa. – Bryce Timko needed just 90 pitches to throw a four-hit shutout, as visiting Curwensville handed DuBois Central Catholic its first loss, 3-0, at the new turf field at City Park in DuBois Thursday.
(Photo: Bryce Timko)
Timko threw 61 strikes while walking two and striking out six in the victory. He also scored one of the three Golden Tide runs.
Avery Francisco led the Curwensville offense going 2-for-3 with a run scored with Ralph Evans going 1-for-3 with a run scored and Jake McCracken getting the lone RBI for the Tide.
Thomas Grecco was nearly as strong for DCC allowing three unearned runs on two hits and a walk while striking out 12 in six innings of work.
Justin Miknis was 2-for-2 with a double and a walk to lead the Cardinals offense.
MONITEAU 16, CRANBERRY 1, 4 INNINGS
BUTLER, Pa. – Jared Lominski and Nick Sosigian combined for four hits, seven RBIs and five runs scored to pace Moniteau to a 16-1, four-inning win over visiting Cranberry at Kelly Automotive Park in Butler.
Lominski was 2-for-2 with a triple, two runs scored and four RBIs with Nick Sosigian going 2-for-3 with a triple, a walk, three runs scored and three RBIs.
Nathan Sosigian added a pair of hits – a double and a triple – two walks and two RBIs for the Warriors, Jake Jewart was 1-for-2 with a walk, two runs scored and two RBIs, Wyatt Geibel was 2-for-4 with a triple, an RBI and three runs scored, Chance Nagy was 2-for-3 with two runs scored and Hunter Fitzingo was 1-for-3 with a walk and three runs scored.
Nagy got the win going three innings of one-hit ball allowing an unearned run. He walked two and struck out four. Gage Neal pitched a scoreless fourth allowing a hit and a walk while striking out two.
Brandon Forrest had a double for Cranberry.
Thomas Flinspach took the loss going 1 ⅔ innings allowing five runs, three earned, on two hits and six walks while striking out four.