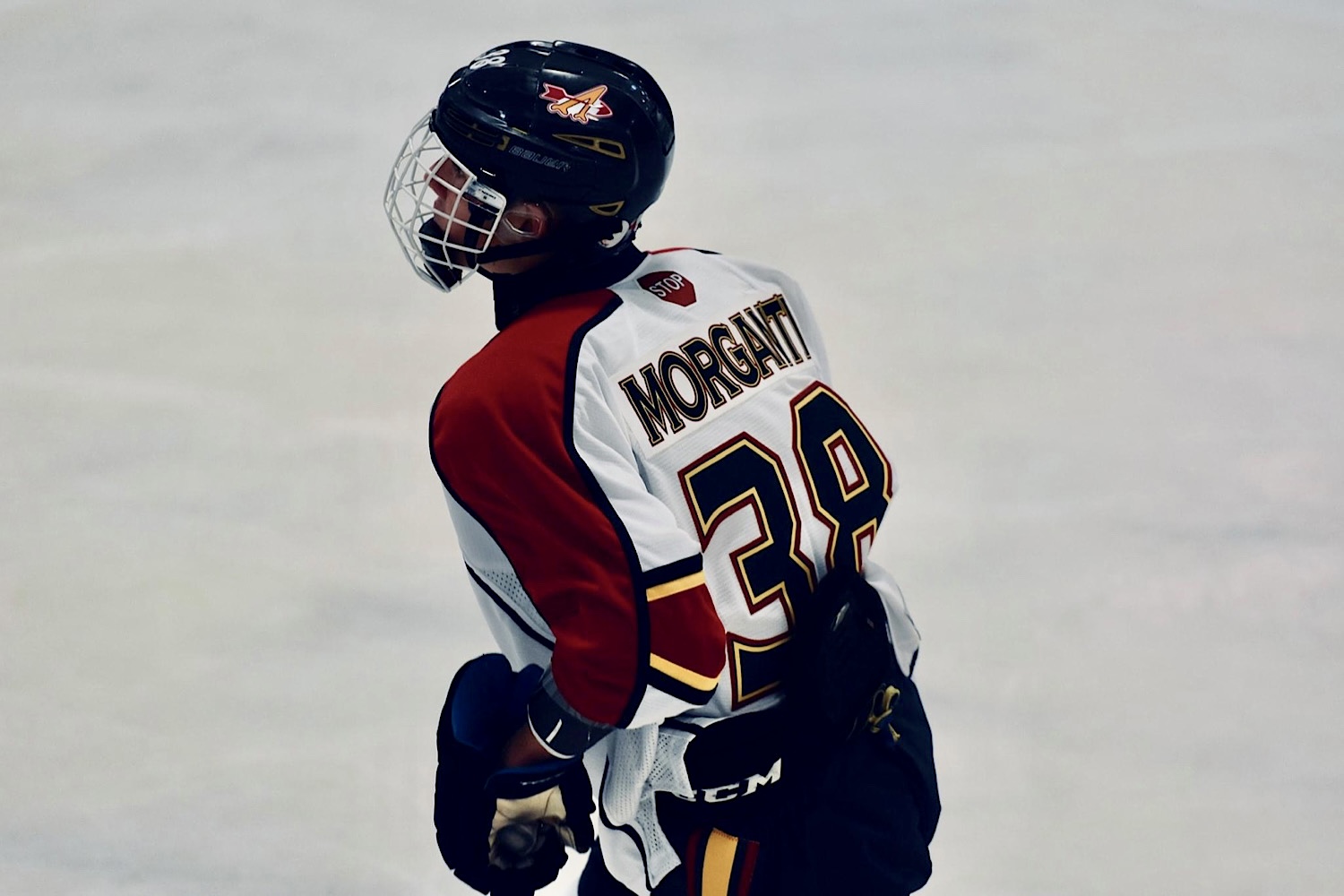 RIMERSBURG, Pa. (EYT/D9) — It's all Sidney Crosby's fault.
When Sam Morganti was just a toddler, the Pittsburgh Penguins drafted Crosby. His parents rushed out and bought season tickets.
Morganti became hooked on hockey while attending games and watching Crosby and the rest of the Pens skate. He clamored to play himself.
And thus began Morganti's hockey odyssey.
(Pictured above, for three winters, Sam Morganti has left Rimersburg and Union High School to attend online classes and play hockey. He will head to Canada next year to play junior hockey/submitted photo)
"My parents blame him," Morganti said, chuckling. "That's how I got started all those years ago."
Now Morganti, a senior at Union High School, will embark on another hockey journey north of the border.

Redbank Valley, Keystone, and Union/A-C Valley sports coverage on Explore and D9Sports.com is brought to you by Heeter Lumber.
Morganti recently signed his letter of intent to play junior hockey in Smith Falls, Ontario, Canada beginning next year.
A 6-foot-5, 180-pound defenseman, Morganti has the size, speed and temperament to excel.
"I've been too big not to play there," Morganti said, smiling. "I'd say I have a pretty gritty style."
Morganti began playing for the Armstrong Arrows in Kittanning but was quickly noticed by teams outside of the area.
Several of them contacted Morganti with an intriguing proposition: leave home to attend high school classes and play hockey.
For the last three winters, Morganti has done just that, moving away from Rimersburg for several months to study and hit the ice for some of the best junior teams around.
"Basically, right around the beginning of the school year, I leave," Morganti said. "This year I was playing in Cleveland. I went and played as far away as Des Moines, Iowa."
Morganti played for the Cleveland Barons this winter. Last year, he was in Philadelphia, playing for the Flyers' 18U AAA team. As a sophomore, he was in Iowa for the Des Moines Buccaneers, where he played 54 games.
He's also played in New Hampshire and for the Pittsburgh Vengeance in the USPHL Premier league.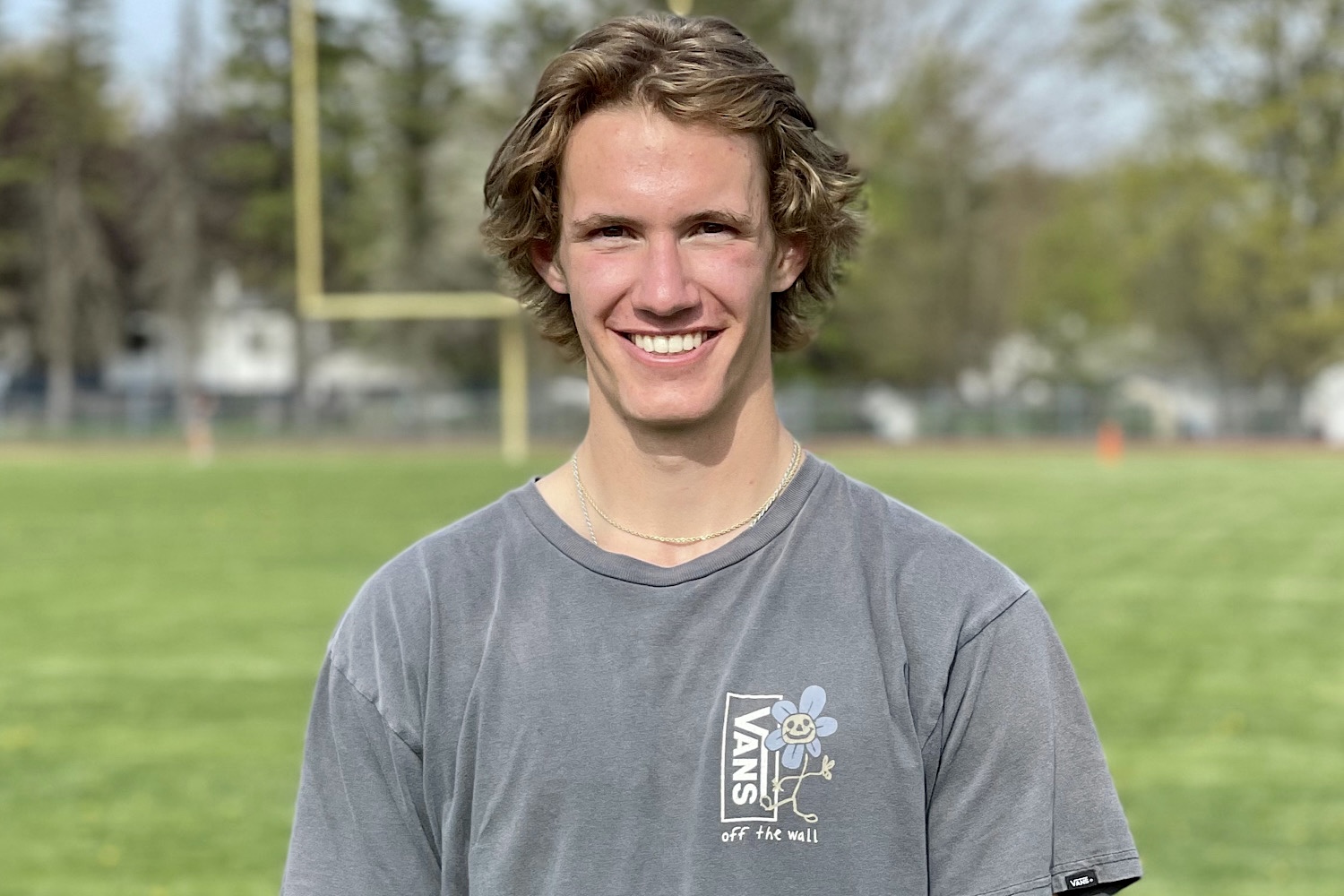 It's serious business and everything about his life his regimented during his time away.
He attended online classes, then went to practice or games. There's wasn't much time for anything else.
"We have a learning assistant that keeps us on track and helps us with our work," Morganti said. "We do school probably from eight or nine in the morning until noon and then we get on the ice. It's almost like a full time job."
Morganti leapt at the chance to play in such places.
He was flattered that teams wanted him.
"They saw me somewhere and said, 'Well, we like that kid,'" Morganti said. "It's a little bit like, 'Wow!' I mean, it was never really one of the goals to go away to play hockey until my sophomore year when I had a really good season and the offers started coming in."
His family supported him 100%.
"It was an honor," Morganti said. "It was like, 'Wow. They really want me to come play?' I might as well take the opportunity and see where it goes. You only get so many years to be a kid and so many years when your body can do it, so you might as well do it as long as you can and have as much fun as you can."
When Morganti isn't on the ice, he's on the track for Union/A-C Valley.
Morganti has starred this season, routinely having a part in four wins during each meet.
He runs the 100-meter dash, the 400-meter run and also runs legs of the 4×400 and 4×100 relays.
Those, though, aren't even Morganti's favorite events.
"The 200 is by far my favorite," he said. "The 400 is a little long for me. The 200 feels like it's more my race. But the 400 is the one I've dominated in the last three years. Both are fun. I love winning, so whatever race I can win, I'll do it."
Morganti's goals in his last season on the track are clear.
He wants to win District 9 titles and he wants to do well at the PIAA Track and Field Championships.
Last year was a disappointing one for Morganti, who didn't qualify for the state meet.
He's looking to rectify that this season.
"I didn't do well at districts last year," Morganti said. "I just didn't have a good day. This year, the goal has been set."
Hockey has helped Morganti on the track, he said.
"I come in in really, really good shape," Morganti said. "I average 15 to 20 minutes on the ice per game and when you're on the ice that much, you build up some pretty good cardio and good strength. I really think that builds in the track season and it obviously helps me keep in shape during the summer months for what I'm doing over the summer for hockey."
Union/A-C Valley coach Shanna Tharan wishes she could clone Morganti.
"He's someone you wish you had five of," Tharan said. "You could put him in every event. Unfortunately, he can only do four."

Redbank Valley, Keystone, and Union/A-C Valley sports coverage on Explore and D9Sports.com is brought to you by Heeter Lumber.