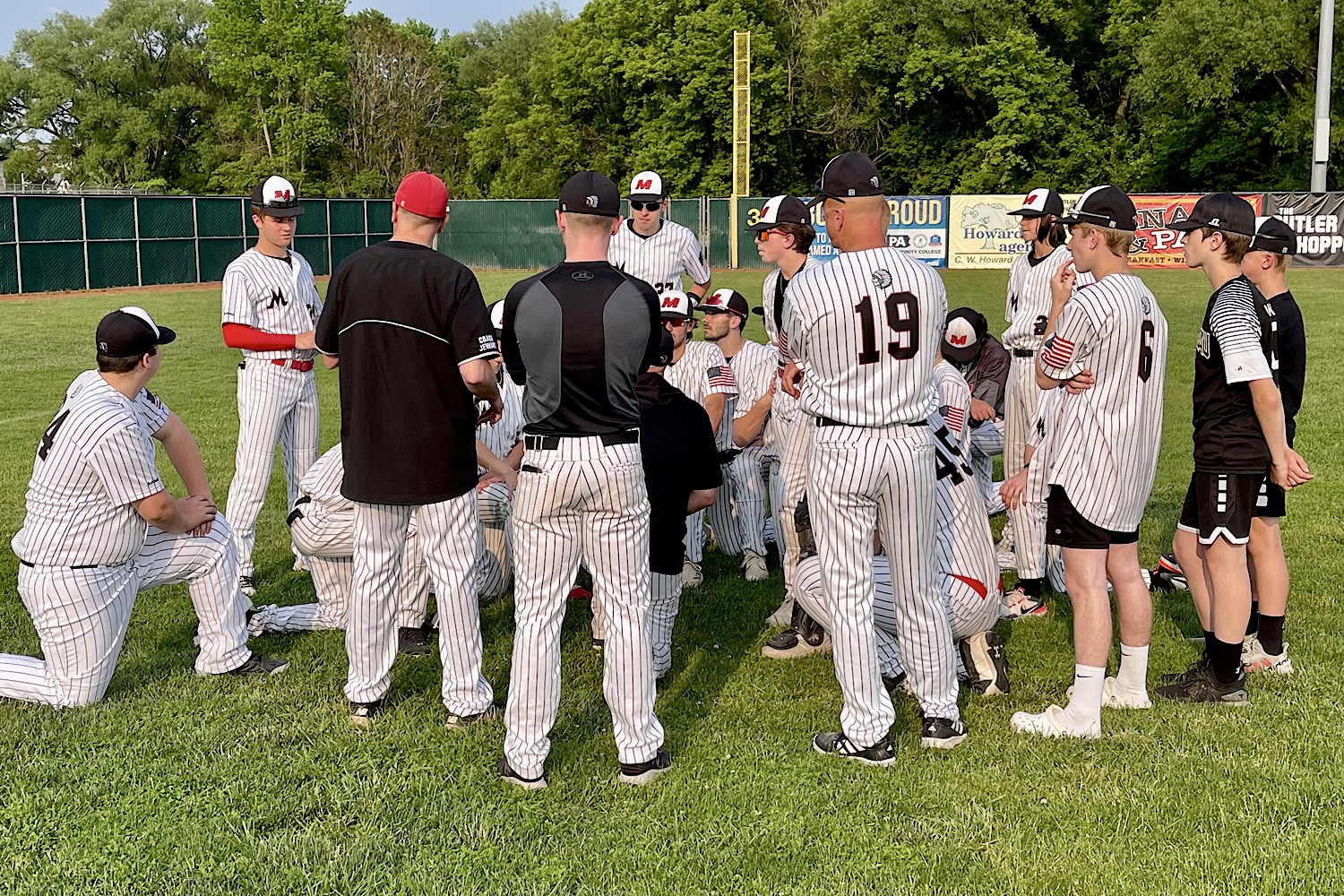 BUTLER, Pa. (EYT/D9) — The Moniteau baseball team feels like they have just as good a shot as anyone to win the District 9 Class 2A title in a bracket that is strong from one down to nine.
The eighth-seeded Warriors passed their first test, downing No. 9 Cranberry 6-1 at Michelle Krill Field at Historic Pullman Park on Monday afternoon in a play-in game to set up another clash with No. 1 seed Redbank Valley on Tuesday.
"It was a team effort for sure," said Moniteau senior Dawson Wallace. "Everyone did their part."
The Warriors (11-10) scuffled at the start of the season and have certainly had some ups and downs this spring.
But the good thing about playoff baseball is the regular season matters little.
The slate has been swept clean.
For a team like Moniteau, that's refreshing.
"I mean, we started slow," Wallace said. "We heated up at the end and now we're just gonna keep that rolling through the playoffs and hopefully make a run."
Wallace got the start and went 5⅔ innings, leaving at 75 pitches. He gave up just one run on seven hits and stuck out seven. Again, the right-hander didn't walk a batter.
In 50 innings pitched this season, Wallace has issued just three walks and struck out 65.
Wallace left with 6-1 lead thanks to a five-run bottom of the fifth.
Connor Ealy pitched the final 1⅓ innings. He gave up one hit and struck out one.
Cranberry (7-9) scored in the top of the first to lead 1-0. Connor Morrow singled with one out and then Austin Shoup followed with a RBI triple.
Wallace got a strikeout and a groundout to limit the damage to just the lone run.
"You know, we're a pretty young team and that's kind of been our story at times this year," said Cranberry coach Patrick Irwin. "We compete. Wallace had our number the last time we played them — I think we had just one hit — so to come out and have some success was good. We were pretty excited to come out and score first. I think our kids competed better at the plate today."
Moniteau tied the game at 1-1 with a run in the bottom of the second on a RBI single by Wallace against Shoup.
The five-run fifth chased the Cranberry starter and was keyed by a two-run single by Ian Ross with the bases loaded. A third run scored on a throwing error to make it 5-1.

Ross later scored on a wild pitch. The go-ahead run scored on an error early in the rally.
Shoup went 4⅔ innings and was charged with all six runs (all unearned). He struck out six and walked three.
"We started a bunch of underclassmen and three of our first five hitters are freshmen," Irwin said. "So this was a great experience for them to get their first taste of the playoffs. I was glad that our seniors had an opportunity to make the playoffs."
Moniteau now has an opportunity again to play Redbank Valley (15-4). That game will be played at 4:30 p.m. on Tuesday at Union High School.
Just four days ago, the Warriors led the Bulldogs 7-5 with two outs in the bottom of the seventh before losing 8-7.
"We're gonna go after them hard," Wallace said. "We're gonna play hard. I think the last game, even though we lost, was big for us because they are the No. 1 seed and they lost just one game in the KSAC, but we know we can beat them now."