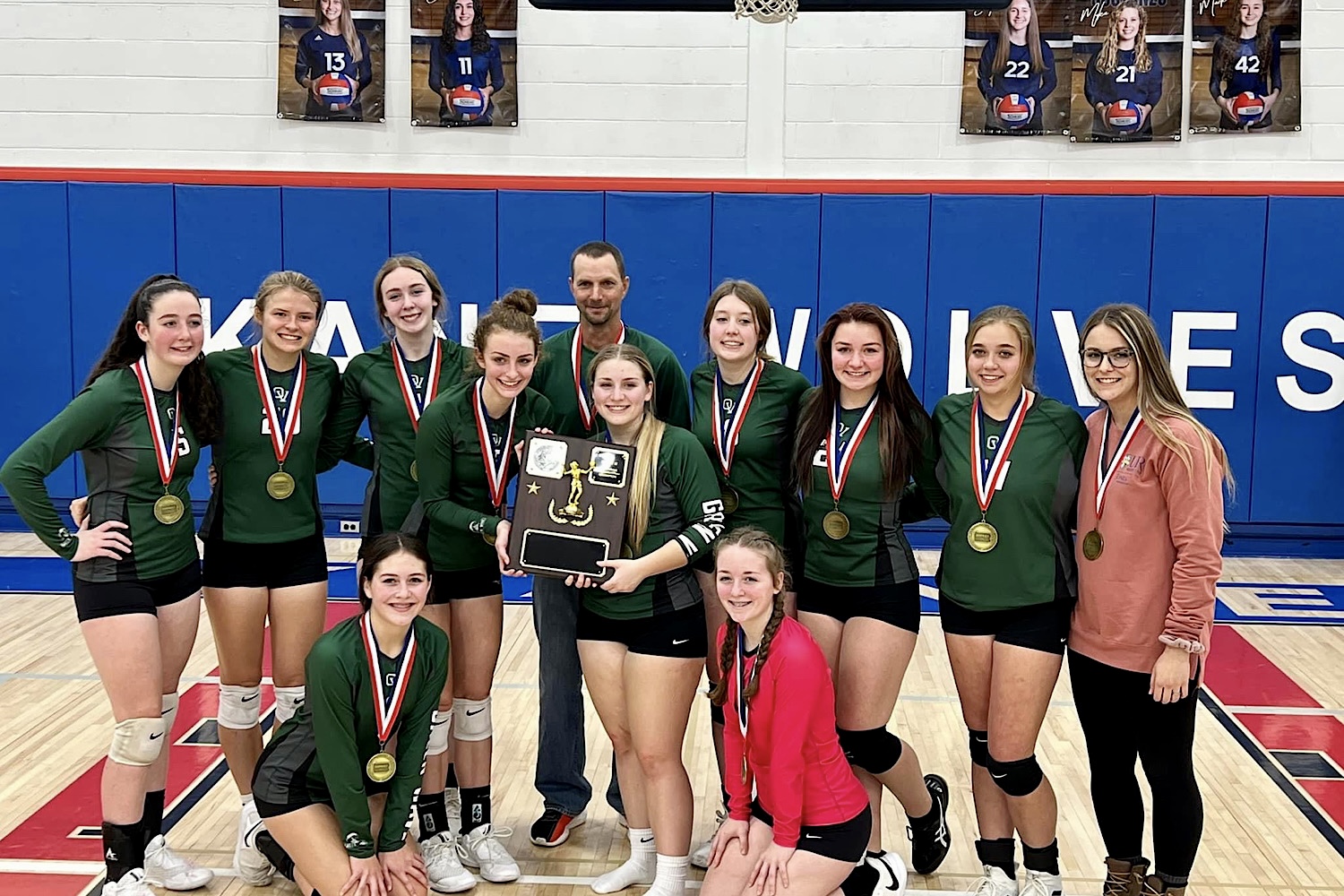 SHINGLEHOUSE, Pa. (EYT/D9) — Nestled in a valley where the Oswayo River and the Honeoye Creek converge is a borough in Potter County of about 1,250 people.
It's the only town in the United States that bears the name Shinglehouse.
One could throw a rock from town-center and nearly hit New York state. The winters can be brutal.
There's only a few traffic lights. A couple of gas stations. A pizza place and a bowling alley. Typical smaller than small town America.
The first Miss America, Myrtl Meriwether, is from there. So, too, is Fielder Jones, an aptly named Major League Baseball player-manager who led the Chicago White Sox to the 1906 World Series championship.
But these days in Shinglehouse — and at Oswayo Valley High School in particular — volleyball is king.
"There's not much to do here," said senior Avaree Kellert, laughing, "except play volleyball."
And make history, it seems.
A lot of history.
The Green Wave have been a tsunami this season, sweeping through their schedule with a perfect record. They won their first ever District 9 championship, drowning Elk County Catholic in a flood of kills with imposing threats at the net in Kellert and Olivia Cook.
They won their first ever state playoff match, too, on Tuesday in the packed high school gymnasium, outlasting Serra Catholic in a five-set thriller to move on to the PIAA Class A quarterfinals.
The population inside the gym was greater than outside it in Shinglehouse that night.
"It's a big milestone for our school," Kellert said. "The whole town was into it, not just the school or us as a volleyball team. That made it pretty special."
"It was crazy," added Cook. "It was nice to see everyone come out to support us and want to see us do so well. That was nice as a community."
The Green Wave season, though, started with some rough seas.
Coach Rachelle Kellogg and her assistant unexpectedly stepped down after the first practice.
Kellert's father, Ken, and mother, Lanna, stepped into the breach and have guided the team to a 23-0 record.
"The beginning of the season was hard because we did lose our coach," Avaree Kellert said. "We had a girl quit, too, which was another downer. But me and the rest of the team, we made the best of it. We knew that we could do well with this team and have a great season. Rachelle did still come and supported us all season."
"It was a wake-up call," Cook said. "We knew we really needed to work extra hard if we wanted to go somewhere this season, which we have. I'm very proud of the team. I think we all are."
As the wins piled up, so, too, did the confidence.
When the Green Wave entered the District 9 Class A title match against Elk County Catholic, which was also undefeated at the time, they weren't intimidated.
Instead, Oswayo Valley dominated and emerged with a sweep to win its first district championship.
Things got even more surreal on Tuesday in a back-and-forth affair with Serra Catholic. The Green Wave won the final set, 15-13, to move on to play District 5 power Conemaugh Valley on Saturday at St. Marys.
"It was so exciting," Cook said. "But it was also important because we saw what we need to work on if we want to keep going on. We all want to go as far as we can."
The key to the Green Wave success this season has been balance.
Kellert and Cook have been dynamite at the net, racking up double-digit kill nights as a matter of routine.
Setter Trinity Lundy has also been stellar and Praylan Perkins has been an all-around star.
"I'm confident in my whole team," Avaree Kellert said. "There isn't one girl. I know they are all going to do their best and they're giving their 110%. We have confidence and energy."
And a lot of time on their hands, it seems.
Living in such a rural place has it's advantages.
"Going to Sheetz is pretty fun," Kellert said, laughing again. "We get that question a lot — what do you do for fun? There's not much to do here in New Pennsylvania than play volleyball."