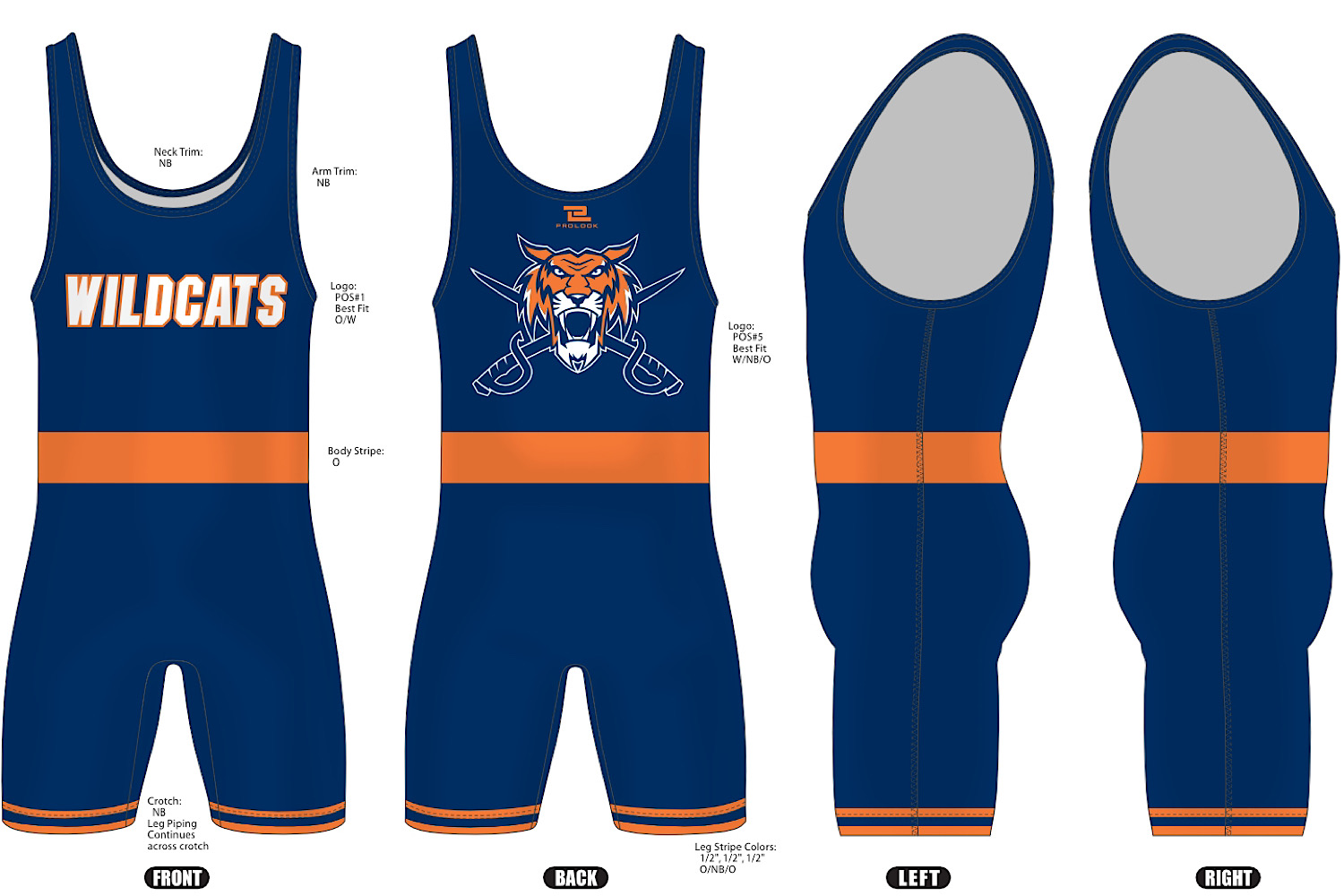 CLARION, Pa. (EYT/D9) — It seemed like the perfect time to Braun Gourley.
New coach. New name.
(Pictured above, a mock-up of the new singlets members of the renamed Central Clarion wrestling team will wear this winter. They were designed by first-year head coach Braun Gourley and his son, junior wrestler Mason Gourley)
Gourley had served as the junior high wrestling coach at Clarion, but moved up to the varsity job, swapping places with Lee Weber.
The program, which is a co-op between Clarion, Clarion-Limestone, North Clarion and Keystone, was still under that Clarion Bobcat banner.
Gourley figured there was no time like the present to rebrand to the Central Clarion Wildcats, just like the football co-op between those schools (except for Keystone).

District 9 wrestling coverage on D9Sports.com is brought to you by Luton's Plumbing, Heating, and Air Conditioning.
"Hopefully that generates some more interest," Gourley said. "Some kids are gonna be like, 'Well, I don't want to wrestle for Clarion.' But now it's not Clarion. It's Central Clarion, just like football."
It also has a certain synergy to it with the football team also carrying that name.
That program is flourishing.
Gourley hopes the newly minted Central Clarion wrestling program follows suit.
There's encouraging signs.
The youth programs are teaming with talent and numbers are climbing. The goal now is keeping those wrestlers around for years to come.
"It's been growing for the past couple of years," Gourley said. "We want to retain those kids. A good junior high team probably in this day and age has 15 to 20 kids. That's a pretty healthy program."
Clarion had 10 in the junior high program last year.
The varsity program has also seen a resurgence.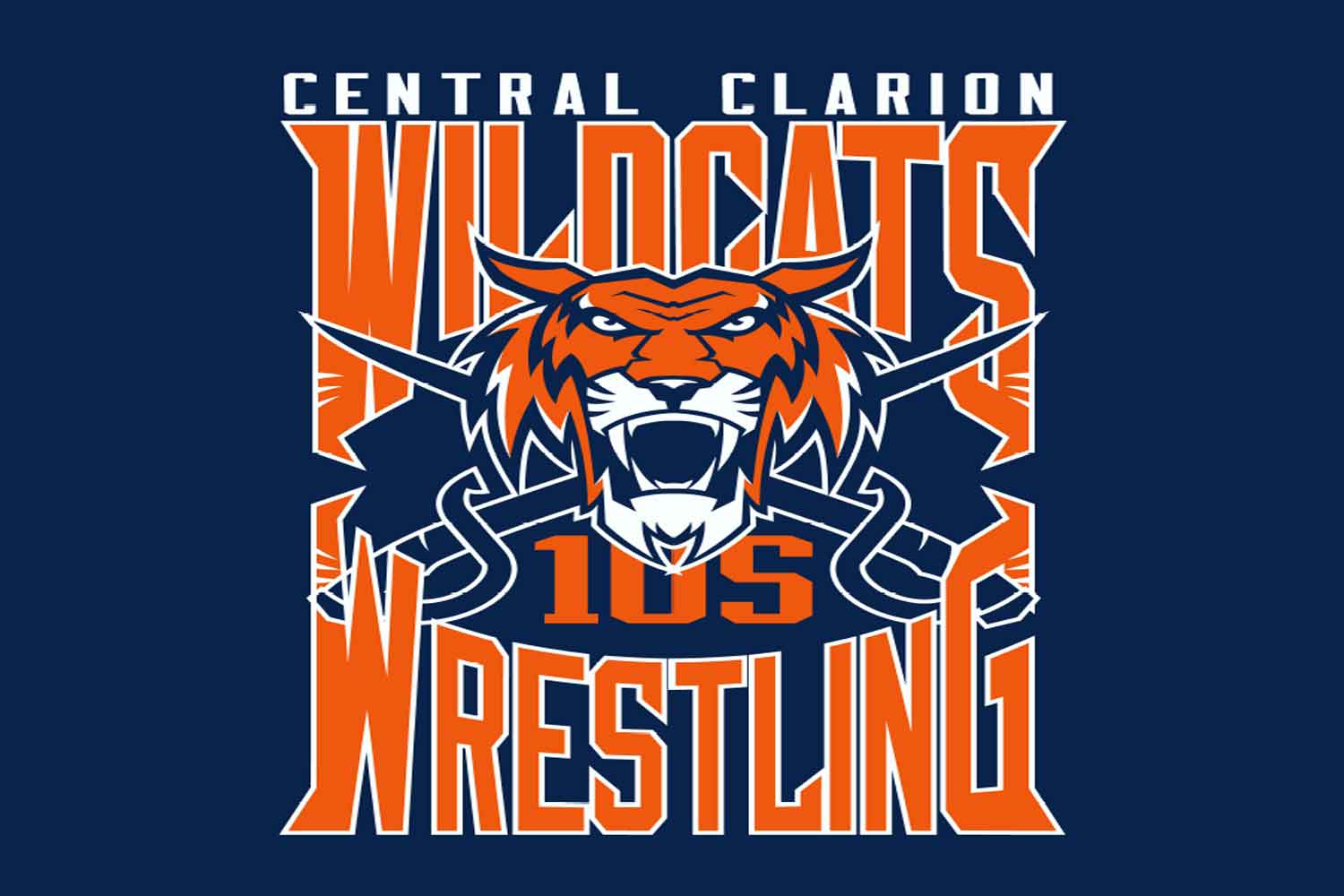 During the COVID year, there were just four wrestlers on the roster. That number swelled to 16 by the end of last year.
"That was a good number for us," Gourley said.
The rebranding will include a renovation of the wrestling room, brand new mats with the Wildcat name and logo, singlets and team apparel.
Gourley and his son, Mason, who is a junior on the wrestling team, helped designed the new uniforms.
The Central Clarion wrestling booster club is running fundraisers to help pay for the sweeping changes.
The team drew well from Keystone, but Gourley hopes to attract more prospective wrestlers from North Clarion and Clarion-Limestone, as well as Clarion, where the team will still practice and hold matches.
He said he thinks the new name and logo will help.
"Half of our team at the varsity level last year were Keystone guys. Keystone probably had the most wrestlers on our team," Gourley said. "We're gonna hope to get to some school here this fall to help recruit. Coach (Larry) Wiser is the athletic director at North Clarion. He was my football coach and teacher back in the day when I was playing, so I have a good connection there. Hopefully the new logo and everything will generate some interest and a lot more excitement."