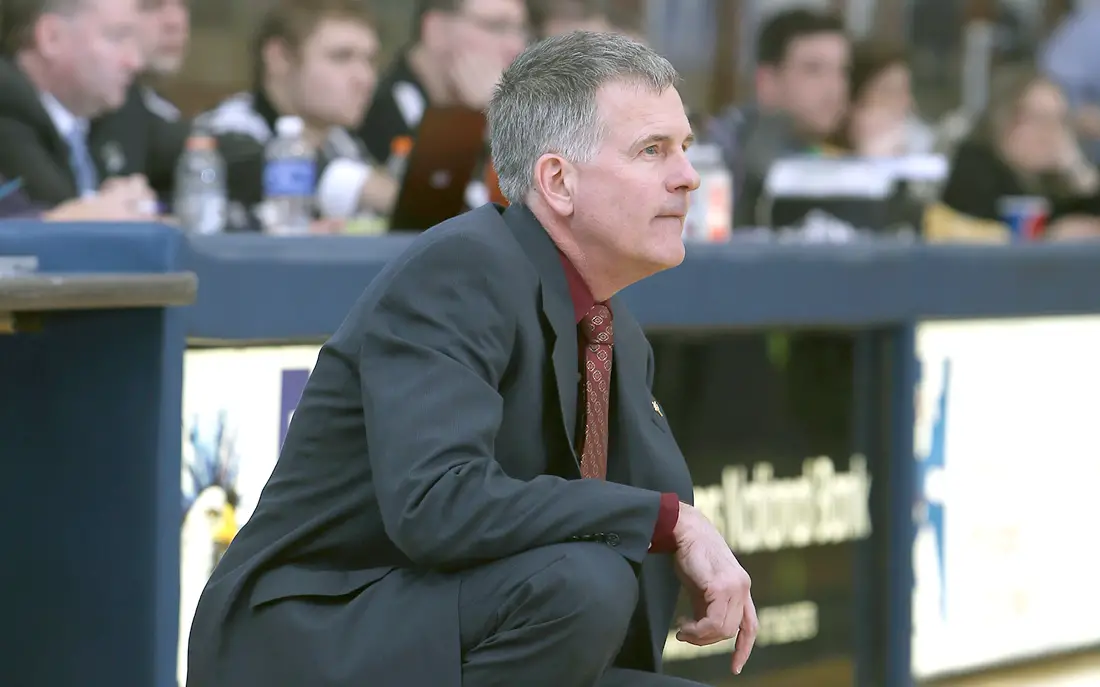 RIDGWAY, Pa. – Jim Manners has decided to retire as the District 9 Chairman, and Aaron Straub was elected the new Chairman at last week's District 9 Committee and Principal's meeting.
Manners, the former Brockway Athletic Director, served as the Chairman of the District from 2004 to 2019 and was first elected to the District 9 Committee in 1995. He served was elected as the Treasurer for the PIAA in 2012.
Straub, the Elk County Catholic Athletic Director and boys' basketball coach, had been the Vice-Chairman of District 9 since 2004. He has been on the District 9 Committee since 1989 and served two terms on the PIAA State Board as the Private School Representative, one in the early 2000s and then again from 2016-2018.
"Jim has done a great job as the Chair," Straub said. "He has been a really good guy to learn from.
"I have had the great privilege working with a lot of outstanding leaders who have served, including past chairman Jack Hedlund and Terry Hoover. I'm looking forward to the opportunity to serve. We have an excellent committee, and I hope to continue Jim's good work."
One area of responsibility that Manners had that Straub won't be taking is that of the basketball chairperson, as Straub is the boys' basketball coach at ECC. He said he isn't sure yet who will take over that position.
A new Vice-Chair of District 9 will be elected at the June meeting.
TEN MEMBERS RE-ELECTED TO COMMITTEE
In addition to Straub being named chairman, he was also one of 10 members re-elected to the committee for the 2019-2020 school year. Also re-elected were Randy Cathcart (Clarion), Mike Erickson (Bradford), Bob Gearhart (Clearfield), Pete Grecco (Brockway), Bill Howard (Oswayo Valley), Dave Osborne (Brookville), Randy Reitz (Punxsutawney), John Stoughton (Moniteau) and Terry Straub (St. Marys).
John Sherry was also re-elected to his post as the Junior High/Middle School representative on the Committee, and Bob Tonkin, who is no longer a member of the Committee, was reappointed as the District 9 Secretary/Treasurer.