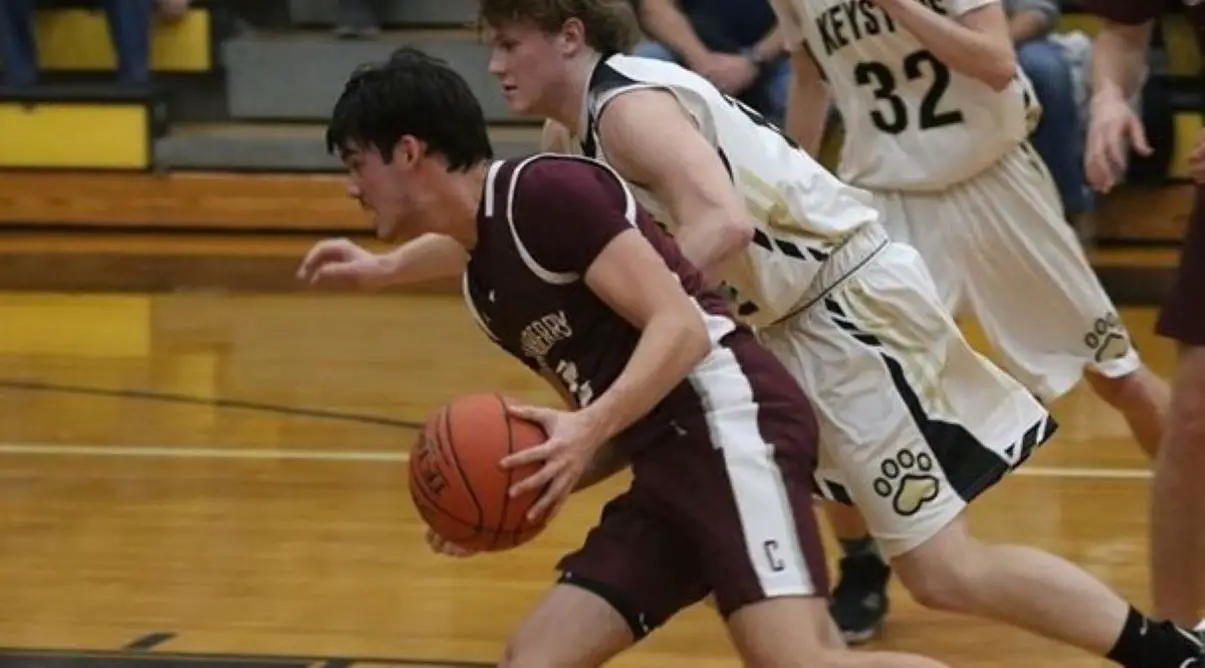 Three solid performances from Cranberry's stars powered the Berries to a 55-43 win over Venango Catholic.
(Archived Photo from 2019-20 Season by: Mary Rearick)
Cam Russell led the Berries with 19 points, scoring all but two of his points in the first and fourth quarters. JT Stahlman added 14 points for Cranberry, while Noel Bunyak also contributed 14 points. The Berries led by only two points at the half but outscored Venango Catholic 28-18 in the second half to secure the win.
Andrew Burda led all scorers, scoring 23 points for Venango Catholic. Burda also had seven rebounds. Jake Liederbach scored 15 points and eight rebounds for the Vikings.
Cranberry ups their record to 4-12. Venango Catholic finishes the season at 3-17.