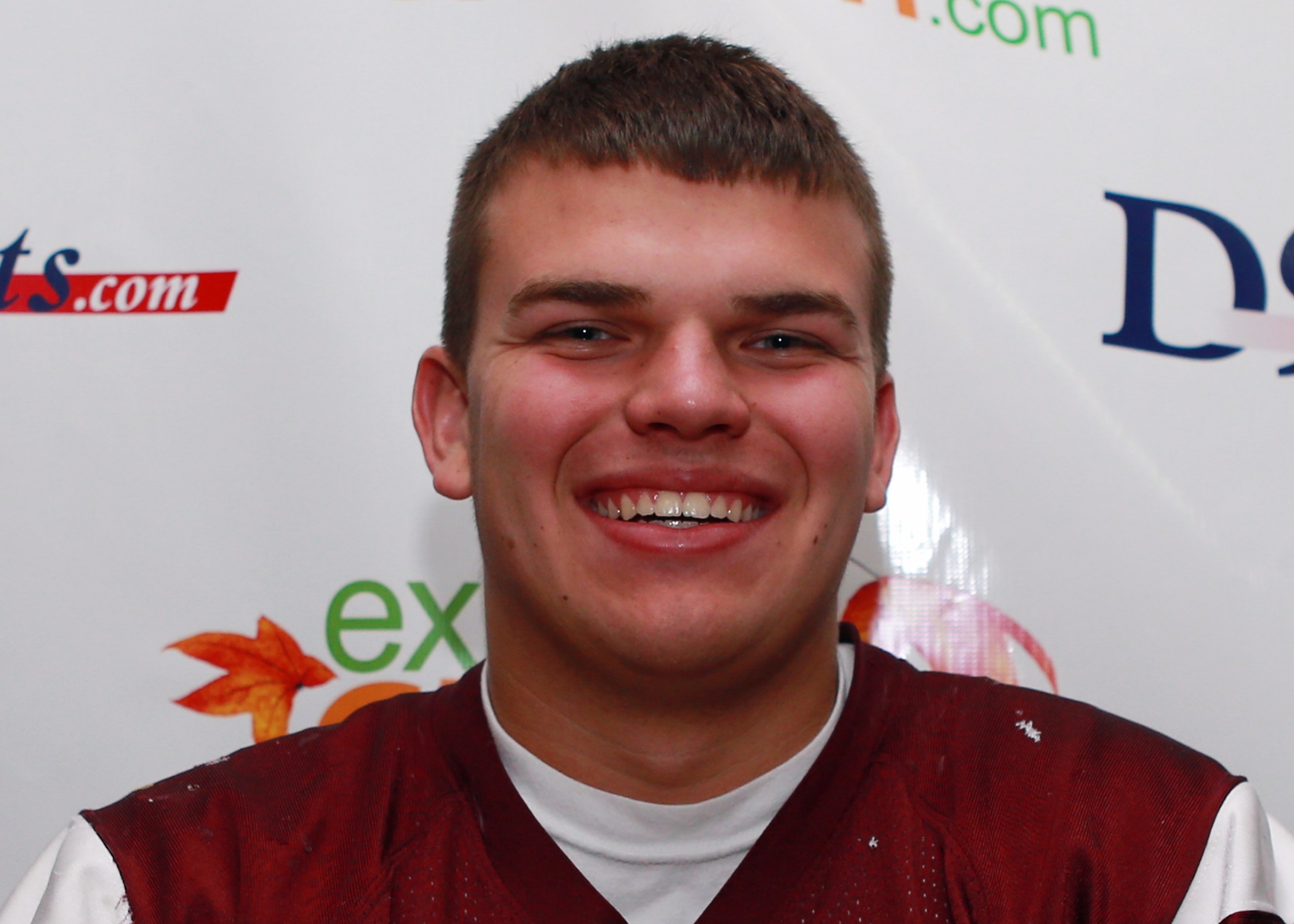 Jan. 3 boys' basketball roundup.
RIDGWAY 62, CURWENSVILLE 33
CURWENSVILLE, Pa. – Justin Kasmierski scored 15 points to lead visiting Ridgway to a 62-33 at Curwensville in AML action.
Neil MacDonald chipped in 12 points for the Elkers, who had eight different players score.
Christian Bakaysa led Curwensville with eight points.
MONITEAU 47, REDBANK VALLEY 28
WEST SUNBURY, Pa. – Thanks to 24 points and 10 rebounds from Lake Pry, Moniteau rolled to a 47-28 win over visiting Redbank Valley in KSAC South action.
Jake Jewart added eight points and five assists for the Warriors.
Nick Smith scored eight points to pace Redbank Valley.
NORTH CLARION 80, VENANGO CATHOLIC 51
OIL CITY, Pa. – Nathan Banner had 27 points and 12 rebounds to help visiting North Clarion to an 80-51 win over Venango Catholic in KSAC North action.
Sam Minich chipped in 12 points and eight assists for the Wolves with Chase Schmader adding 13 points, Keeven Weaver seven points and seven rebounds and Zander Hargenrader four points and eight assists.
Tim Wagner and Josh Puleo combined for 46 of Venango Catholic's 51 points with Wagner scoring a team-high 25 points and Puleo adding 21.
KARNS CITY 64, A-C VALLEY 37
FOXBURG, Pa. – Thanks to 18 points and nine rebounds from Jacob Friel visiting Karns City toppled A-C Valley, 64-37, in KSAC South play.
Eric Dodd added 10 points for the Gremlins, who also got two points and eight helpers from Noah Pollock.
Kody Wolfe paced A-C Valley with nine points, and Dalton Callender added eight points.
KEYSTONE 56, UNION 43
KNOX, Pa. – Austin Ion, Nate Wingard and Dalton Jones all scored in double figures to help Keystone to a 56-43 win over visiting Union in KSAC South play.
Ion led the Panthers with 17 points and 11 rebounds with Wingard adding 15 points and eight rebounds and Jones 13 points. Tanner Wilson chipped in three points, seven assists and eight rebounds in his first game back after missing the past three with an injury.
Gavin Hawk paced Union with 14 points, and Lucas Bowser added 11 points and 11 rebounds.
CLARION 77, FOREST AREA 35
CLARION, Pa. – Eleven different Clarion players scored led by 13 points from Cam Craig in a 77-35 win over Forest Area in KSAC North action.
Ceventh Lynch-Skunda and Spencer Miller each added 10 points with Austin Hummell adding nine and Ryan Anthony eight.
Seth Berlin led Forest Area with 15 points with Martin Ralston chipping in eight points.
CLARION-LIMESTONE 79, CRANBERRY 22
STRATTANVILLE, Pa. – Dan Callen and Sam Leadbetter combined to score 43 points, as Clarion-Limestone rolled past visiting Cranberry, 79-22, in KSAC North play.
Callen led the Lions with a game-high 23 points with Leadbetter adding a career-high 20 tallies. Freshman Deion Deas added 11 points with Christian Smith chipping in 10.
Dan McQuaide paced Cranberry with five points.
SMETHPORT 47, OSWAYO VALLEY 37
SHINGLEHOUSE, Pa. – Brayden Southard netted 16 points to help visiting Smethport to a 47-37 win over Oswayo Valley in North Tier League action.
Bobby Pearson chipped in nine tallies for the Hubbers, who led 25-16 at halftime.
Gavin Babcock led Oswayo Valley, who was without leading scorer Theo Henry, with 12 points. Garren Black added 11 tallies.
CAMERON COUNTY 61, GALETON 43
EMPORIUM, Pa. – Adam Shaffer, Mo Yarborough and Derek Rieder combined for 43 points in a 61-43 win over visiting Galeton in North Tier League play.
Shaffer led the Red Raiders with 19 points, Yarborough added 13 points and Rieder 11.
Evan Brooks paced Galeton with 19 points.
PORT ALLEGANY 53, NORTHERN POTTER 31
ULYSSES, Pa. – Behind 19 points from Brandon McCaslin, visiting Port Allegany topped Northern Potter, 53-31, in North Tier League action.
Jordan Bell added 11 points for the Gators, who also got 10 points from David Talkington.
Tucker Kosa had 13 points for Northern Potter with Holden Cowburn adding 10 for the Panthers.
COUDERSPORT 64, OTTO-ELDRED 33
DUKE CENTER, Pa. – Jared Green led a trio of Coudersport players in double figures with 19 points to lead visiting Coudersport to a 64-33 win over Otto-Eldred in North Tier League play.
Derek Keglovits added 16 points, and Aaron Wolfinger chipped in 15 tallies.
Sawyer Drummond scored 11 points to lead Otto-Eldred.
CLEARFIELD 83, BROOKVILLE 59
BROOKVILLE, Pa. – Will Myers and Tommy Hazel combined for 43 points, 15 rebounds, five assists, four blocks and two steals in an 83-59 win at Brookville.
Myers led the Bison with a game-high 23 points to go with five rebounds, three assists and two blocked shots with Hazel adding 20 points, 10 rebounds, two assists, two steals and two blocked shots.
Evan Brown chipped in 15 points, five rebounds and three steals for Clearfield with Dave McKenzie adding 12 points and seven boards.
Bryan Dworek paced Brookville with 17 points with freshman Aaron Park adding nine tallies.
BELLEFONTE 59, DUBOIS 37
BELLEFONTE, Pa. – Caleb Rockey scored 16 points to lead Bellefonte to a 59-37 win over visiting DuBois.
Ben McCartney and Nate Tice each added 12 points for the Red Raiders.
Nick LaBrasca paced DuBois with 16 points.