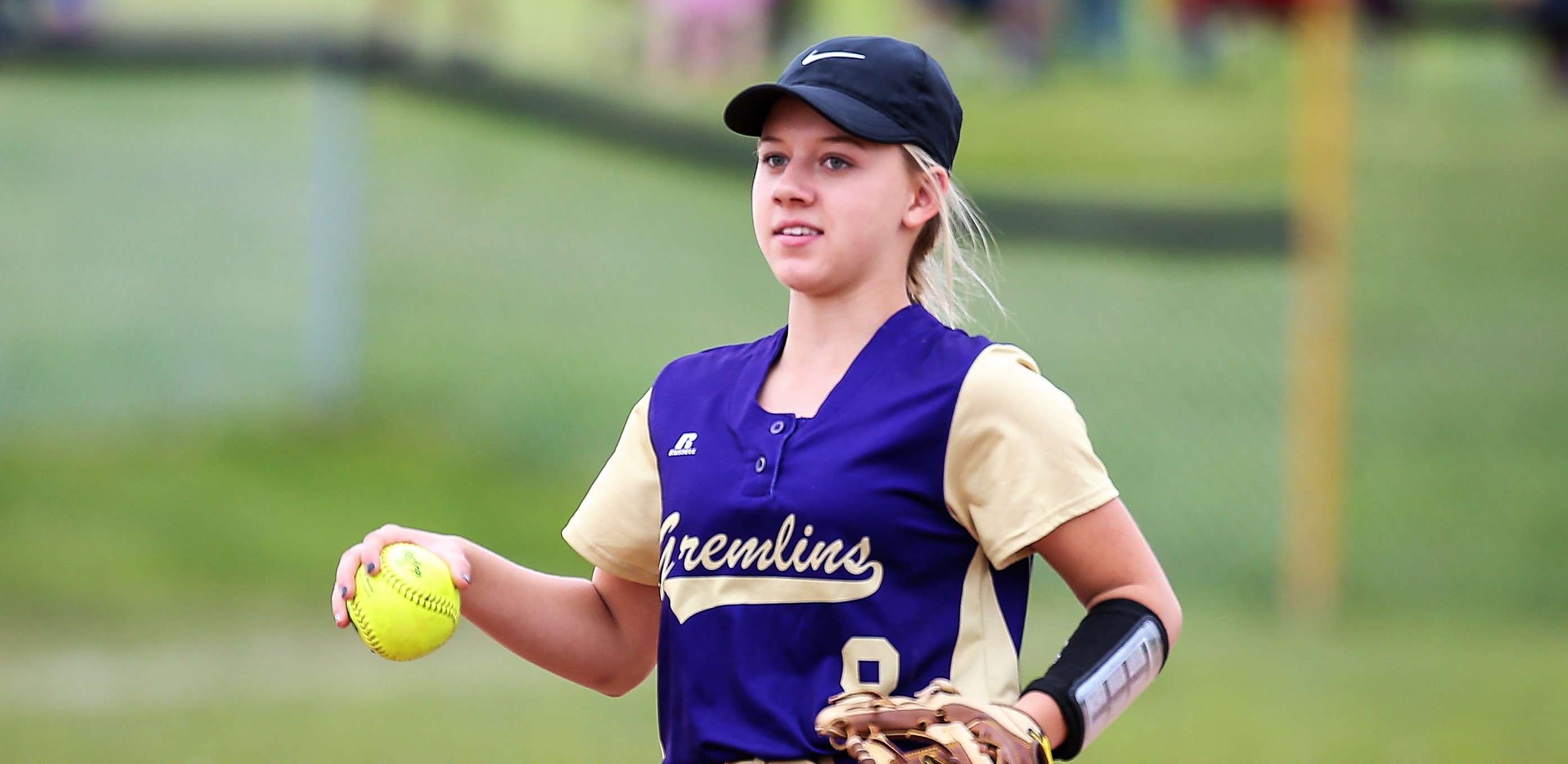 D9Sports.com and EYT Media are doing a series of player profiles on returning high-school athletes this summer. The year in school listed by the athlete is the year the athlete is entering this fall.
ALYSSA STITT – JUNIOR – KARNS CITY
Daughter of: Michael and Michele Stitt
Sports Played: Volleyball, Softball, Track & Field
2016-17 Highlights: Helped Karns City win the District 5-9 Class 3A softball title by hitting .396 with five doubles, two triples and eight RBIs while scoring 13 runs, the second most on the team.
Post-High School Goals: She plays to major in psychology and would like to play either softball or volleyball in college
Q&A With Alyssa Stitt
D9Sports: What is your favorite sport to participate in?
AS: Softball
D9: What is your favorite memory, moment, game from playing high school sports?
AS: My favorite moment was coming back from a 3-1 deficit in the 7th and scoring 4 runs in the top of the 7th to win district 5,8,9 regional game 5-3.
D9: Why do you play high school sports?
AS :I play high school sports to gain experience and have fun with my friends.
D9: Is there a high school player on your team or another team that you enjoy watching play? If so, why?
AS :I enjoy watching Kennedy DeMatteis from Moniteau play because she's a great pitcher.
D9: When not playing sports I would rather (pick one) – Go to work, play video games, shop, hang out with friends, play pickup sports, go the movies
AS :Hang out with my friends.
D9: If you could go anywhere in the world, where would it be and why?
AS :I would go to the Bahamas because that's always been my dream vacation.
D9: Who has had the most influence on you as a person?
AS :My dad, who was also my high school coach.
D9: What do you like most about growing up in your hometown?
AS :I like how small my hometown, East Brady, is because everyone knows each other and you're practically friends with everyone.
D9: What do you wish you could change about growing up in your hometown?
AS :I wouldn't change anything about where I grew up.
D9: What question do you wish I would have asked you? And what is the answer to it?
AS :What's your favorite sport to watch on TV? – College softball