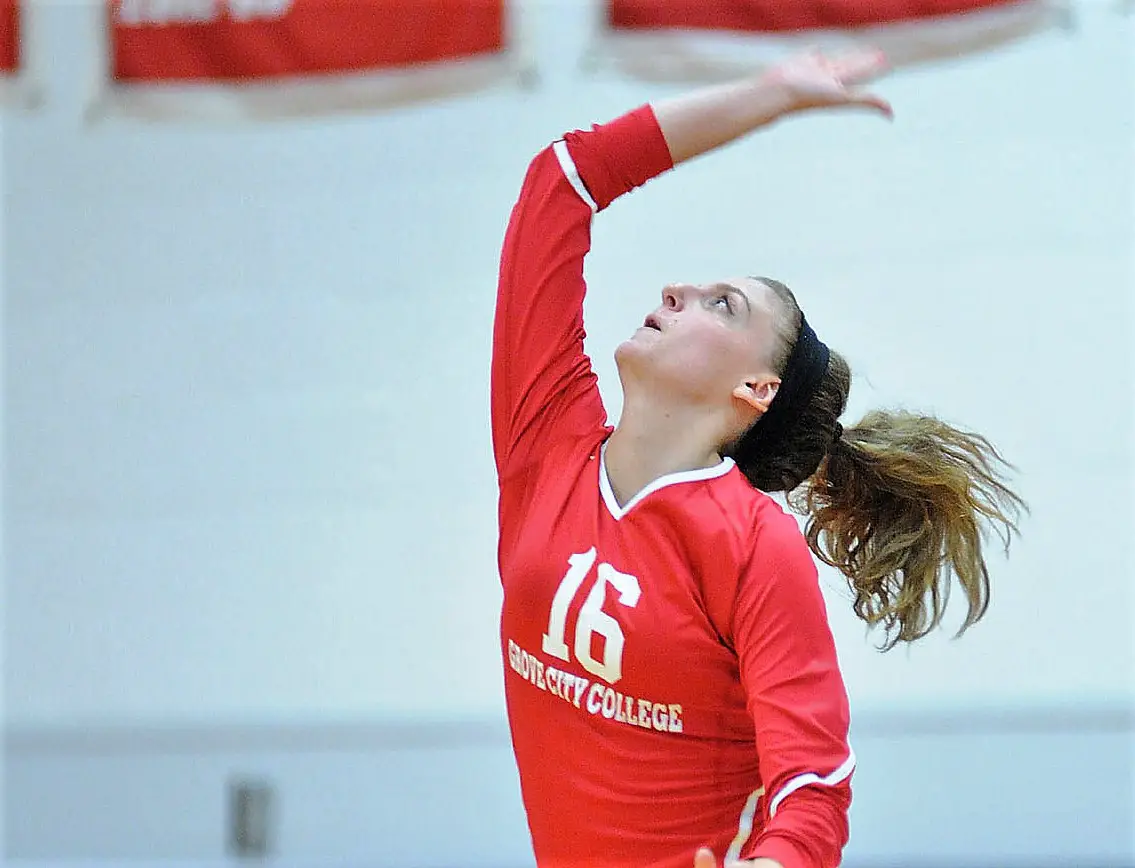 GROVE CITY, Pa. – For A-C Valley graduate Makayli Terwilliger, a junior on the Grove City College women's volleyball team, the 2016 season is one she wouldn't forget anytime soon.
Terwilliger cracked the starting lineup for the first time for the Wolverines in 2016 and helped Grove City to an 8-10 President's Athletic Conference (PAC) mark (11-21 overall) and a spot in the PAC playoffs.
"This past season went exceptionally well for me," Terwilliger said. "We made it to the first round of the PAC Tournament, which was pretty exciting since we lost a lot of our starters from the previous year. I think there was a lot of uncertainty going into the season about how we would do because we had lost some pretty big players. But, I think everyone did a great job of stepping up and filling those shoes."
During the season, the 5-8 outside hitter, was second on the team in blocks (54) and service aces (37) while recording 88 digs, 67 kills and 19 set assists. She had a season-high six kills against Bethany, six aces vs. Westminster, 11 digs vs. Penn State-Altoona and six blocks vs. Geneseo State.
"A highlight for me was being a starter in every set this past season after not getting much playing time my freshman and sophomore years," Terwilliger said. "I felt like all of my hard work was paying off. I was also second on my team in aces and blocks, which was really cool to see."
Terwilliger said just getting to play with her team was a highlight within itself.
"The girls on my team are such a blessing and have become a second family to me," Terwilliger said. "I can't imagine playing without every single one of them."