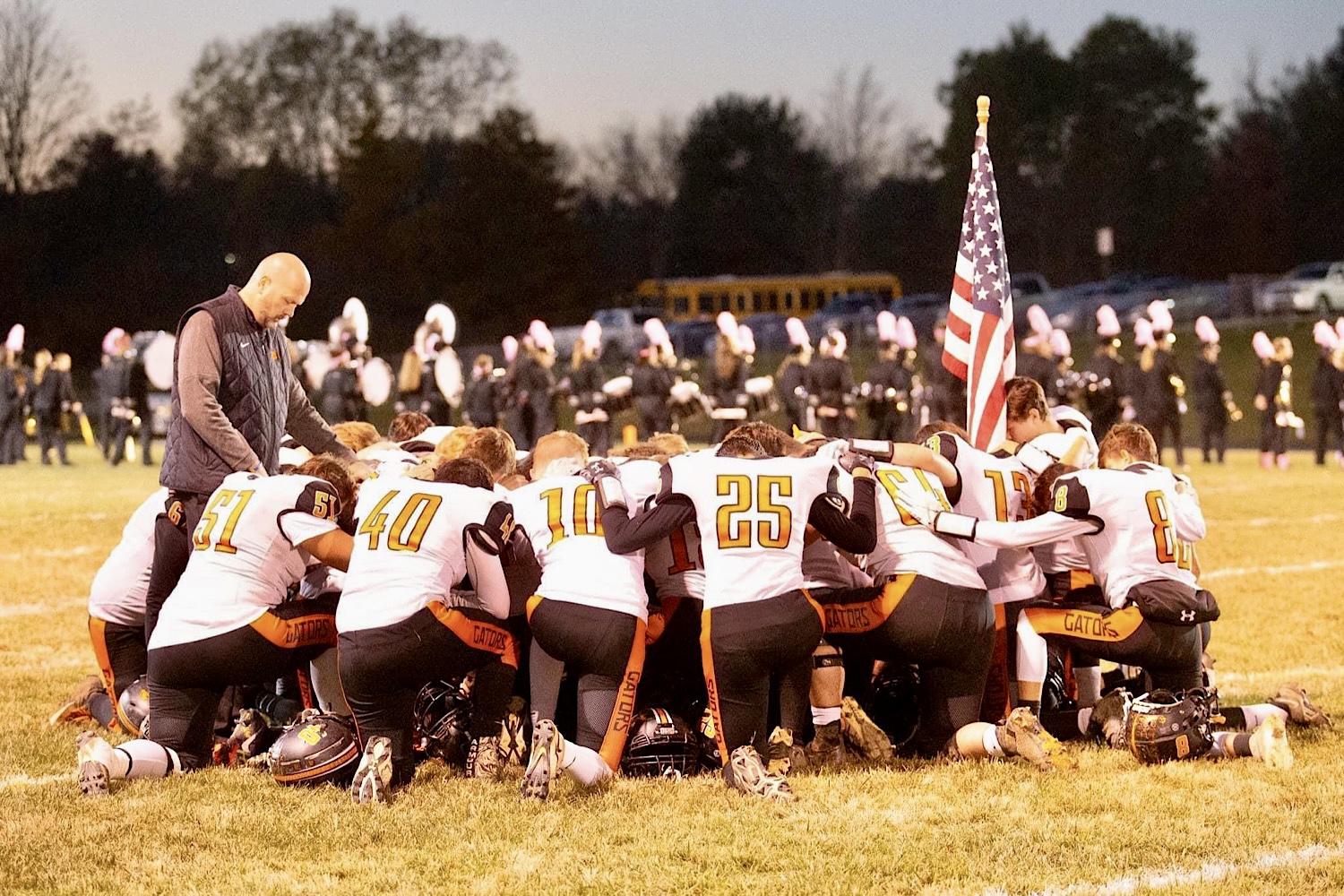 PORT ALLEGANY, Pa. (EYT/D9) — It's a difficult thing to ignore at this point for the Port Allegany football team and head coach Justin Bienkowski.
One win away from playing for a PIAA Class A championship.
(Submitted photo)
"We met with the team last night for the first time for this week and we watched film and talked about the game," Bienkowski said. "You know, we kind of take a business-like approach and go to practice and do our thing. But as the year's progressed, we kind of get the elephant in the room, so to speak. It's like, 'Listen. This is what we're playing for.'"
Port Allegany (12-1) has never made it to a state title game. A decade ago, Bienkowski was an assistant coach on a Gator team that reached the PIAA semifinals, but lost.
Port is back to that round again, where it will face District 7 champion Union Area (New Castle) at 7 p.m. on Friday at Clarion University.
"We have the opportunity to compete, to go to a state championship game," Bienkowski said. "You get goosebumps. But we're solely focused on Union."
As is Union on Port Allegany.
The Scotties were the 10th seed heading into the WPIAL playoffs and ran the table, stunning No. 1 Bishop Canevin, 26-0, on the home field of the Pittsburgh Steelers in the title game.
That sets up a battle of underdog teams.
Well, kind of.
Bienkowski said those in the know within D9 pegged Port as being very capable of advancing this far, even if some outside of the locker room and in the media didn't seem to think the same.
Union (11-3) was also widely written off with a first-year coach in Kim Niedbala, who starred on the football field at Clarion University in the early- to mid-90s. The Scotties were a third-place team in their own conference.
It took some time for the Scotties to find their identity. Once they did, they went on a roll, winning five straight entering the showdown with Port.
"I mean, I think we knew what we had," said Niedbala, who came to Union from Mt. Lebanon. "It took us a little while to get going and our conference was tough. We lost to Laurel in overtime, then beat them in the playoffs. Rochester is always a perennial power. And we just played really well against Canevin this past week."
Union has a star in quarterback Braylon Thomas, who has rushed for 1,521 yards and 20 touchdowns and thrown for another 1,169 and 10 scores.
"It's his first year starting, so there's been some learning curves there, but he's very talented," Niedbala said. "He does it with his legs and he can throw the ball. He's the guy who makes us go offensively."
There are three guys who make the Port Allegany offense go.
All year, senior quarterback Drew Evens, senior fullback Blaine Moses and senior wide receiver/running back Noah Archer have given the opposition nightmares.
Moses went over 1,000 yards rushing on the season last week and has 1,099 and 20 touchdowns. Archer is a threat running it and catching it with 954 yards on the ground and 12 TDs and 52 receptions for 742 yards and seven more touchdowns.
Evens has been steady with 1,365 yards passing and 11 TDs to go with 527 yards rushing.
All three were a big part of a 42-8 blowout win over District 10 champion Reynolds.
The "Big Three" certainly drew the attention of Niedbala.
"You can tell that they are a big, physical team," he said. "Up front they control things and they have multiple weapons in (Evens, Moses and Archer). They are very good. That's gonna be a challenge for us."
There's no secret what Port wants to do, especially against a team like Union that likes to press the foot down on the gas with Thomas.
Shorten the game.
"We just talked about minimizing space and shrinking their running lanes," Bienkowski said. "Playing really good gap, sound assignment team defense. Not looking for that big hit. Just get them to the ground."
That hasn't been easy of late for Union opponents.
Port hasn't faced a team like the Scotties this season.
"We've been playing the same kind of opponent as us the last couple of weeks. Physical up front. Good running game. So it's kind of interesting and exciting to play against somebody that we've haven't been playing," Bienkowski said. "I don't know if I could compare them to any team on our schedule. It's cool. It's exciting. But it's also nerve wracking because it's hard to contain athletic ability."
Like Union, Port has had a difficult schedule that has prepared it for this type of game.
"Our kids are used to a good fight," Bienkowski said. "They respond very well when someone punches them in the mouth."
Union hopes to deliver a lot of such blows.
Niedbala said the No. 1 thing his team needs to do is not let Port Allegany impose its will on them.
"They're gonna try to dictate the game and we're gonna have to be able to get off the field defensively, first and foremost," Niedbala said. "We're gonna have to be able to make some big plays offensively, some explosive plays, some splash plays."
It really is a battle of opposing styles.
"They want to run and turn it into a track meet," Bienkowski said. "We want to kind of ground and pound. Each team wants to force the other team into that uncomfortable area. We're just hoping to be on the plus side of that."