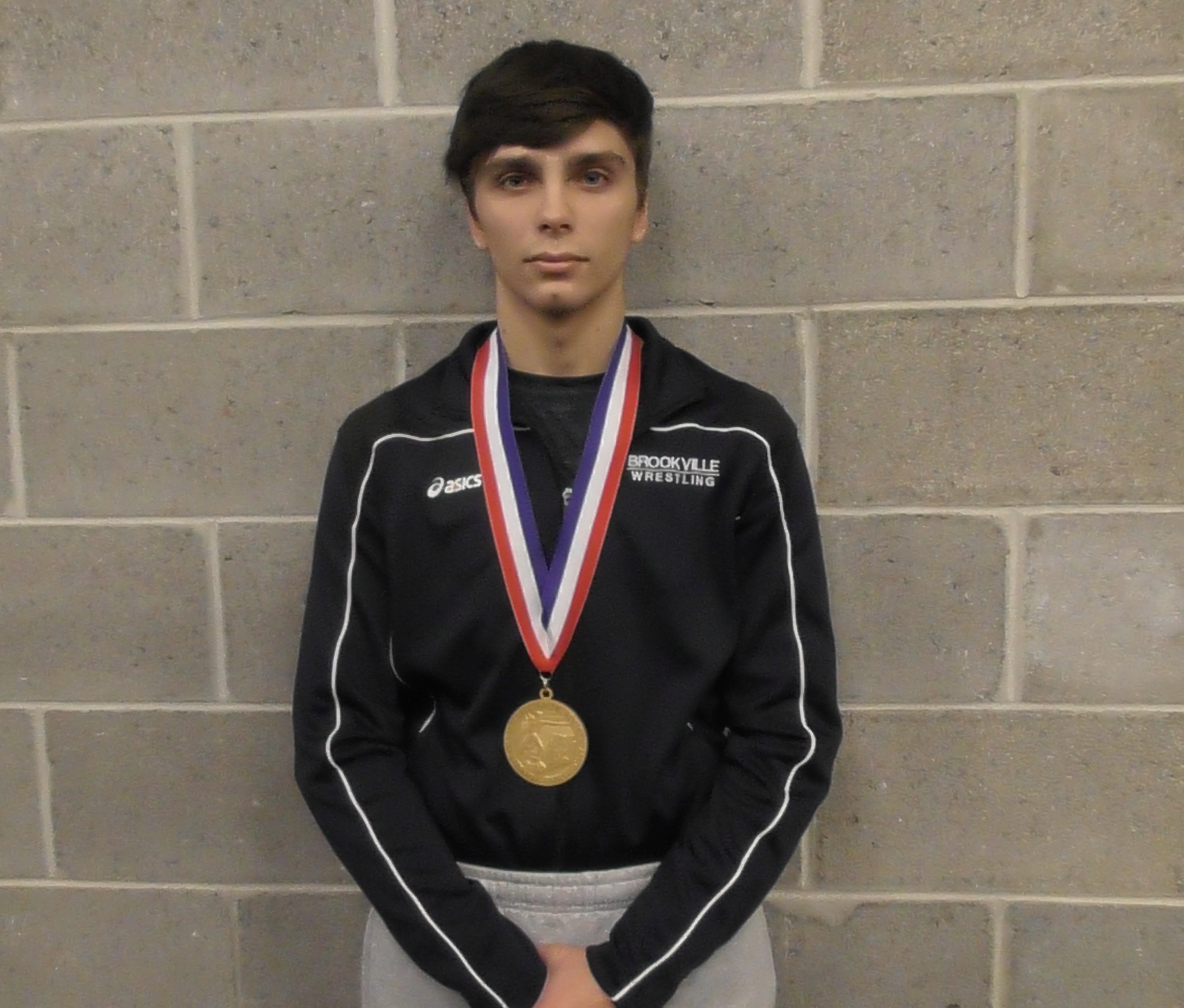 HERSHEY, Pa. — For the second straight year, the Brookville Raiders crowned a state wrestling champ as senior Gavin Park won gold Saturday at 120 pounds in the PIAA Class AA Championships at Hershey's Giant Center.
District 9 3A Wrestlers Bring Home Two Medals
District 2A Wrestlers Take Home Seven Medals 
A year ago, Raiders 132-pounder Tate Ortz was on top of the wrestling world and now, Park joins the elite, but growing, fraternity of Brookville wrestlers who are state champions.
Chuck Yale was Brookville's first when he won at 145 pounds in 1993.
In 1999, when the Raiders won the first team championship, they crowned Jason Gilligan (145) and Jeremy Reitz (152).
Brock Zacherl came next in 2014 at 138 pounds, then Ortz.
"It feels great," Park said. "It's very special. I got to compete with two other ones on my team.
"Brock (Zacherl) told me how good I was and how good I could be my freshman year and Tate showed me how to go out and do it. "
Park was seventh a year ago.
Park (43-3) beat Benton junior Cole Rhone, 4-3, for the title.
Park took control of the match late in the first period with a takedown.
Rhone halved the lead with an escape early in the second, then he scored again to put Park behind, 3-2.
But Park escaped Rhone (38-5) late in the second to tie it at 3-3.
Rhone conceded an escape early in the third and Park didn't give him a chance to do any more.
Park and head coach Dave Klepver hugged as they celebrated.
Park's gold medal was one of five that Brookville wrestlers claimed Saturday.
Park, who has committed to wrestle at Clarion University with Ortz and Zacherl, is looking forward rejoining his former teammates.
"It was one of the big reasons I am going to Clarion, being able to be with my old teammates and I love the coaches there, it's a perfect fit," Park said.
In addition to Ortz and Brodie Zacherl, Park will be reunited with Brock Zacherl and William Miller.