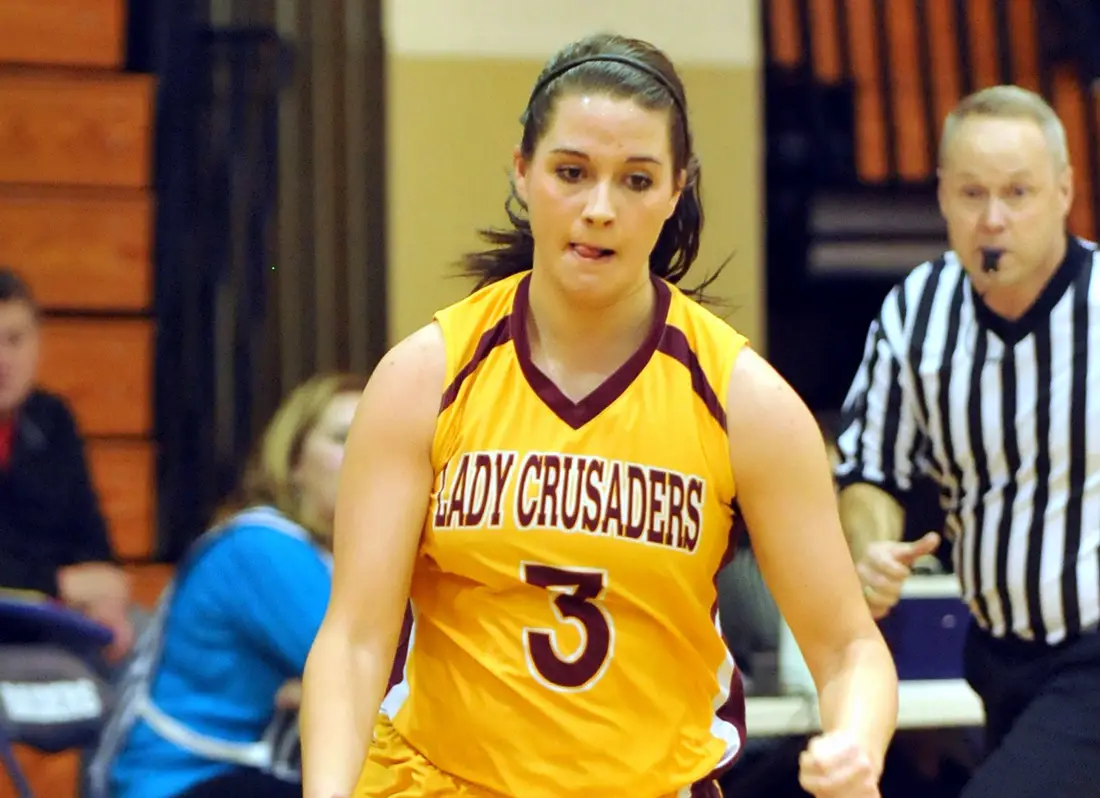 DUBOIS, Pa. – Story lines abound in the District 9 Class A girls' semifinals.
First, you have the unusual 11-7 semifinal matchup between 11th-seeded Clarion (14-10), the two-time defending champions seeking a fourth straight title-game appearance and seventh-seeded Cameron County (15-8), which has  triple-overtime win and an upset of second-seeded Port Allegany already in the postseason.
Then of course, you have unbeaten Elk County Catholic (25-0), the top seed who is looking to become the first D9 girls team to go unbeaten through the Class A D9 playoffs in at least 30 years, taking on fifth-seeded Venango Catholic (19-6) , perhaps the most talented team in the field but a team that is seeking its first District 9 title-game appearance and its first district title since winning the PIAA Class A crown out of District 10 in 1980.
(7) Cameron County (15-8) vs. (11) Clarion (14-10)
Cameron County stats Clarion stats
When: 6 p.m. Tuesday, Feb. 24
Where: DuBois Middle School
Game Summary: Cameron County, which has qualified for the PIAA playoffs for the first time since 2003, stunned District 9 when it upset heavily favored Port Allegany Thursday, a team it had lost to twice already this season by a combined 53 points, thanks to 16 points from Madi Guisto and 13 from Susie Guisto. The win came on the heels of a 56-55 triple-overtime win over A-C Valley in the opening round Tuesday. The Lady Raiders haven't been to a D9 title game since making back-to-back appearances in 2002 and 2003 and have never won a title. … Clarion, which is trying to become the first three-peat winner in D9 Class A since Union won three straight from 2005-07, is a bit of a surprise in the semifinals considering the Lady Cats, a PIAA Elite Eight team a year ago, had a ho-hum 12-10 regular-season, But playoff wins on the road at Otto-Eldred, 63-43, Tuesday and then on a neutral court over third-seeded Keystone, 58-47, Friday in Brookville thanks to 24 points from Maci Thornton and 16 from Nicki Glenn, have Clarion back in the semifinals for the fifth straight season in search of their fourth consecutive title-game appearance. The Lady Cats are the highest seed to reach the D9 Class A semifinals since Austin did so as an 11th seed in 2008 and will try to become the first double-digit seed to reach a boys' or girls' championship game since ECC's boys won the Class A title out of the 10th seed in 1999. C-L's girls, as a 10th seed in 1988, are the last double-digit girls' seed to win a title.
(1) Elk County Catholic (25-0) vs. (5) Venango Catholic (19-6)
ECC stats Venango Catholic stats
When: 7:30 p.m. Tuesday, Feb. 24
Where: DuBois Middle School
Game Summary: ECC is unblemished on the year and frankly it hasn't been close with the closest the Lady Crusaders have come to losing being a four-point win, 53-49, at Brookville Jan. 15, one of only three single-digit wins on the season for them. A quick glance of the District 9 history section, shows that no team dating back to at least 1986 has won a Class A girls' title having gone unbeaten and it could easily go farther back than that. ECC is in search of its third title in six seasons having taken home the hardware in 2009 and 2010, two of its four D9 Class A titles. The Crusaders cruised past DuBois Central Catholic 48-28 in the semifinals Friday behind 14 points each from Julia Sweeney and Erin Petrosky … Venango Catholic, which entered District 9 in 2005, is looking for its first trip to the D9 title game. The Lady Vikings last believed district title came in 1980 in District 10, the same year they won a PIAA Class A title. VC was D10 runners-up in 1983 and 1984 and also won a D10 title in 1979 while finishing second in 1978 and third in 1981. The Vikings enter the semifinals having dropped just one game in their last 11 outings, a 2-point, 55-53, loss to Class AA top seed Karns City in the KSAC title game. In fact, they have lost just twice since Jan. 1, with the other loss being a four-point defeat at Keystone. They are coming off a 47-27 quarterfinal win over Smethport thanks to 16 points from Taylor Moltz and 15 from Ava Homan.