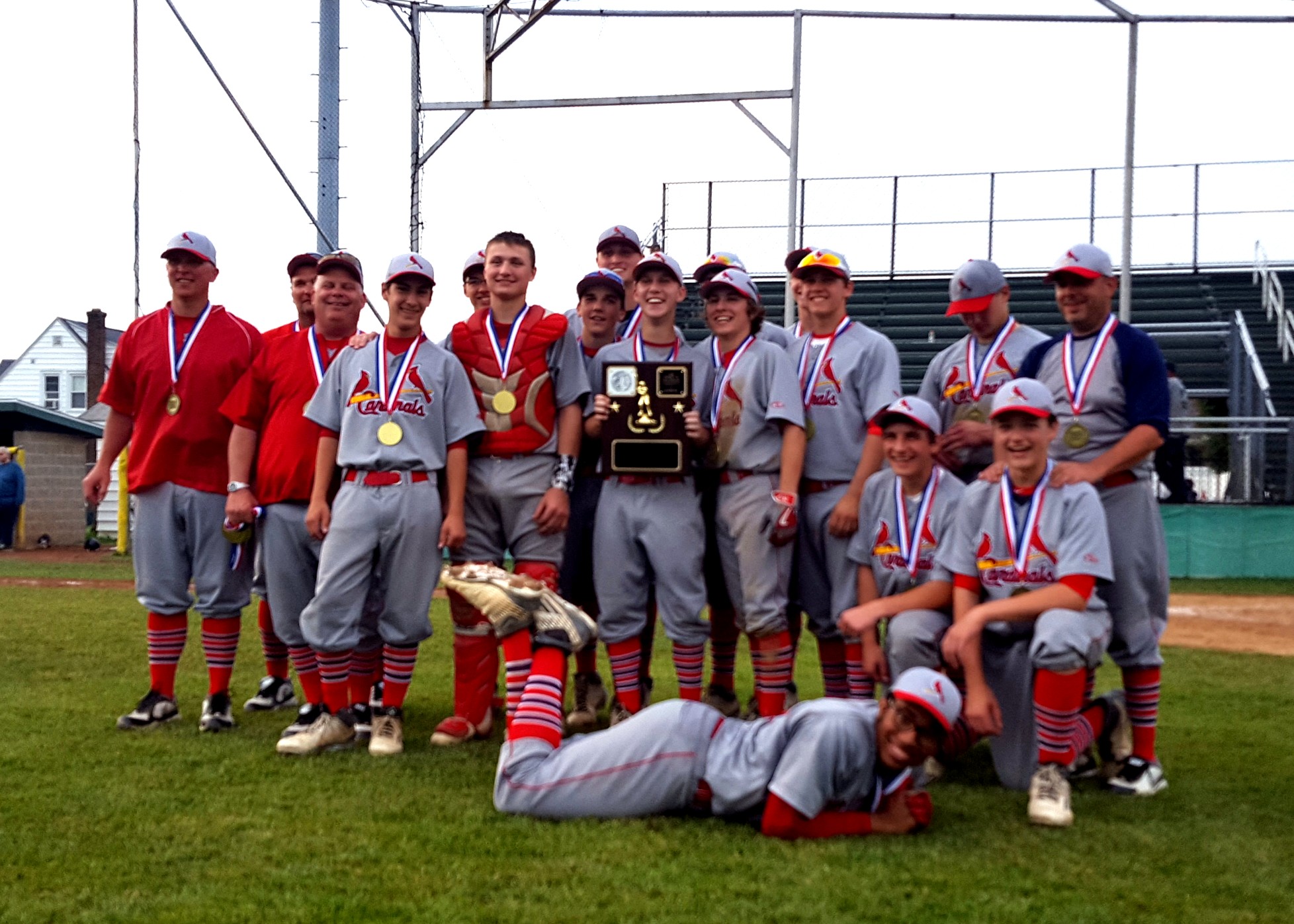 Between June 27 and July 22 we will be counting down the Top 20 Sports Stories in District 9 from the 2015-16 School Year starting with No. 20 June 27 and finishing with No. 1 July 22.
No. 15 DuBois Central Catholic Baseball Unseats the Champions
All season long it looked like Oswayo Valley was poised to repeat as District 9 Class A baseball champs.
The Green Wave rolled into the District 9 title game against DuBois Central Catholic, which hadn't won a District 9 title in 15 years, with an unbeaten record and Oswayo was throwing its ace, Brandon Brabham against DCC's No. 2, Nick Szczerba.
But baseball is a funny game sometimes.
Oswayo had action all over the base paths against Szczerba in the first three innings but managed to score just one run while stranding seven base runners.
Still, behind Brabham, the Green Wave nursed the 1-0 lead onto the sixth inning.
But in the sixth, freshman Justin Miknis drew a leadoff walk, and Jack Frank followed with a bunt single that turned costly for Oswayo Valley when Brabham made a rare mistake throwing the ball down the rightfield line allowing Miknis to score all the way from first to tie the game.
Two walks – one intentional – and a fly out later DCC had the bases loaded with just one out when Oswayo went to freshman Gavin Babcock to relieve Brabham. Babcock got a fly ball to right from Brandon Walker, and Jacob Karr gunned out Frank trying to score the go-ahead run leaving the game tied at one.
After a leadoff single by Austin Cogley to start the seventh for DCC, Babcock looked like he might get out of the inning after a sac bunt and a groundout. But Miknis, showing an ability beyond his years, went the opposite way down the leftfield line for a go-ahead double that put DCC ahead 2-1.
Oswayo tried to rally in the bottom of the seventh, and a two-out single to right by Gage Babcock put runners on first and second against Szczerba. But Szczerba struck out Grant West looking to give DCC its first D9 title since 2001.
Szczerba danced around 10 hits, two walks and a hit batter while only striking out two but got the victory.
DCC went into the PIAA playoffs as the District 9 champs and faced eventual state champion Vincentian Academy in the opening round. The Cardinals twice came from behind in their final at-bat – once in the seventh and once in the ninth – before finally losing in 13 innings.
Top 20 Sports Stories in District 9 for the 2015-16 School Year
No. 20 – Punxsutawney wins 13th straight District 9 Class AAA Baseball Title
No. 19 – Clarion's Run to the PIAA Softball Playoffs
No. 18 – Elk County Catholic Boys' Basketball Back on Top
No. 17 – Keystone Girls' Basketball Wins Improbable District 9 Title
No. 16 – Kane Basketball Goes from 3 Wins to D9 Champs
No. 15 – DuBois Central Catholic Baseball Unseats the Champions
No. 14 – Released July 5
No. 13 – Released July 6
No. 12 – Released July 7
No. 11 – Released July 8
No. 10 – Released July 11
No. 9 – Released July 12
No. 8 – Released July 13
No. 7 – Released July 14
No. 6 – Released July 15
No. 5 – Released July 18
No. 4 – Released July 19
No. 3 – Released July 20
No. 2 – Released July 21
No. 1 – Released July 22