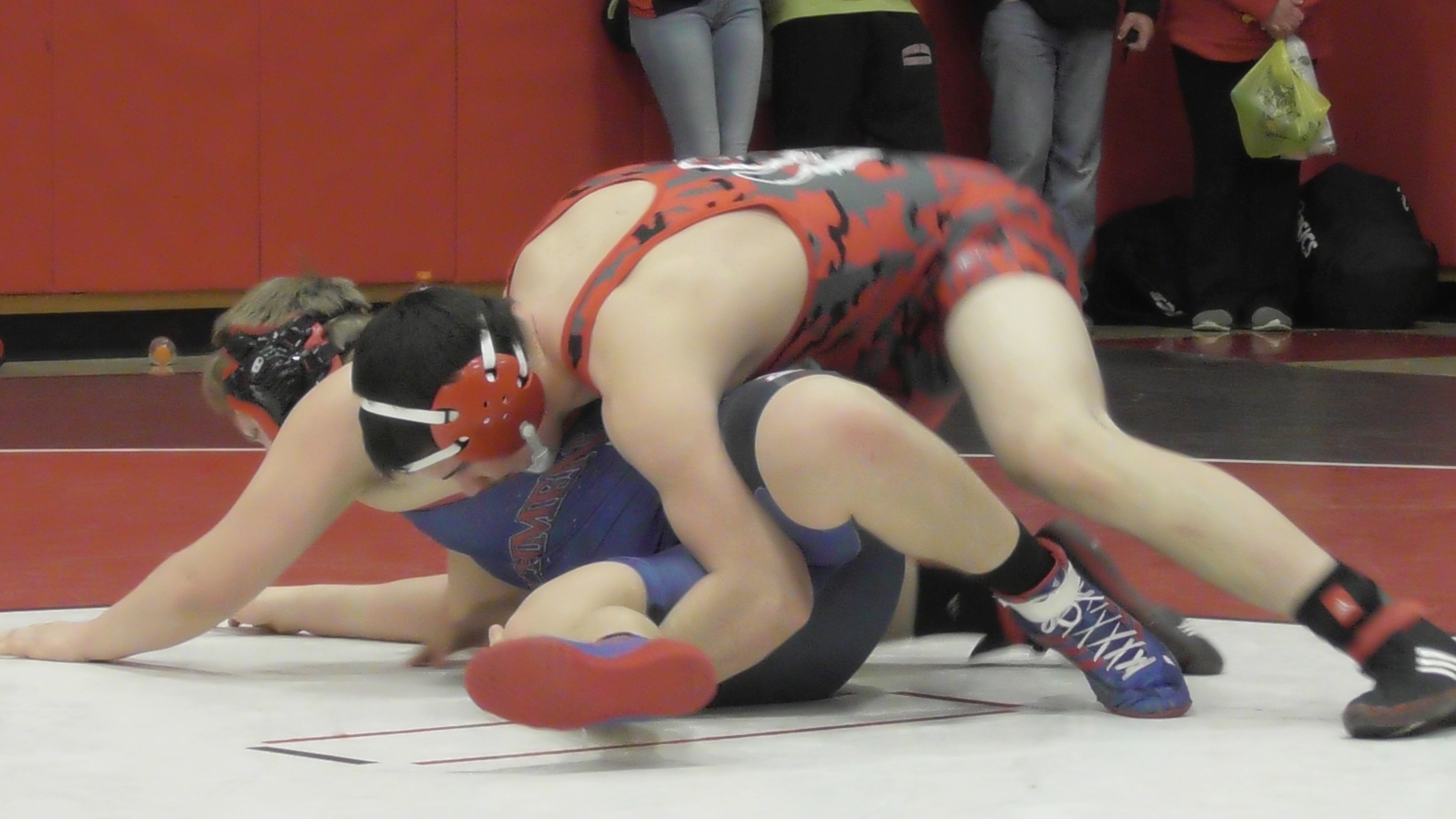 By Scott Shindledecker
After more than two decades covering high school sporting events in District 9, I believe I have a pretty good idea what a well-run one looks like.
Last weekend, Clearfield Area High School hosted both Class AA and AAA wrestling tournaments for District 9, and with a few minor exceptions, both events were better than many imagined they would be.
The last time the tournaments weren't held at Clarion University's Tippin Gymnasium was in 1989, according to D-9 Wrestling Chairman Randy Cathcart.
Tippin played host to the Eastern Wrestling League Championships that year and District 9 held their tournaments in Bradford, home to D-9 Wrestling Chair Dr. Terry Hoover.
Class AA was at the University of Pittsburgh at Bradford while the AAA was at Bradford High School.
It was more than a year ago that the district knew there would be a schedule conflict at CUP with the district basketball championships there.
According to Cathcart, Clearfield Area High School officials contacted the district about hosting the tournaments and discussions begun.
At the time, there were also negotiations with District 4 about it returning to compete with D-9 in the Class AAA tournament and Clearfield had already indicated an interest in hosting AAA. District 4 AAA teams wrestled with District 9 in 2013-14 before leaving for 2015, citing a dis-satisfaction with the travel to Clarion for their teams and fans.
After Cathcart and other D-9 officials met with Clearfield Athletic Director Bob Gearhart a year ago, the district believed the facilities were more than adequate to host both tournaments.
Cathcart said he heard from many doubters about both tournaments being held at Clearfield at the same time, but as it turned out, the doubt didn't become reality.
"Clearfield was so eager to help and all their people were very accommodating," Cathcart said. "We were pleasantly surprised with how things went."
There were some issues to be dealt with, including smaller locker-rooms, gymnasiums and smaller mats, but those differences seemed negligible.
Tippin Gymnasium at CUP does afford more floor and spectator space, but Clearfield turned out to have enough of both for the wrestlers, their coaches and the fans.
Being a member of the media, I have had a different look at the tournaments.
With the tournaments being combined, they typically ran behind schedule and when you are trying to meet a deadline, it can become very frustrating when you are working to get things done in a timely and accurate fashion.
With the tournaments separated, that was not an issue this year. AA was finished before 6 p.m. and AAA was done before 9. That rarely happened at Clarion. While fans may not have been able to follow both tournaments simultaneously, the diehard fan could watch both consolation finals and championship finals without the distraction of the other.
It's not likely Clearfield will host both tournaments next year, but those decisions have yet to be made.
"We had some coaches that said they wouldn't mind returning here while others prefer to go back to Clarion, but it looks like AAA will be back in Clearfield," Cathcart said.
From Gearhart's perspective, there were concerns about hosting AA, namely whether Bison Gym would have enough seating and whether there would be enough parking on Saturday for both events.
Both valid to be sure, but there were unfounded.
The population in the entire state is not growing as more and more look for better opportunities elsewhere. In turn, there are fewer and fewer athletes competing and the crowds that accompanied wrestling tournaments five, 10 or 20 years ago are not what they are today.
The other indication of the tournament experience is how quickly problems are resolved.
Fortunately, there were few and they were minor, but they were rectified in short order.
Saturday night, a few minutes after the AAA finals and consy finals began, a power cord was accidentally knocked out, shutting down the scoreboard which tracked each match, time and score.
But unlike Super Bowl XLVIIwhere the power was out and the game was stopped for more than 30 minutes, the power to the scoreboards was restored in a few minutes so the action could continue.
Before wrestling began Friday afternoon, there weren't enough media tables, but in five minutes there were. The internet connection was strong, a real treat for the media that depend on it and a direct contrast to what has went on at Tippin over the years.
For Gearhart, in his sixth year as AD at Clearfield, he was quick to credit everyone that made things work.
"We had a very supportive administration, supportive school board, teachers that handled the parking, people like Mike Gill, Bob Peters, our coaches, Jeff Aveni and Brent Lykens, people like Bob Imhoff and Ben Fiscus, their experience and attention to detail, our physical education deparment, our technology education department, it made it all work very well, in my opinion," Gearhart said.
After watching some interesting gaffes over the years in the district, such as committee chairs bringing the wrong trophies/medals, or none at all, to championship events or neglecting to schedule officials for playoff games, I have to say this is one decision they don't have to regret.